This feature is available in FooGallery PRO Expert and PRO Commerce.
The beauty about the FooGallery + WP/LR Sync integration is that you can dynamically populate a gallery from a collection that you have synchronized from Lightroom.
Create A FooGallery That is Dynamically Populated From A Lightroom Collection
Before you start with creating a new gallery, ensure you have setup WP/LR Sync publishing service within Lightroom and install and activate the WP/LR plugin inside your WordPress admin. Read more details on getting this setup.
Now that you have successfully synchronized your images from Lightroom to WordPress, you can create a dynamic gallery within FooGallery.
Under the FooGallery menu, select Add Gallery. Then on the new gallery page, instead of selecting Media from the media library like you usually would, select Add From Another Source: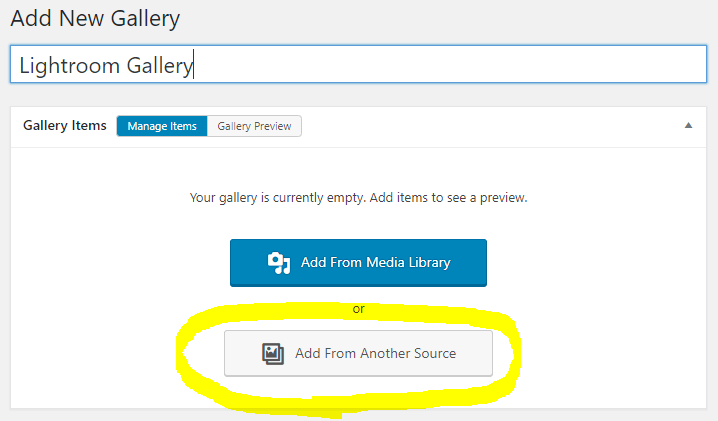 A modal will be shown with all available datasources. Select Adobe Lightroom from the list on the left, and all the folders and collections that have been synchronized with your WordPress install will be shown: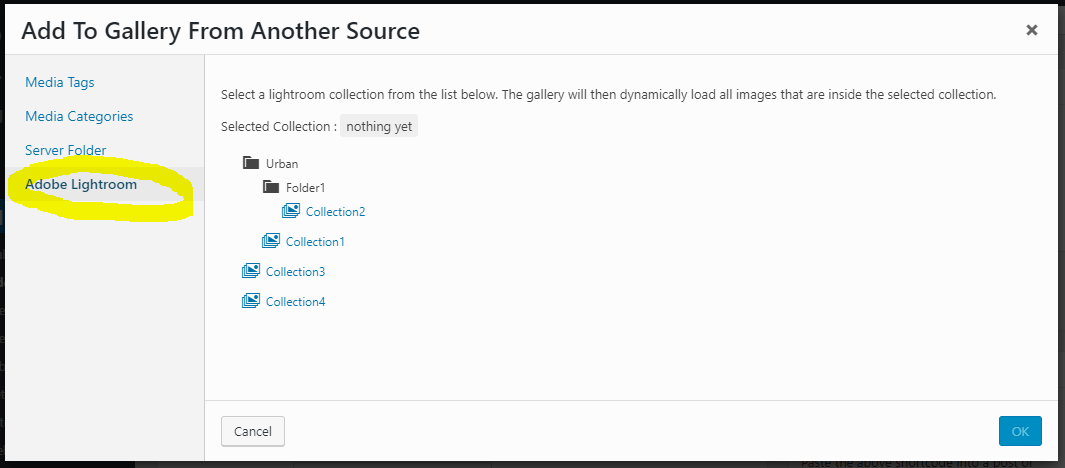 Now all you need to do is select the collection you want to populate the gallery with, and click OK. The modal will be closed and you will see the following infomation displayed for the gallery: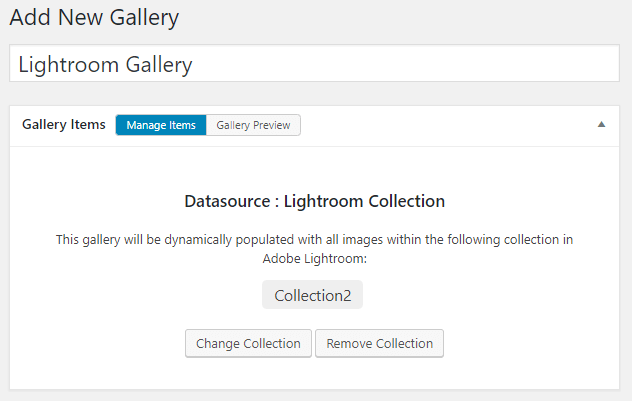 You can click on the Gallery Preview button to see what your gallery will look like and what images will be inside it.
Click Publish and your new dynamic gallery will be saved.
Please note : the images are refreshed within the gallery every 24 hours. This is to speed up the gallery load times so that there are no database reads every time the gallery is displayed. To force the gallery to refresh sooner, simply edit the gallery and update it.