There are several ways to add tags (or categories) to your images when using FooGallery PRO Expert and PRO Commerce.
Add Tags when Uploading Images
The first way to add a Media Tag is to do so when you upload an image. If you scroll down past the Title, Caption and so on, you'll see a field called Media Tags, with another below for Categories. To add a tag, simply type in the tag you want. If it's one you've used before, you should see an auto-suggest from which you can make your selection. You can add multiple tags or categories to an image.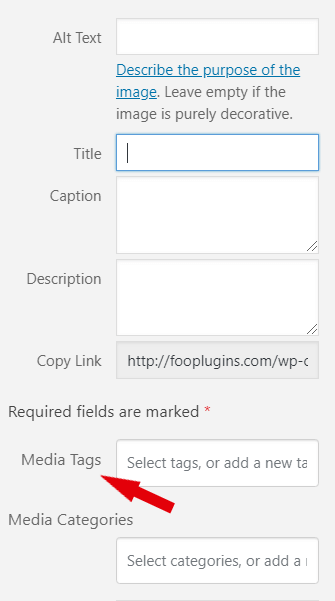 Add Tags from your Media Library
You can add (or edit) Media Tags or Categories to existing images in your Media Library. Access your library from the WP Admin menu. You can then scroll through or search for specific images. Once you click on an image, you can scroll down until you find the fields for tags and categories ( as in the image above).
Add Tags from FooGallery
With FooGallery Pro, you can also add tags and categories from the FooGallery Menu. Goto FooGallery –> Media Tags or FooGallery –> Media Categories. Here you'll see all of your existing tags and categories, along with the description, slug and number of images to which each applies. You are able to edit your existing tags from this page or add new ones. These will now be available when you add your tags or categories to individual images.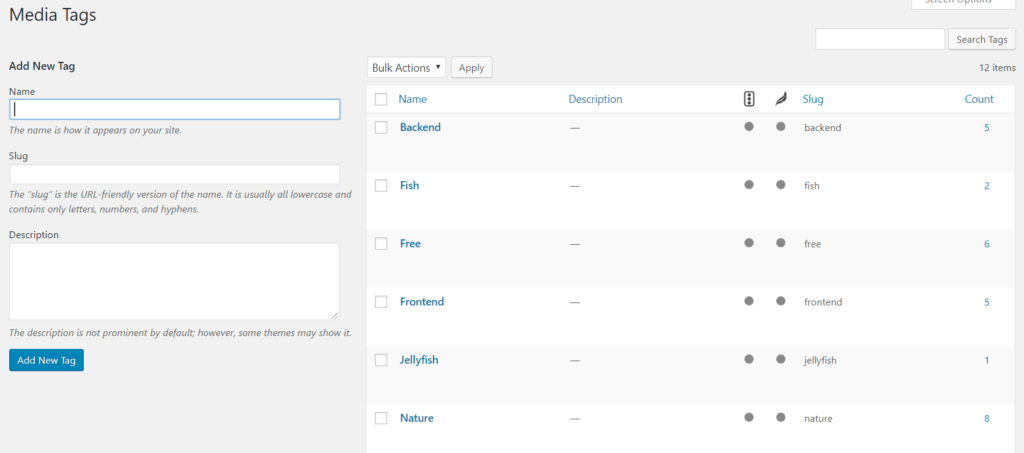 It is also possible to add or edit tags in bulk, when working on a gallery. You can find out more about the bulk taxonomy manager in this article.
Using the Advanced Attachment Modal
Another way to add tags or categories is by using the Advanced Attachment Modal. This feature allows you to add advanced metadata to the images in your gallery. To do this, you will need to ensure that the modal is enabled, which you can do from your gallery.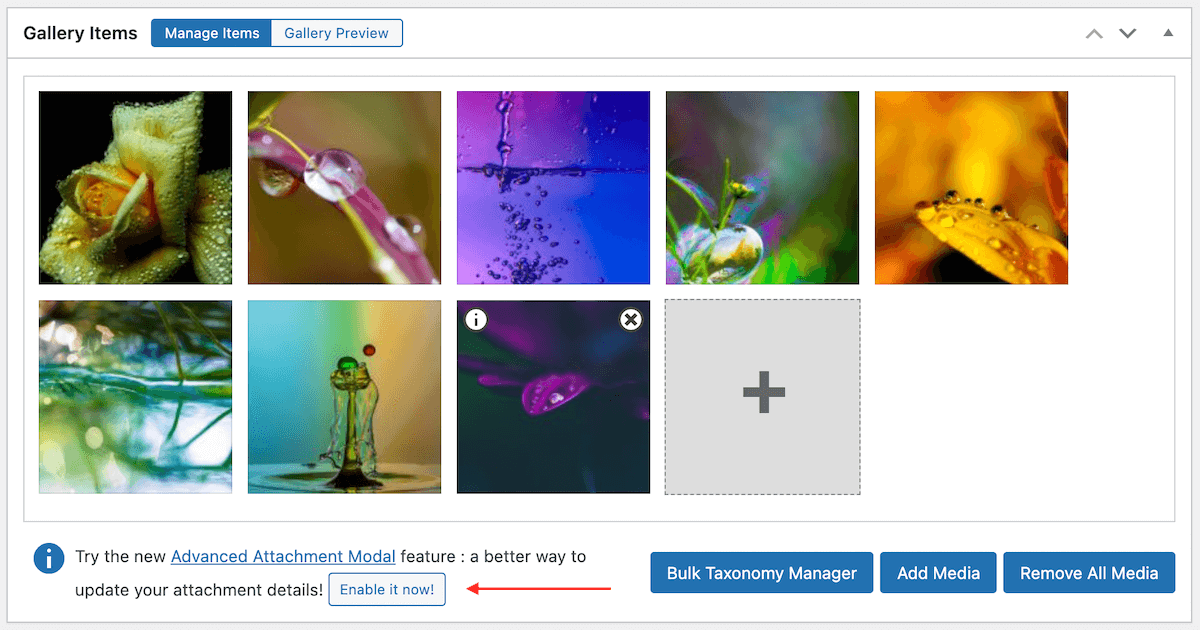 Once it is enabled, you can click on the 'i' in the top left corner of any of your gallery images. This will open the image in the modal. From here you can go to the Taxonomies tab of the modal, where you will be able to add existing and/or new tags and/or categories to your image. You can then use the navigation arrows at the top of the panel to scroll to other images and add tags or categories to them.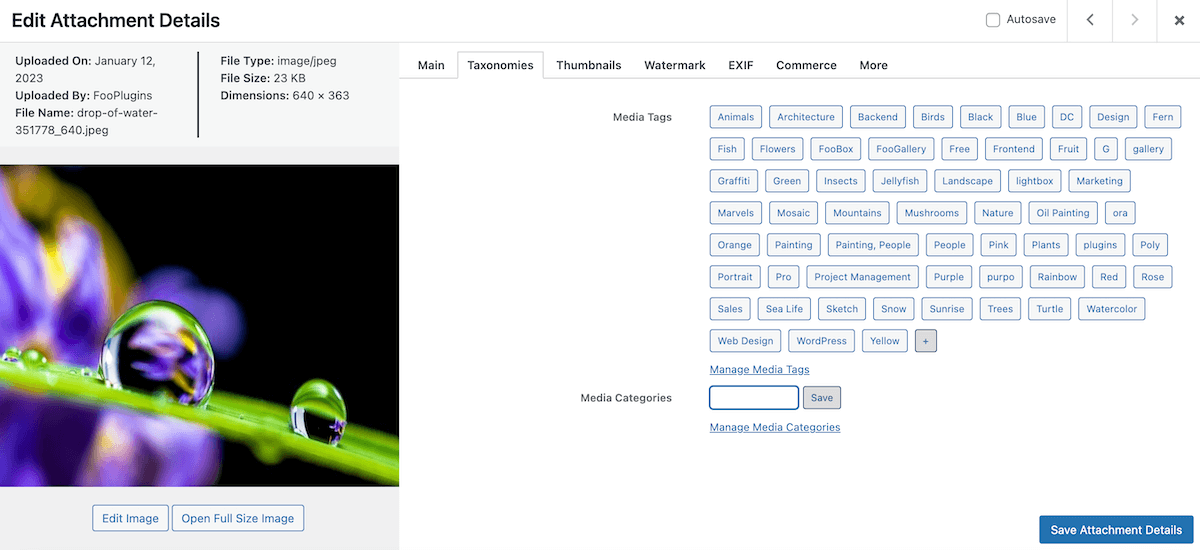 Note that you will only be able to do this for the images in the gallery in which you are working; it will not give you access to all images in the media library. However, any tags added to the image will apply in any gallery in which the image appears.
Find out more in this article on the Advanced Attachment Modal.