Since our last update, we've been working on more awesome features for FooGallery Free and FooGallery PRO. So we wanted to let you know what you can expect from the latest version of your favorite gallery plugin.
Here's a quick guide to the latest FooGallery updates:
FooGallery PRO Updates
Here's what you can expect in the latest version of FooGallery PRO.
Bulk Taxonomy Manager
Tags and categories are a great way to categorize and sort your images, especially if you want to use Filtering. But not if you have hundreds of photos in a gallery. So we've built in a way to bulk tag your gallery images. You can also add categories in this way or edit them, in the same way as you would for media tags.
From the Manage Items tab in your gallery, you'll be able to open up all of your gallery images in the Bulk Taxonomy Manager.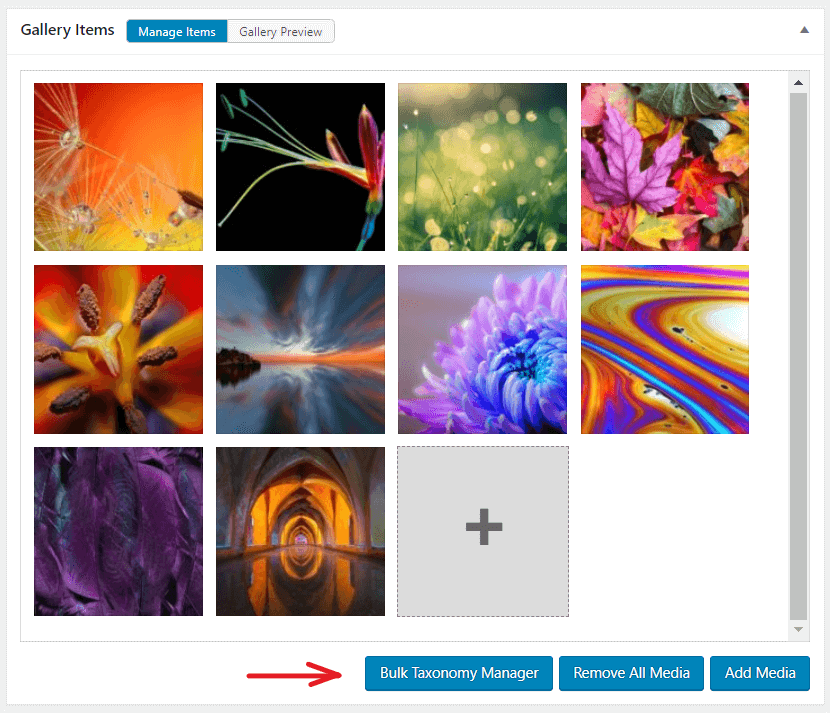 From here you can select multiple images and add one or more tags to all of these.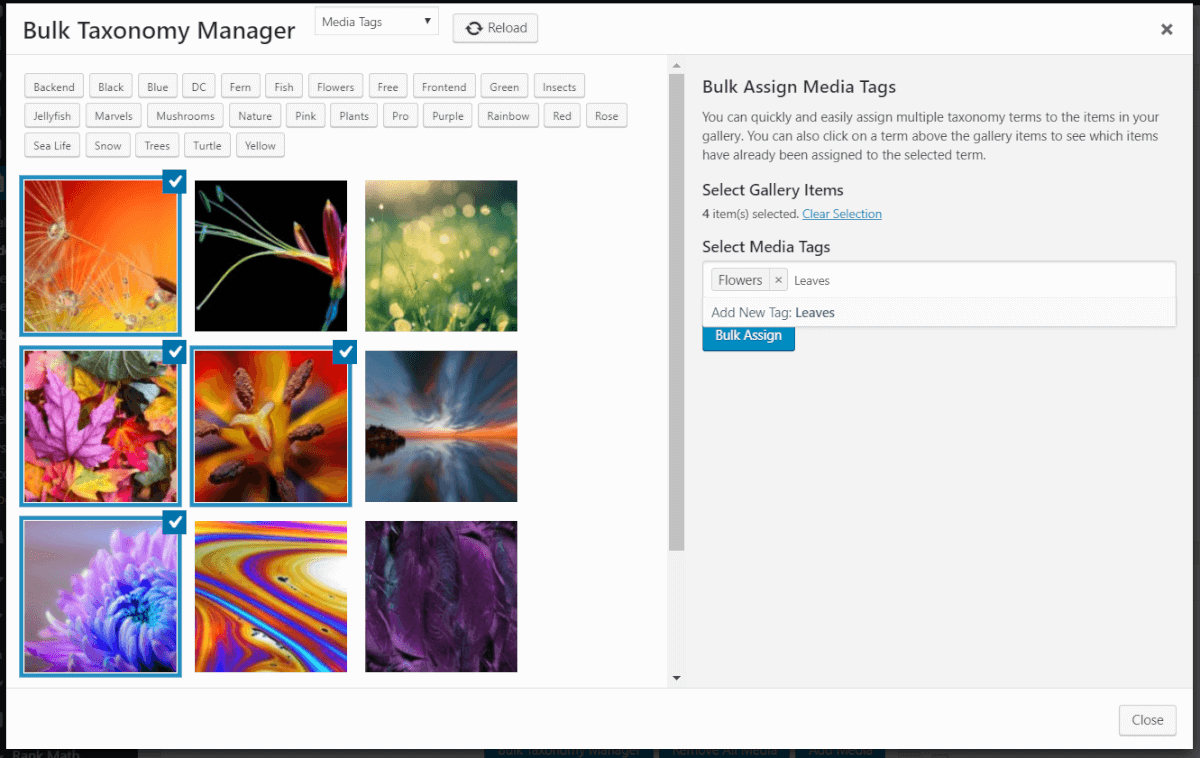 You can also select a tag from the list above the images – this will highlight all of the images with that tag. If you find an image that doesn't belong under that tag you can easily remove the tag by clicking on the 'X' in the top right corner.
Once you've edited your tags and categories, you can click on Close in the bottom left corner to return to your gallery.
Check out our document on the Bulk Taxonomy Manager for more details.
Thumbnail Fill
There is an awesome new feature for filling thumbnails, rather than cropping them.
Previously, the thumb images would crop themselves to fit into the thumbnail dimensions. Now you can set the thumbs to not crop. This will leave space around the images, where they don't fit exactly into the frame. But you can fill this background space with a color of your choice. This allows you to show the entire image, and creates a great effect.
As you can see in the screenshot below, the images now keep their original dimensions. The thumbnail space around the image is then filled with your selected color.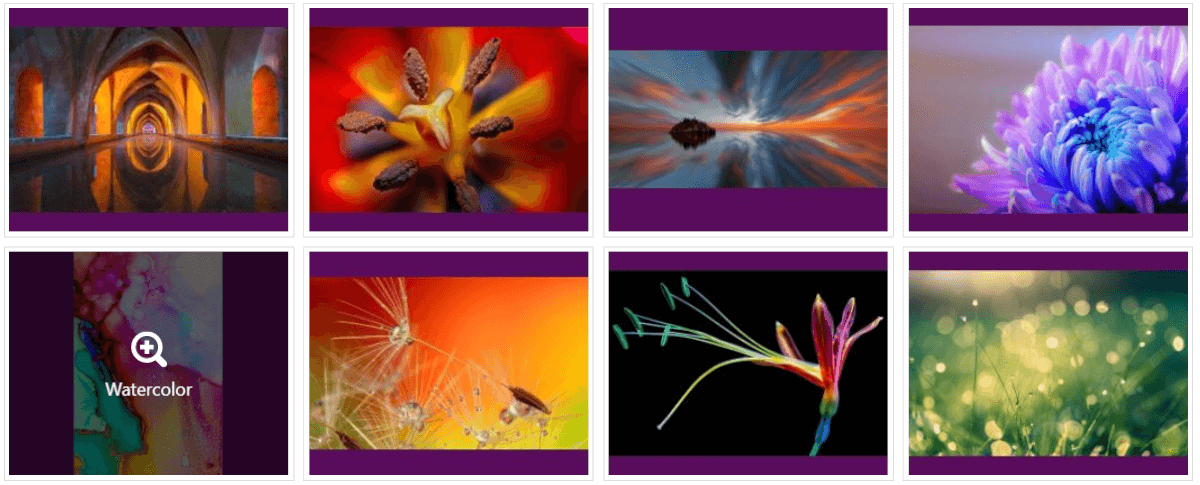 Note: For this feature to work, you need to be using GD (not Imagick) to load your images. You can enable this in the Advanced settings of FooGallery.
Read this article for more details.
FooGallery Free Updates
Hover effects
There are three changes to the Hover Effects. Many of you have requested no hover effects, so we've added this into FooGallery Free. You'll find this under Effect Type; simply select None. This will remove all hover effects from your thumbnails.
We've added a Transparent theme to the hover effects. Instead of placing a light or dark overlay over the thumb on hover, the transparent theme only shows the other hover effects selected, such as the icon or the scaled effect.
You'll also notice a new effect: Zoomed. Selecting this will make your thumbnails zoom out on hover. This differs to the Scaled effect, which enlarges the whole thumbnail. Instead, with Zoomed, the picture inside the thumb gets bigger.
Here's a gallery showing you the new Zoomed effect.
PRO Feature Promotions
In this FooGallery update, you'll notice that the free version of FooGallery now includes highlights about our premium features. From the gallery settings in the free version, you'll be able to see what the Pro plugin has to offer. Here's an example of what this will look like.

You'll see additional features, like the FooGallery PRO Lightbox and Video. It will also highlight advanced features like the Hover Presets and additional paging options. You won't be able to access these features, but you will be able to find out more about them.
Why have we done this? Firstly, so that you can easily see what FooGallery PRO has to offer. We pride ourselves on our Free gallery plugin; it has a lot of features and customizable settings, making it one of the best free WordPress gallery plugins available.
But FooGallery PRO is even better. It may even have that one feature you're looking for, but you didn't know about it. Now you can see what features will be available to you when you upgrade.
Secondly, our premium plugins are what keep us in business. Without FooGallery PRO, there would be no FooGallery Free. So yes, we would love it if you decided to upgrade your license. But (and we mean this sincerely) there is no obligation to do so!
In fact, we've even built in an easy way for you to dismiss the Pro promotion messages. We're proud of our free plugin, so we know that it might provide everything you need in a gallery plugin. We also know that you might not want to see the promotional messages. Because of this, we've made it easy for you to disable the notifications. Just follow these steps:
Go to the FooGallery Settings from your menu.
Go to the Advanced Tab and scroll to the bottom.
Select the Disable PRO Pomotions option.
Save your settings.

Additions and Fixes
There are a few other additions and changes. We've listed these below.
The Manage Media panel now includes a Remove All Media button. Hitting this will remove all of the images and videos from your gallery. You can then start loading media from scratch. Just be sure you want to remove all media before hitting this.
There is now a Custom Gallery Class in the gallery settings under the Advanced settings. This allows you to add custom CSS to the gallery.
We've added a global setting for upscaling small images when using larger thumbnail dimensions, which can be found under the Image tab of the FooGallery settings. You can use this if your original images are smaller than your thumbnail dimensions. Note: this only works if your system is currently using GD.
Under Paging, we have renamed 'Pagination', which is now called 'Numbered'. It still does the same thing (number your pages) but we just thought this would make more sense.
The Slider PRO and Grid PRO galleries now have a maximise button. This will allow your visitors to maximise the gallery and then scroll through the images. You can show / hide this button in the panel settings of your gallery.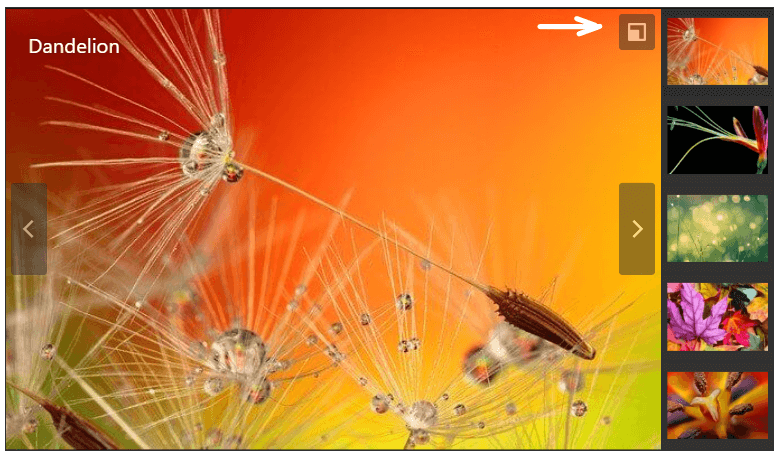 And lastly, if you're using the Single Thumbnail Gallery, you are now able to exclude the featured image from the gallery. You'll still add the image to your gallery, as per normal, but in the General settings, you can opt to exclude this image. This means it will appear on the page, but not in the gallery when opened. This will only work, however, with the FooGallery PRO Lightbox in the premium gallery plugin.
Coming Soon
We've had plenty of feature requests for FooPlugins, so we wanted to keep you updated with what's in the pipeline. In the next few releases for FooGallery PRO, we'll be bringing you these awesome additions:
Custom Captions: This is a work-in-progress, and will soon be available with a detailed guide on how to add custom captions to your images. This handy addition will let you add meta data to your images, and then use this to provide the captions, descriptions and more for your gallery images.
EXIF Data: Displaying items like Lens or Aperture will soon be possible. FooGallery PRO will soon include an option to add EXIF icons and data to your gallery images!
Multi-level Filtering: If you like the filtering feature, then you're going to love Multi-Level Filtering! You'll be able to sort gallery images in up to three different levels of filters. That means you can filter images into a continent, a country and even a city, just for example.
Keep an eye on our blog, Facebook and Twitter pages for news about the next FooGallery update.