The Captions settings allow you to set which wording appears as your Title and Description.
You can set the default in the Global Settings, so that your Title and Description always pull from the same source. Alternatively, you can adjust these in the Captions tab for individual galleries.
The alignment field lets you select whether your captions appear on the left, right or center of the thumb. You can choose to justify captions or leave this set to default.
You are also able to limit the caption length for the thumbnail. This won't impact the caption length once the image is opened in a lightbox.
As you can see in the screenshot below, to adjust when captions are shown, you can change the settings in the Hover Effects tab.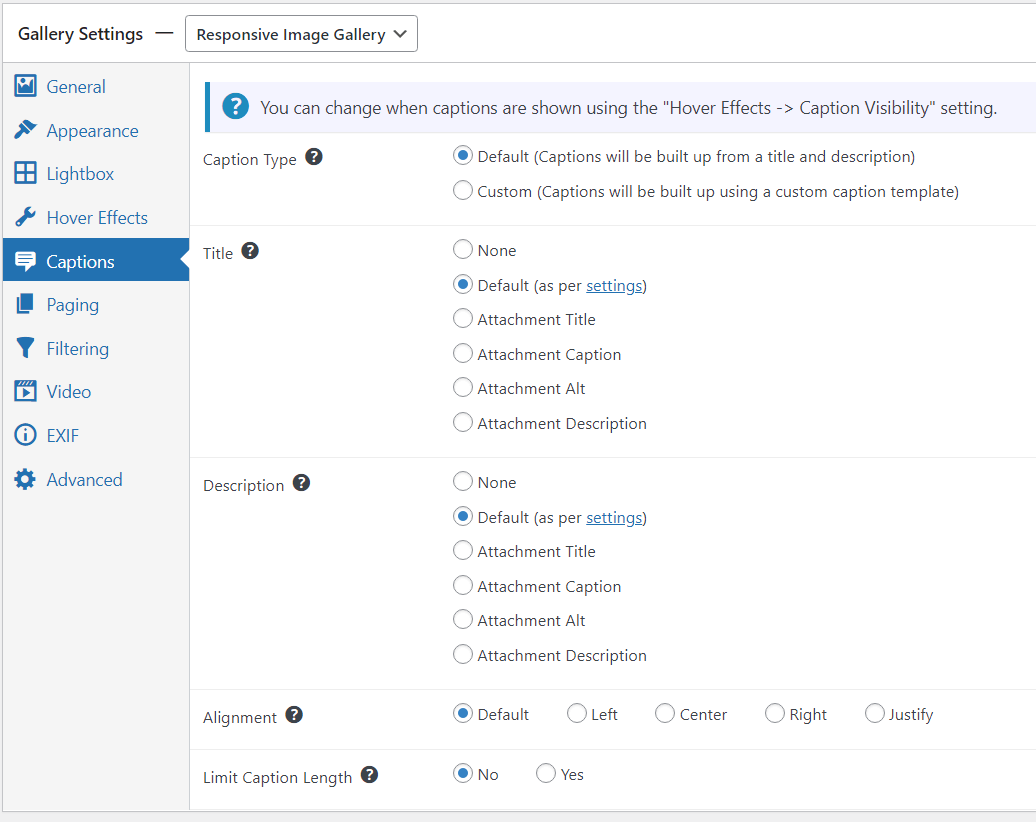 Your Attachment Title, Captions, Alt and Description can all be added to an image from within the Media Library. Alternatively, you can edit the information from within your gallery. To do this, click on the Manage Items tab just above your images. If you hover over an image now, you'll see a small 'i' in the top left corner. Click on this to edit the image and add your text.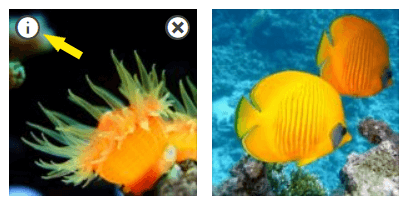 These settings will apply to the majority of the FooGallery Free gallery templates. This includes the Responsive Image Gallery, Image Viewer, Justified Gallery and the Masonry Image Gallery.
For the Simple Portfolio Gallery, you are given an additional setting. You can choose whether you want the caption to display above or below your image.
In the Single Thumbnail gallery, you are also given an additional setting. Here you can override the caption and description and add your own. With the Single Thumbnail gallery, only one image in the gallery shows on the page. As such, you may want to add a title and description for the whole gallery, rather than pulling the title and description from the first image.
FooGallery Pro users have the additional option of using custom captions.