You may not be a professional photographer or designer, and you may not have the money to hire someone to produce professional images for your site. But that doesn't mean that your photos shouldn't look amazing. There are plenty of options for a good online photo editor, that you can use to edit and improve your images.
You may not think that it's worth the effort, but having quality photos on your site can make a big difference. To begin with, good visuals can grab your visitor's attention straight away, which can lead to longer times spent on the page and improved bounce rates.
Using photos that have been properly edited also gives your site a professional feel. If you're selling products, for example, then this is an essential part of building your trustworthiness.
Why Use an Online Photo Editor?
There are plenty of available options for photo editing software. But these may be out of your price bracket. Or perhaps you only need to edit photos once in a while, and buying the software just doesn't make sense.
An online editor is useful in that you don't need to purchase or install software. You can simply use the tool to create a beautiful photo, download it and add it to your site.
So we've rounded up a selection of online photo editors that you can try. They're easy to use and you don't need to download or install anything. Some of these options don't even require you to have an account to use them.
These editors allow you to improve your photos, and often enhance them with text, icons and more. So they're a great option for marketing and branding as well.
Plus, they're all free to use! Of course, many of them have advanced premium features that you would need to pay for, but if you're just looking for a basic photo editor, then these are all great choices.
This is essentially a design tool, allowing you to create blog, social media and marketing graphics. But the really useful thing here, is that you can edit your photos in the design. This feature lets you add filters, or adjust elements like brightness or contrast.
You can select the correct image size for your needs, such as an Instagram post or an Ecommerce hero image. Alternatively, you can enter in custom dimensions. Then upload your photo, add it to the design, and edit.
You can also add layers, include text, and pull in illustrations, shapes and other elements. So while you can edit your image, or even remove the background from images, you can also use Pixelied as an online design tool. It's easy to use as well, making it a great way to edit photos and design custom graphics for your needs.
Here's a quick Instagram post that we created using Pixelied.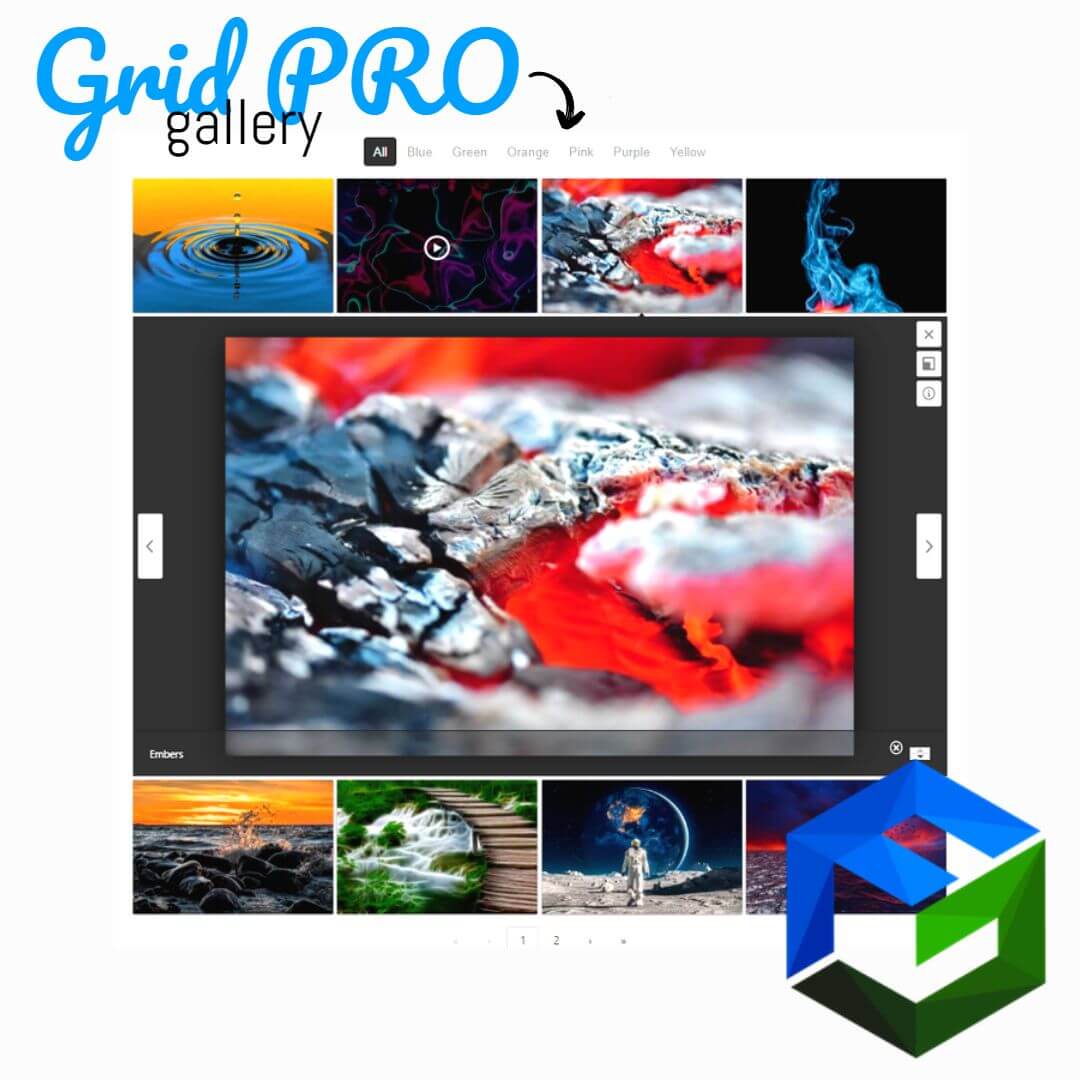 Many of the templates and design elements are available for free, but for more advanced features and access to more design elements, you can sign up for a Pro membership.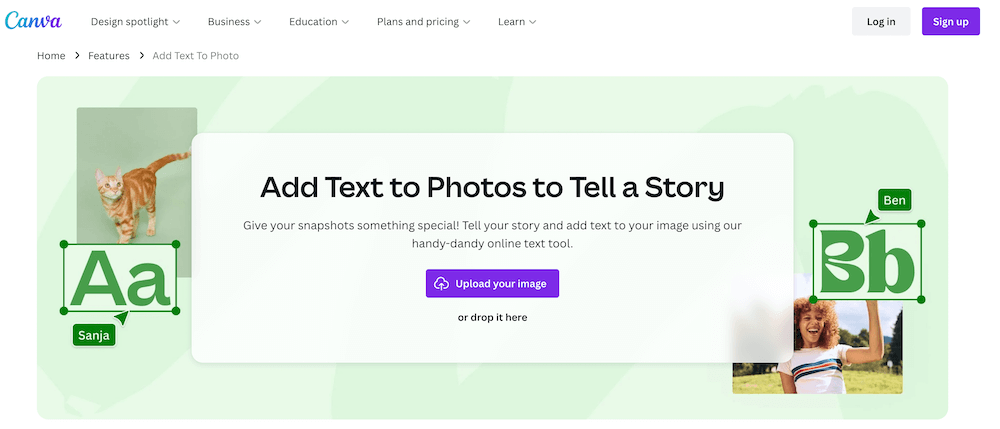 Anyone wishing to give their images a little extra flair can use Canva's Add text to photos feature. With this feature, you can quickly add text to your photographs in a number of fonts and colors whether you're making a social media post, blog header, or presentation. You will be able to develop a look that is right for you, thanks to the large selection of design components available. Try it out to take your pictures to the next level!
This is an easy-to-use photo editor that allows you to quickly fix and enhance your photos online. It's got the usual tools – color, sharpening, vignettes, and so on – along with some other great features.
You can add text and borders. Or try adding a texture to your image to give it a little something extra. A lot of it is free, but some of the extras will require you to upgrade. When you save your image, you also have the option of choosing jpg or png, and you can adjust the size then and there.
BeFunky also offers collage and design options. This last one lets you create designs in the format you need, whether this is an invitation or a social media header.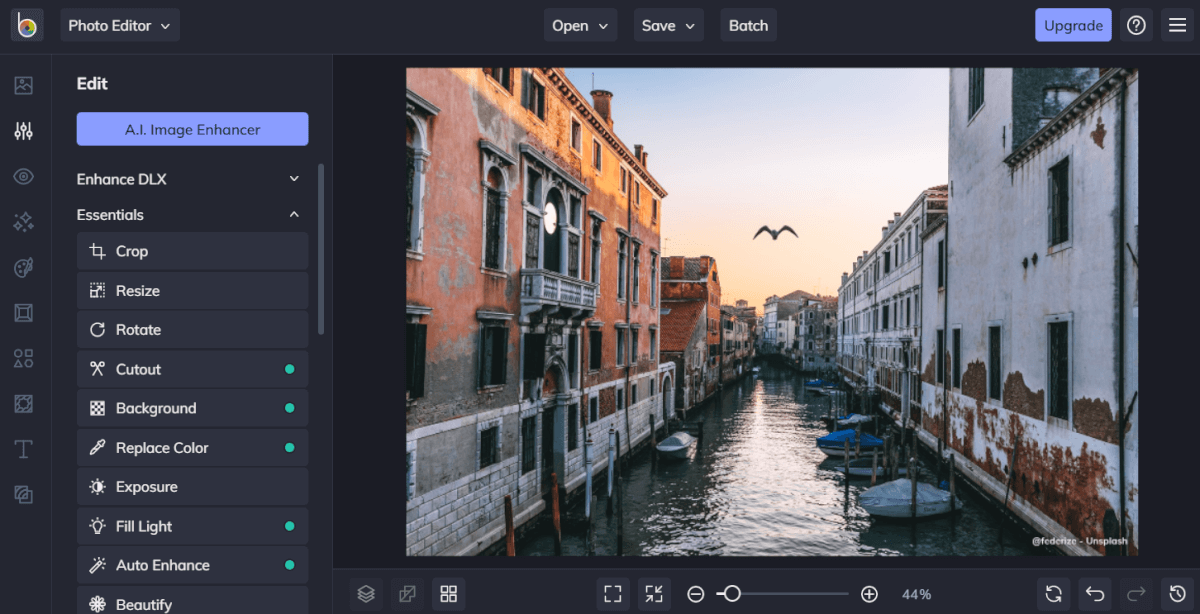 This is a great tool. It's super easy to use and lets you adjust your photos, play around and explore your creative options. The textures and effects are fun to experiment with and there's no shortage of options.
You do need to create an account before you can edit your images though. And while there is a free trial, you would need to enter credit card details to download images. After that, there's a basic, pro or business plan, depending on your needs.
With the ability to design, collage or edit, this is another great option. This online photo editor also boasts a range of features from a 1-tap enhance, to cool and funky effects.
The pro version offers even more, and they have some fun additional features, like the stickers and the GoArt. While some of the GoArt options are available for free, others do require you to sign up for a membership. But they're all fun to play with.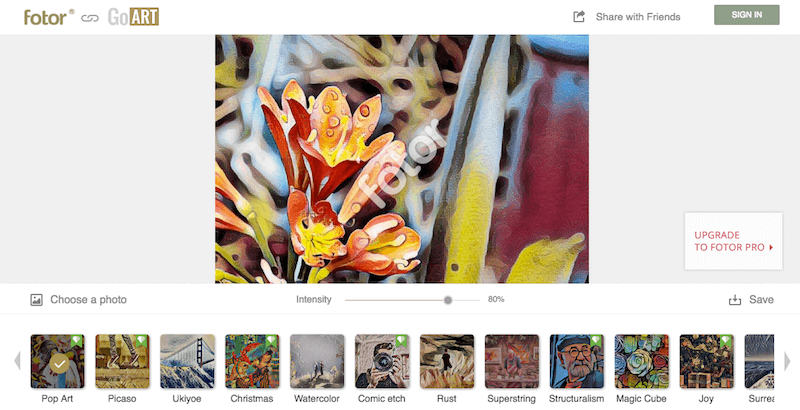 While this photo editor feels a bit more advanced than some of the others, it doesn't take long to pick up the basics. You can adjust your photos or design your images, and there are plenty of tools to play around with. Plus these are all available for you to use for free. In Pixlr, you can add layers, play around with filters, add text, and really work on adding depth to your images.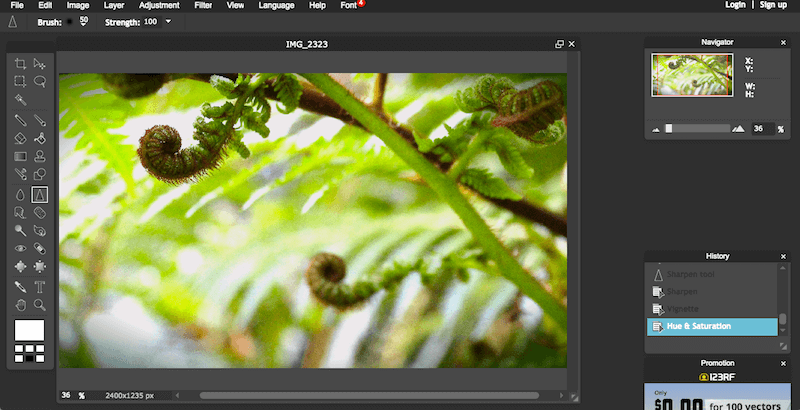 Pixlr does also have a range of templates that you can use to size your images for Facebook, YouTube and so on. But these are only available in the premium package. With premium, you also have access to other elements, like stickers.
To get started you need to have your images in a jpg format, and not larger than 16mb, or the editor won't load them. But once you've loaded your image, it's pretty straightforward to use.
This photo editor is useful for a quick edit, allowing you to make basic adjustments or to crop, or resize. There is also a handy Touch Up tool, and you can remove the background if you want. For some of the more advanced features, like the art effects, you'll need to sign in.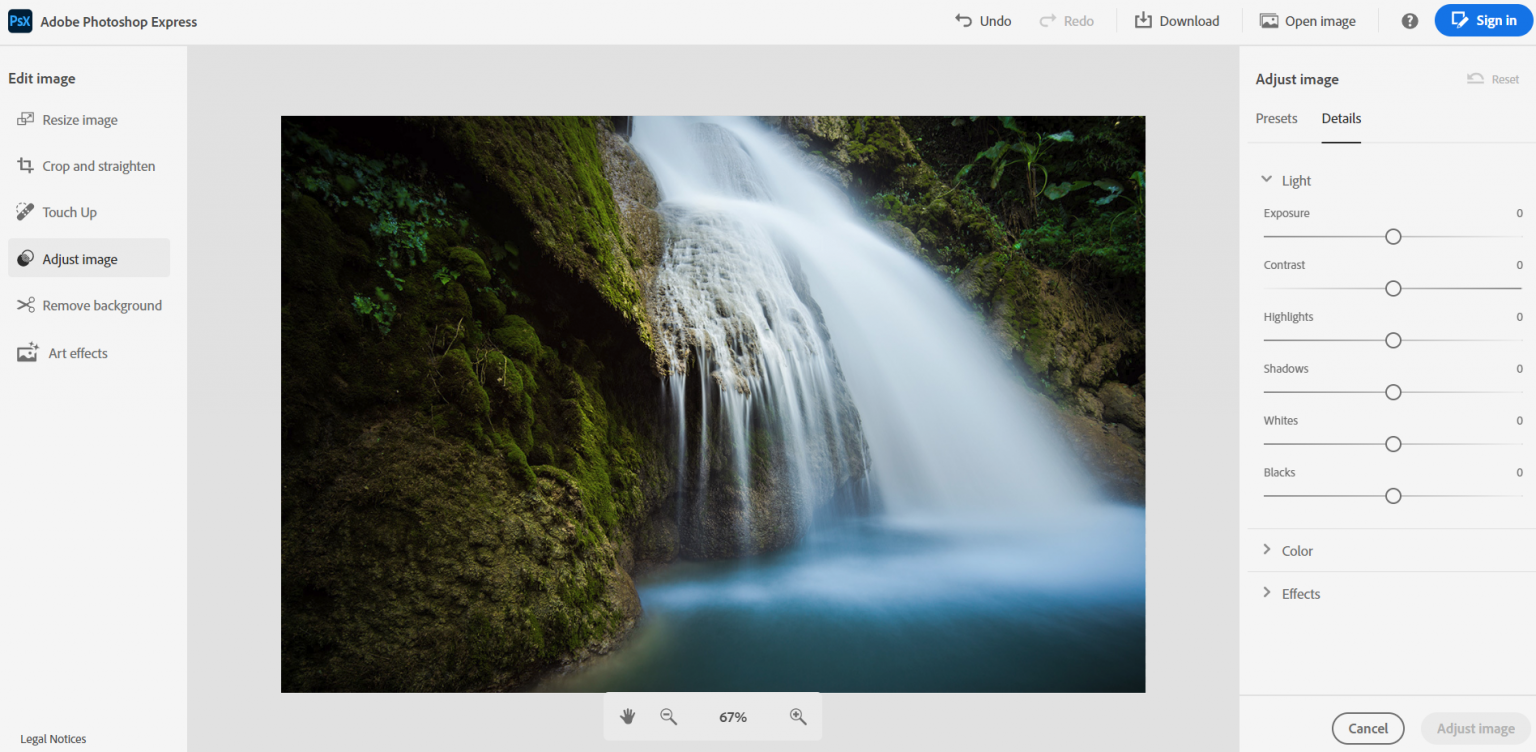 PicsArt is a great option because it offers two ways to edit: an easy-to-use desktop web editor, along with an in-app Photo Editor. It features tons of impressive editing tools that go beyond the basics but require no professional experience. From its Remove Background tool and Change Sky tool to Style Transfer (copies the exact style of one picture and transfers it to another), the creative possibilities are endless. Just when you thought every single filter had been done, PicsArt comes out with yet another trendy design to spice up your photos.
PicsArt also includes some really cool effects, like Canvas, Magic, and Sketch. Canvas, for example, takes selfies and turns them into works of art by layering vintage paintings over parts of your face. You can shuffle until you land on the perfect look. PicsArt's photo editing tools are also enabled for its Video Editor, so you can have lots of fun adding stickers, effects and more to your videos. New effects and tools are added often, but they fit in with old features seamlessly.
Showcase your Images
Once you've finished fixing up your images in your online photo editor you'll want to display them in the best possible way. Why not try FooGallery for this? FooGallery Free comes with tons of awesome easy-to-use features, so you can create beautiful galleries in just minutes. FooGallery PRO brings you even more features and advanced options, including video, custom captions, loading galleries from other sources (like Adobe Lightroom), and much more. Either way, using a WordPress photo gallery is a great way to showcase your images!