With Black Friday around the corner, you may be considering whether or not to run a promotion or an online sale and, if so, how best to do it on your WordPress / WooCommerce website. In this article we look at some of the pros and cons of running sales. We also unpack some strategies and tools you can use, to get the best results out of your next sale.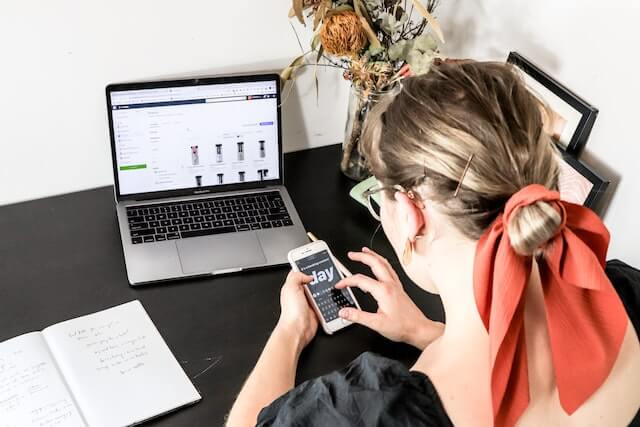 Is Now A Good Time To Run An Online Sale?
The answer depends partly on the kind of products you sell. Are they seasonally specific to summer or winter? If so, you might focus more heavily on the relevant season. If you sell fashion or décor, there may be times when, out of practicality, you need to clear inventory ahead of launching a fresh new range of products.
Then there are the obvious times when consumers are more receptive to sales: at the end of the month, after their Christmas bonus and on specific days like Black Friday, Christmas Day, Valentine's Day, Mother's Day and Father's Day (for these occasions, get the jump on competitors by running your sale a few weeks earlier than they do).
Statistically, consumers are primed to shop for the biggest online discounts in November, followed by early January. By contrast, hardly any sales happen in March. While you'll likely want to have some skin in the game around the end/start of the year, you could also consider running an online sale or two in March or September, when there will be less competition.
We'd suggest mapping out the timing for several sales, run with them, assess where your greatest successes (or failures) were, and decide whether you should adjust sale times accordingly.
The Benefits Of Running Ecommerce Sales
Online sales are a good way to leverage the marketing power of "FOMO", or "fear of missing out" – the innate human tendency to never miss out on a good deal. You can do this by running limited-duration sales, or by displaying the diminishing numbers of sale items on your site in real-time.
Sales can help you with managing your inventory – clearing out old stock for new; clearing out overstocked items, or breaking even on poorly selling products, rather than not selling them at all.
Sales are likely to draw first-time visitors to your site. Give them a rewarding experience and they may well become repeat customers.
Are There Any Cons To Running A Sale?
There's no doubt that running sales on your WordPress ecommerce site is a good idea, for the reasons outlined above – however, there are some caveats:
Don't run sales too frequently, or you'll run the risk of devaluing your products in customers' eyes. They may think you're struggling to sell products lacking in quality. We would recommend four to five sales per year (If you sell high-ticket items, even less), with your biggest sale running in the last quarter of the year.
Always follow best practices that your customers can rely on. For example, it would be disingenuous to run a discount sale "for a limited time", only to reset your sale's countdown clock in order to run it again a few days later.
Always make sure your site is sale-ready before you run an online sale, and that you will be able to handle increased traffic, more online queries, an uptake in order processing and a higher number of products to ship.
Engineering Different Sales For Different Target Markets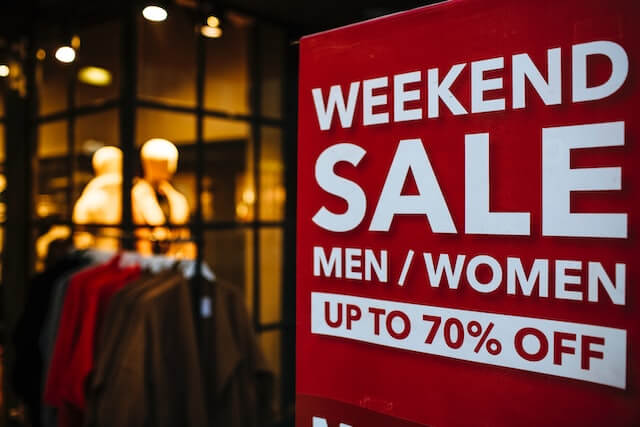 There are so many ways to put together the moving parts of an online sale and it's important you do so strategically, in order to support success. From a practical standpoint, you first need to consider if you can afford to have a sale, balancing your overhead costs and the decreased revenue per purchase against an increase in the total number of purchases. There's no point in running a sale if it will end up pushing you into the red.
As for the type of sale you run, consider the kind of products you sell. If it's things like appliances, tech or furniture – bulky or higher-priced items – you could run a straight discount on select items or offer free delivery on them.
If you sell smaller items, like clothing, cosmetics or food and beverages, consider a Buy One Get One Free sale, a cross-selling discount on the total price of several grouped items in a "basket"(e.g., Buy this winter jacket + these mittens + this beanie and save 40%), or a small free gift with items you want to shift.
If yours is a photography website, you could group or cross-sell images by theme, offering a bulk discount on complete collections of digital images or physical prints.

If you're a vendor selling subscriptions to things like gated content or SaaS (software-as-a-service), consider offering a discount on subscription renewals or upgrades.
In order to attract lots of people to your website, hopefully to browse and buy other products, you could run a flash sale, with a big discount on one or two items you are prepared to "sacrifice" for the greater good, for 24 – 36 hours (definitely give it a countdown timer; discussed below). Flash sales greatly intensify the "FOMO" effect.
WordPress Tools For Running Your Online Sale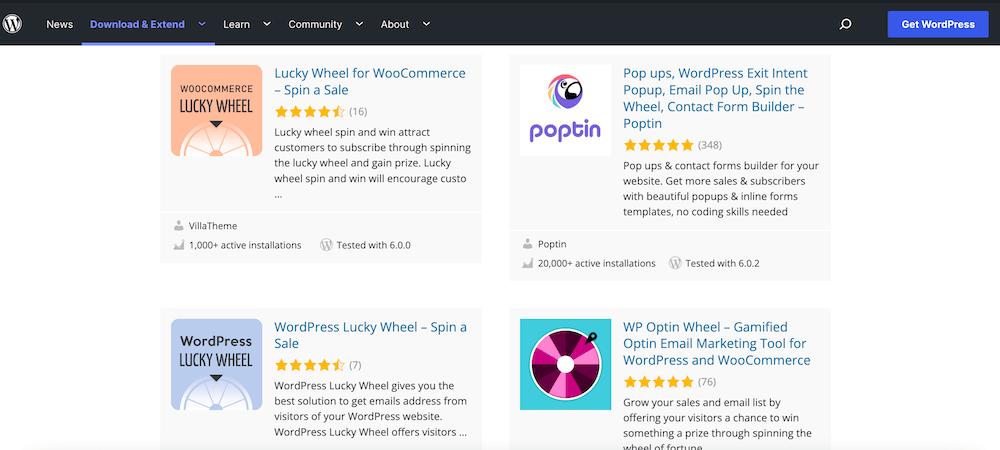 WordPress's large bank of plugins is where you'll find some useful tools to help you boost your next sale. All of these ones, below, are designed to increase browser-buyer conversion rates:
Do Some Pre-Sale Prep
Before you launch your next online sale, there's some website housekeeping you may want to do – like making sure your site will have the capacity to handle increased traffic without crashing; that your site is backed up for safety in case it does crash, and that your payment processes are quick, easy and glitch-free. Although this article is about prepping your site for the busy Christmas season, it applies just as much to prepping for sales at other times of the year.

Also, make sure your products are displayed in the best possible light. They should look like high-quality products, making their sale-level pricing even more compelling – some product photography tips here.
Wishing you busy digital tills and retail success.