Beta Testing is available for our PRO users. So if you have a license for FooGallery PRO, FooBox PRO, or a bundle license, you can sign up for Beta Testing.
By signing up for this, you'll get first access to the latest features for FooGallery and FooBox. You'll be able to test these features and provide feedback before the updates are released to the majority of users.
Beta users will see a Beta label next to the plugin in their WP Admin, so they'll know which version of the plugins they're using. You'll also only get Beta updates on the site from which you opt-in.
How to Sign Up
To opt-in to Beta Testing, go to your account page for FooGallery or FooBox – depending on which plugin you want to test. You can also opt-in to testing for both plugins.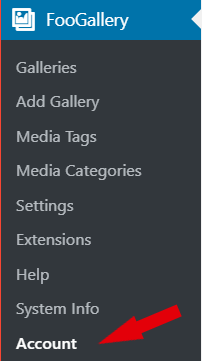 On your account page, you'll find an option to join the Beta program. Select this checkbox.

Once selected, you'll see the below notice appear on your page. This is just to let you know that your plugin will be updated to the Beta version. We also do not recommend using the Beta version of the plugin on production sites, as it is preferable to test the plugin first. To opt-in, click on OK.

The opt-in box will now be checked. This means you're signed up for Beta testing and you'll receive the beta versions of the plugins when they are released. If you decide, at a later stage, that Beta Testing isn't for you, simply unselect the block on your account page.