It might be hard for you to know if your website is high-quality. As a website owner, you will want to appeal to your customers. You need to make sure that you are giving them a great experience. That will guarantee that they will stay on your website longer, and that is something you should strive for.
Producing high-quality content is not always enough for Google to rank your website higher on the search engines. If your website is missing crucial features, you could be missing out on a lot of potential readers, customers, and revenue without even knowing it.
Developing your website offers many benefits, including helping you get more leads and prospects, increasing sales, enhancing your professional brand, and improving customer service.
I have great news for you! To make your website the best it can be, you don't need to hire a licensed website developer or invest a lot of money. There are plenty of useful plugins and tools you can use to optimize your website right now.
Plugins are extra pieces of software that you install to add extra features to your website. They allow you to go beyond what a basic website installation can offer. They enable you to use a WordPress website to its fullest and most customized potential. Some plugins help you rank in search engines, set up an online shop, improve performance, and so on. Isn't that what all WordPress website owners want?
Here are 5 small additions your WordPress site needs to grow into its full potential.
Author Boxes
Simple Author Box is the best tool you can choose to create author boxes; here is why. Adding an author box to WordPress is a simple yet effective way of increasing the legitimacy and appeal of your website. This plugin is especially necessary if you own a website that has multiple authors. It will help you to attribute each post to a specific author by using an author box.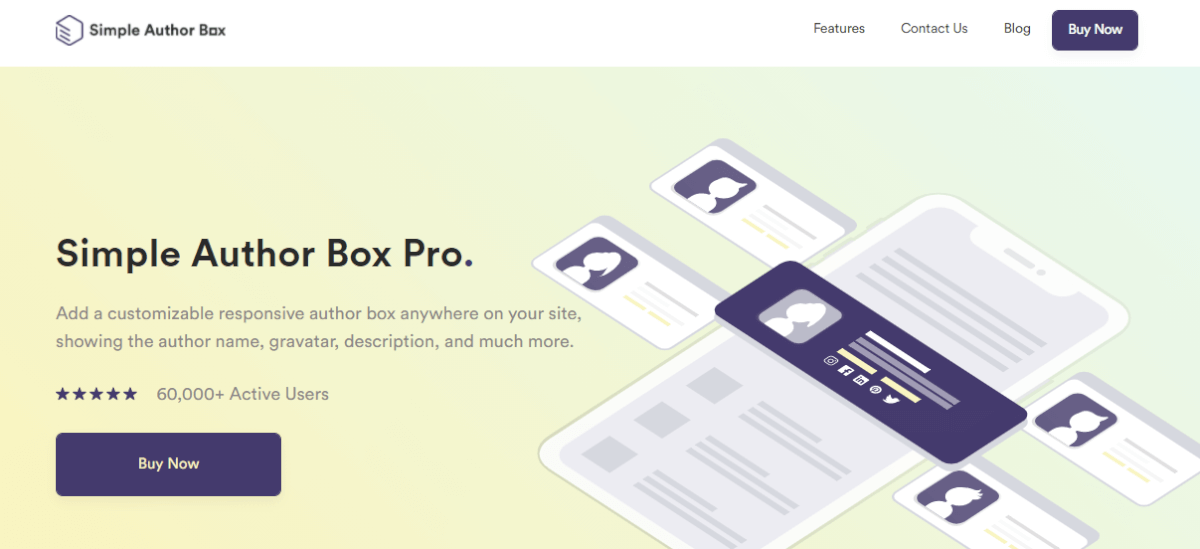 This plugin allows you to put in information and display the author info below each post. The author image, name, short biography, email, website, and social media links should be presented in the author box.
By using Simple Author Box, you can be sure that your readers will be able to easily find the person behind the post.
Sticky Elements
Sticky elements are usually used to keep something in view on the screen. When the visitors scroll, sticky headers, menus, and other elements can follow.
Sticky elements can help increase conversion rates and provide a user-friendly experience on your website.
The easiest way to create sticky elements is the WP Sticky plugin. You can create more advanced designs with it. WP Sticky will give you clear navigation. And you can use it to direct users to almost any of your pages using sticky elements.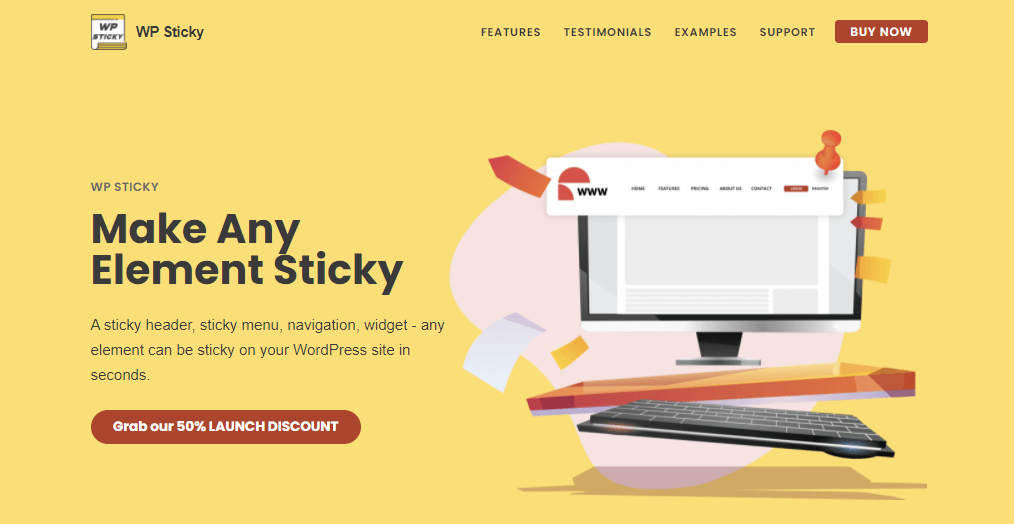 Redirects
Did you know that broken links can seriously affect your SEO? If there are a lot of broken links on your website Google with not rank it high on the search engines. Broken links are annoying for your website visitors and can ruin the user experience of your site. You don't want your readers to see the 404 page, do you?
Maybe there are broken links because you rebranded your site or deleted posts you no longer want. The best tool to create redirects is WP 301 Redirects.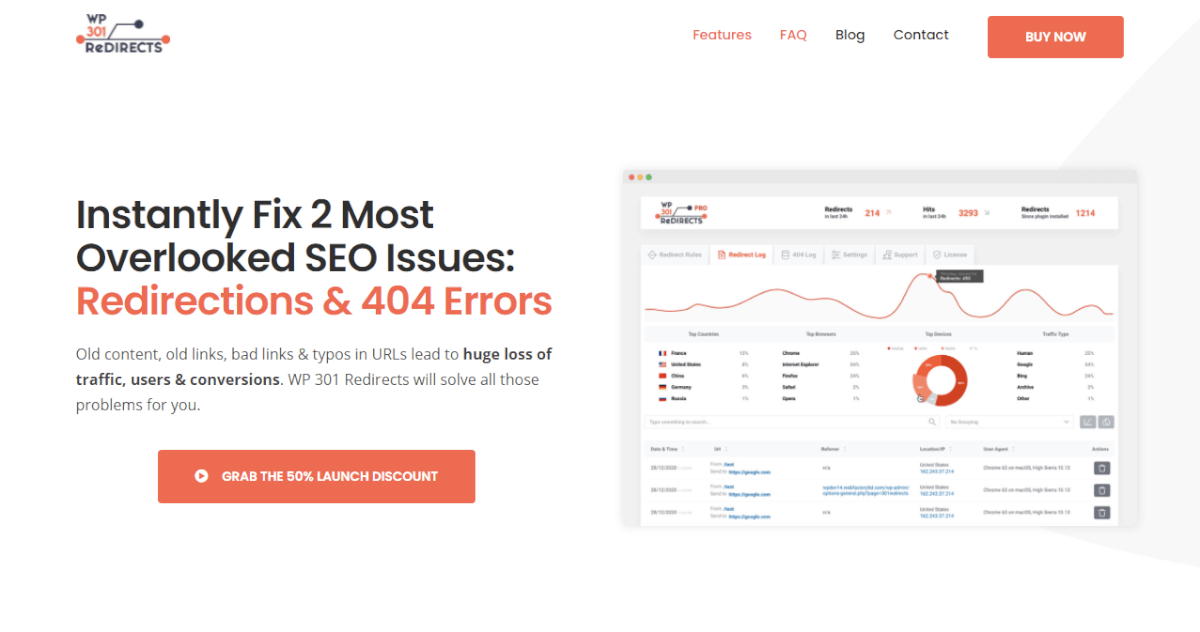 You should use this tool when you need to change URLs within your website, when you want to redirect old URLs to new ones, and when you want to create short URLs so your readers can access the website easily.
As you are building and working on your website, you are constantly changing things. Google will notice that the content is no longer in the original location and will redirect users to the new location.
Without WP 301 Redirects, you will most likely lose a lot of traffic and clients.
Call To Action
To get more interaction on your post or to make more sales, you need a clear CTA or call to action. These are going to tell your clients exactly what it is you want them to do. You can include a pin that says "click here", "read more", "keep reading," or "download here". You must make these calls to action as simplistic, compelling, and effective as you can. Think of it as guiding your clients, readers, users to the next step. That is going to make it easier for your users to do precisely what it is that you want them to do.
A CTA is a great tool you can use to notify your users of important announcements. One effective option is FooBar, a WordPress notification bar, that lets you easily create a call to action that you can use across your site or on specific pages.

The call to action is one of the most significant elements of your website. Whenever you create content, a call to action should be something you implement. Without a powerful call to action, your reader will most likely just exit your page. One simple call to action can make a difference when it comes to growing your business.
WooCommerce
If you want to sell products but don't want to pay subscriptions to platforms that provide that option, you need to add WooCommerce to your website. It is one of the most powerful plugins you as an online business owner need.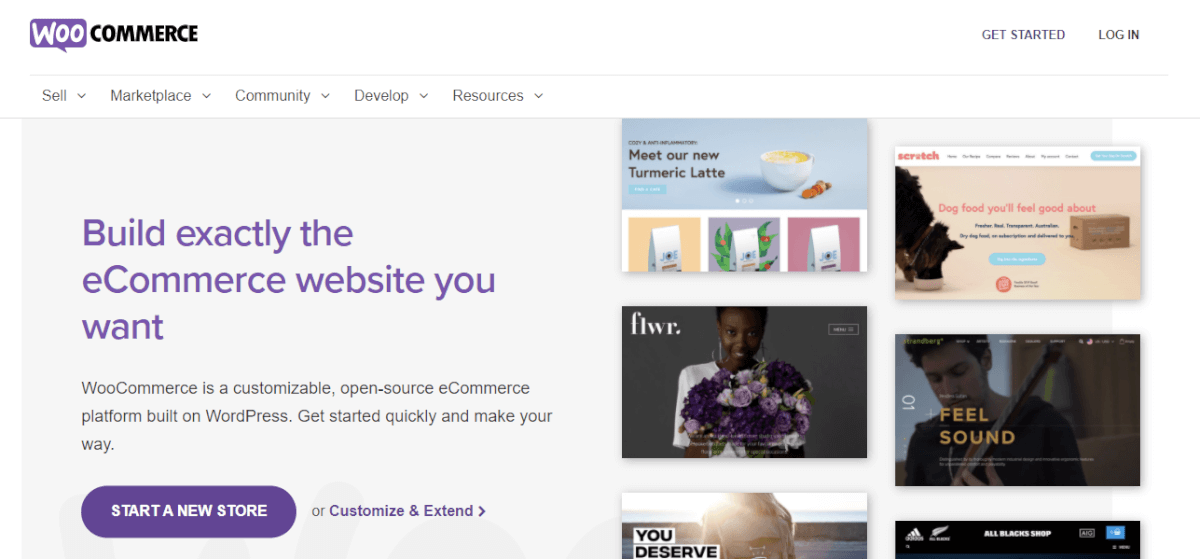 WooCommerce provides a large number of capabilities, customization, and power. If you want to make money online by selling products through dropshipping or managing your products, you only need to add this plugin to your website.
WooCommerce will be an extension of your website. It comes with numerous templates for online stores. After you select the template for many different choices, you can edit each page.
It allows you to add products to your website, set up the checkout process, as well as set up different payment and shipping methods.
You can easily discount products and create coupons for your customers. WooCommerce is one of the best tools to create your eCommerce store and make money.
Quick tip: You can use WooCommerce with FooGallery PRO Commerce, to transform your galleries into an online shop!
Conclusion
With new tools, plugins, and platforms, you always need to find new ways to optimize your website. These are only some of over 50 000 plugins you can use for different things. But you shouldn't download just any plugin that seems useful. Only install plugins from trustworthy sites.
You need to keep in mind that your website is the first place your clients go to. It is a place that should showcase your product and your service. While it may seem like you will need a professional website developer, that is not true.
Even if you only install some of the useful plugins mentioned in this article, your website will immediately look much more professional. A well-maintained website can help you gain a competitive advantage in your niche. It can improve your overall business image and help you reach your goals.