Do you have a WordPress site? Are you looking for free photography plugins? In a world in which social media play an extremely important role, some aspiring photographers who dream about going big think that showcasing their photos on social media platforms such as Instagram, Pinterest, or Facebook, is enough to achieve success.
While social media helps to showcase your artwork, WordPress helps you actively sell it. Having an easy-to-navigate gallery that lets you sell prints of your work will bridge the gap from having exposure to achieving sales and being able to make a profit from your work.
Using WordPress For Your Photography Site

Although not using any social media platforms to promote your artistic output would be a grave mistake, it doesn't mean that you don't need your own website. If you choose to go the WordPress route, you'll be able to customize your website according to your wishes, whereas in the case of social media, you'd have no such freedom. Though initially, you might find it difficult to stick out from the crowd, with time, and a bit of SEO-oriented actions, you'll see how the organic traffic to your website grows.
Still, you shouldn't ignore other ways of promoting your website to generate more leads. Email campaigns where you'll send your customers attractive coupons are just one of the ideas that could help in this regard, and we encourage you to experiment with methods that could help you reach a wider audience.
However, even if your website features exceptional graphic content, is easy to use, and users don't have to wait a long time for the pages to load, you might also face some security threats that could hurt your website's rankings, or endanger your customers' private data.
Running a successful photography site isn't an easy task. But just because it might be occasionally stressful doesn't mean that there is no way to make this adventure a little bit less daunting. Thankfully, the best WordPress plugins can make managing a website much easier, plus they can also help you with all the things that we've just mentioned.
Finding The Right Photography Plugins
Unfortunately, one issue is that many useful WordPress plugins are not cheap. If you are running a large photography site that is already bringing in plenty of revenue, the price won't be a problem. But if your website is just starting, you might be wary of spending money on WordPress plugins. The good news is that you can find some great WordPress plugins for photographers that don't cost even a dime.
That's why we have prepared a list of those plugins that are completely free or come with a free version, but are still good quality. So if you install them, you won't have to deal with any troubling issues.
We've checked out these plugins on WordPress.org and they've all been updated within the last few months. Plus they all come with a good rating.
These free photography plugins are geared towards optimizing your site's performance and your business while ensuring your customers see your photos in the best light possible, though as you'll see in a moment, there are more categories than that.
Without further ado, here are the best photography plugins for WordPress that you should be using.
Gallery & Lightbox
Every photography site needs a gallery. FooGallery is an ideal solution, particularly because it eliminates the need for so many other plugins. FooGallery comes with a number of gallery templates, along with hover effects and various caption settings. You can also adjust the size and appearance of your thumbnails.
FooGallery is free, but there is a Pro version with more advanced features and settings. Photographers will enjoy using the Slider PRO gallery template. Advanced pagination options are especially useful if you have a large database of images. FooGallery PRO also includes Albums, plus you can add Media Tags and Categories, allowing users to filter the galleries from the frontend.
FooGallery is designed to work with FooBox, a responsive media lightbox. This is a free plugin that opens your images in a lightbox above the gallery page, allowing users to scroll through your full size images without navigating away from the page. FooBox PRO has the added advantage of social sharing, along with more advanced theme settings and navigation.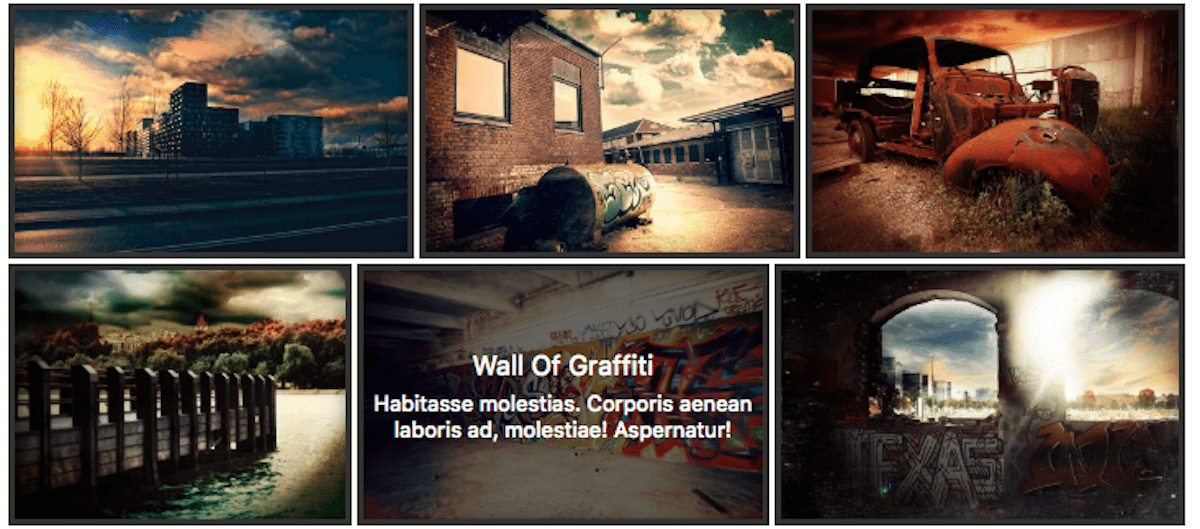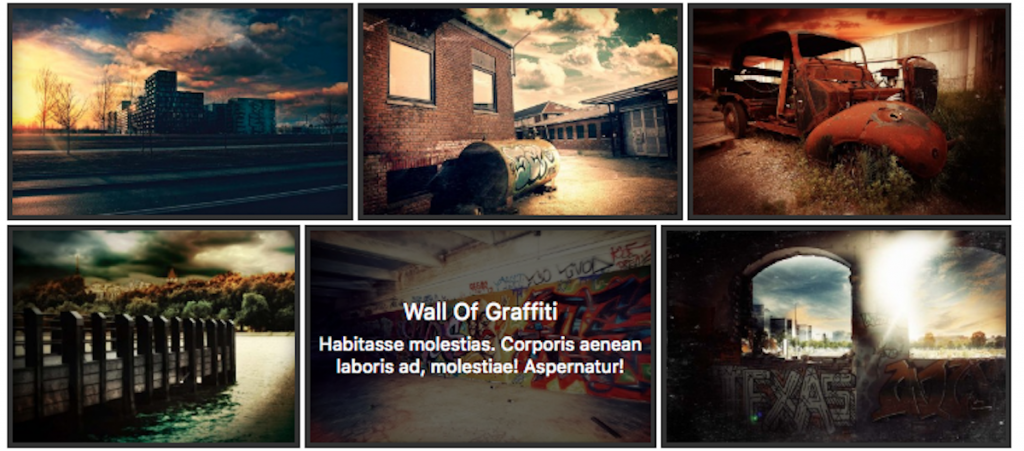 Image Optimization
As a photographer, you'll have a large number of images on your site. Naturally, you want your photos to look good. But large images can slow down your site, meaning slower page load times and frustrated customers. The solution? An image optimization plugin.
Imagify offers three levels of image compression, while maintaining image quality. Photos are automatically optimized, meaning you don't need to resize before uploading. Photos can be backed up so you can restore to the originals at any time. Imagify offers free optimization for up to 25MB. Thereafter you can look at one of their plans.
ShortPixel Image Optimization offers lossy and lossless image compression, and glossy JPEG compression, which results in high-quality compressed images. This plugin allows you to bulk-compress existing images and PDFs and automatically resizes new images. You can restore original images, test lossy vs lossless compression and do a whole lot more. Optimize up to 100 images for free, or take a look at the pricing plan for more options.
Imsanity is a perfect tool if you want to minimize the page load time and don't need the photos to retain their original size. Uploading the images in their full quality could be a bad idea, especially if they are extremely large and there's a high number of them on a page. In this situation, resizing them and decreasing their weight would be a good course of action.
However, if you have plenty of photos on your website that need resizing, this task could be time-consuming. Thankfully, Imsanity allows you to compress the photos in bulk. This process is also automatic so that if a photo that exceeds the specified dimensions is uploaded to your website, it will be automatically resized. After this WordPress photography plugin is installed, you can forget about it completely, as it doesn't require any further actions.
With over a million active installations, Smush is a popular choice for image optimization. The lossless compression strips unused data from the image without compromising image quality. Plus, you can compress any image in any directory. You can Bulk Smush up to 50 images. Smush then automatically optimizes images up to 1MB, for free. For larger image compressions, you will need to look at the Pro version.
Site Optimization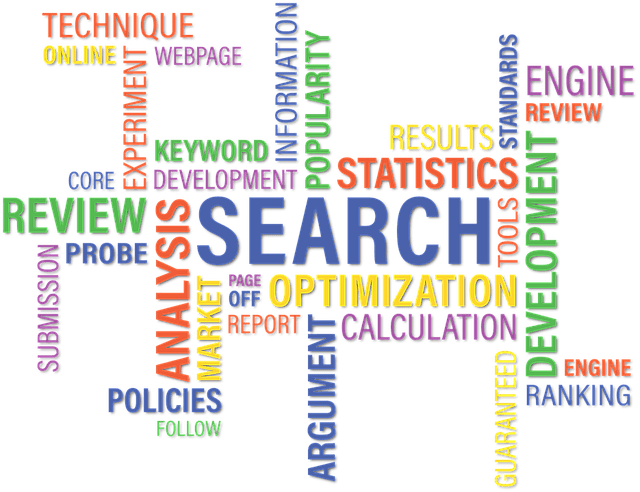 Any WordPress site can benefit from plugins that optimize performance. As a photographer, though, you'll need to pay particular attention to how your site is running. It's a given that you'll have a large volume of images, but you don't want this to impact on user experience or search engine ranking.
Yoast SEO is a great tool for improving the SEO and readability of your content. You can also use Yoast tools to add a sitemap, improve site breadcrumbs and add meta descriptions. Yoast is also frequently updated to work with Google's algorithm, meaning the feedback you get for your SEO and readability is current. The free version is more than adequate, but you can also check out the Pro features here.
XML Sitemaps is a great tool if you would like to boost your website's rankings in SERPs (Search Engine Page Results). Before a new page starts to rank in Google, Yandex, or another search engine, it has to be indexed by crawlers first. But if you publish a new post, it won't automatically start to show up in SERPs. It can take time before it gets indexed, though there are ways to make it happen more quickly. This plugin, as you have probably guessed from its name, creates XML sitemaps to make the process of crawling faster so that your new pages will get indexed after a shorter period of time.
Even though you shouldn't compromise on the quality of photos on your page, a large number of images could lead to slow page load times. It would affect the experience of the internet users, but your website's position in SERPs would suffer as well, as page load time is one of the most important ranking factors. That's why there are plenty of WordPress plugins, such as BJ Lazy Load that come with a lazy loading feature to make your website faster. How does it work?
Thanks to lazy loading, instead of loading all the images at the same time, your page will only load additional ones once the users have scrolled down to them. It is especially helpful if your pages are extremely long, with plenty of images in there. On top of that, WordPress photography websites typically are full of images of incredible quality. However, plenty of bandwidth is required to load all the photos, and users might grow impatient. One way of solving this issue is to replace the images and thumbnails with a placeholder that weighs only a fraction of what the original photos would weigh, and load them when the internet user scrolls down. And that's exactly what BJ Lazy Load does. It doesn't work only with photos, but also with videos from popular platforms such as Youtube or Vimeo as well. Alternatively, to improve the experience of internet users on your website, you could get FooGallery, which also comes with the lazy loading feature.
MonsterInsights is another must for ensuring your site is performing as it should. This plugin connects your site to Google Analytics, allowing you to monitor your performance from a report generated within WordPress. This gives you stats on your audience, the devices they're using and where your traffic is coming from. Based on this you can make data-driven decisions to improve your performance. The free plugin works well, but for features like a dashboard report, you'll need to go Pro.
W3 Total Cache is an excellent solution if you are looking to improve page load times. Thanks to one of its incredible features, caching, it can help ensure that your users don't have to wait a long time for images to load. How does it work? In short, if you install W3 Total Cache, every element on your website, no matter whether we are talking about posts, pages, JavaScript, or feeds, is going to be cached on a CDN (Content Delivery Network) or on a disc.
Thanks to caching of the site content, those elements will be delivered to the internet users much faster, effectively making your website more convenient to browse. This is especially useful if your website is full of great-quality photos. Unfortunately, it could result in slow page load times, which would cause the visitors to leave your photography site quickly. At the same time, according to the claim of the developers, minifying CSS, HTML, and JavaScript files could result in up to 80% bandwidth savings. W3 Total Cache can help your website if it's experiencing a lot of visitors, as it leads to improved web server performance. It also provides caching statistics about all features that you can use to monitor performance.
WP Super Cache serves static HTML files to your users rather than the heavier WordPress PHP scripts. These cached files can be served repeatedly, which can help cut down on your bandwidth expenses and improve your site's speed. WP Super Cache allows you to preload cached files. You're also able to clean your cache by adjusting the Garbage Collection settings. The plugin is available for free on WordPress.org
The purpose of Broken Link Checker is obvious from itsname. Indeed, it can be used to check whether there are any broken links on your photography website. What are broken links? Think of all the links pointing from your website to other websites, or to pages on your website. The former are called the external links, whereas the latter – the internal links. Unfortunately, as time goes by, you might change a thing or two on your website, and as a consequence, some pages might no longer exist. It could also be true about pages on other blogs and websites.
Now, if your website is pretty large, checking each link would be an extremely time-consuming and monotonous task, which is why you might be less than eager to start the work. Sadly, broken links lead to a bad user experience, and if you care about organic traffic, then you should try to eliminate any issues with internal or external links as soon as possible. Thankfully, this plugin can automate this boring job, so that you can focus on more interesting parts of running a photography website. However, we recommend turning it on only from time to time, as some users claim that it can lead to issues with the site's performance.
Redirection is another WordPress plugin that can help you with a pretty specific matter that has an impact on your website's SEO. If, at some point, you decide to change the URL of one of your pages, you'll need to redirect the traffic from the old URL to the new one. Redirection is a redirect manager, and as such, it can make your job easier by helping you spot the 404 errors to prevent any issues that could trouble your users. Thanks to the graphical interface, your task will be even easier. That's not all – this free plugin also allows you to create conditional redirects, so that, for example, only premium members get redirected to another page.
Uncanny Automator is an interesting option if you would like to automate some processes on your WordPress website. This tool doesn't require any knowledge about coding, and can be used to link the actions with triggers. For example, if users purchase a large number of your photos, you might upgrade their membership level. You could also use Uncanny Automator to automatically add information about the users' purchases, or add the email addresses of people who have used any forms on your website to a single Google Sheet. The best part is that Uncanny Automator supports a large number of WordPress plugins, so you won't have to worry about compatibility issues.
Marketing
Hoping that your website will become popular only due to word of mouth might be overly optimistic. But with the right tools, you can make your photography website much more popular without having to overwork yourself.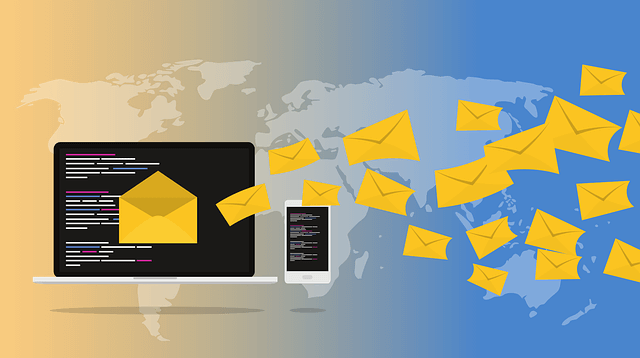 There are different ways to increase the popularity of your photography page, but allowing your audience to share your posts and photos on social media is one of the best ideas. Why? You don't need to spend a dime, as Social Media Share Buttons Popup & Pop Up Social Sharing Icons plugin comes with a free version. Looking at the number of users on some of the largest social media platforms, it makes sense to use this method to make your photography website more visible on the internet. With this marketing plugin, you'll be able to add share icons for some of the largest social media platforms out there, such as Facebook, Instagram, Twitter, LinkedIn, or Pinterest, but also for RSS and email. This way, if your audience finds the content on your website to be particularly helpful, interesting, or worth sharing, thanks to this plugin, you might soon notice an influx of new visitors.
Members is a WordPress plugin that you might be interested in if you are looking to start earning on your photography blog by creating paid memberships. You can restrict part of the content so that only users who have chosen one of the premium subscription plans can see it. With Members, you'll be able to create different roles for your users, so you can offer your customers numerous pricing tiers.
Websites that are based on membership plans are nothing new, but if you install this plugin, you won't have to dabble with the code. Thanks to the intuitive interface, you shouldn't face any issues creating multi-tiered membership even if you aren't particularly internet-savvy. If you discover that you enjoy this WordPress plugin quite a bit, you might even consider upgrading to MemberPress.
Poptin is the best WordPress plugin if you want to level-up your ad marketing game. Poptin can help you generate more leads and sales as it allows you to create visual content that will amaze your customers. You can do so using either carefully prepared templates, or by building your own. The latter is really easy, and you don't need to know how to code to accomplish this task. Now, after you are done with this part, you'll be able to select what kind of people will see specific ads.
Personalized ads work, and they can help you increase the conversions on your photography website. This tool also comes with a cart abandonment algorithm that automatically senses if the clients are reluctant to continue their online shopping and are close to exiting your website. One possible solution is to send them an offer that they won't refuse – and that's something that Poptin allows you to do.
Sumo is yet another free tool that will come in handy if you are looking to make your email offers captivating, and to increase the number of leads and conversions. The free version allows you to send 10,000 emails per month, whereas if you choose a paid version, this number will rise to 50,000. Sumo comes with a feature called visitor targeting that allows you to show the right message to the right audience. Even the free version provides access to analytics so that you'll know which elements you should consider changing and improving.
Security
It's better to prevent hacker attacks from succeeding by preparing in advance than to deal with their consequences. To make your WordPress website more secure, you can use some of these free plugins.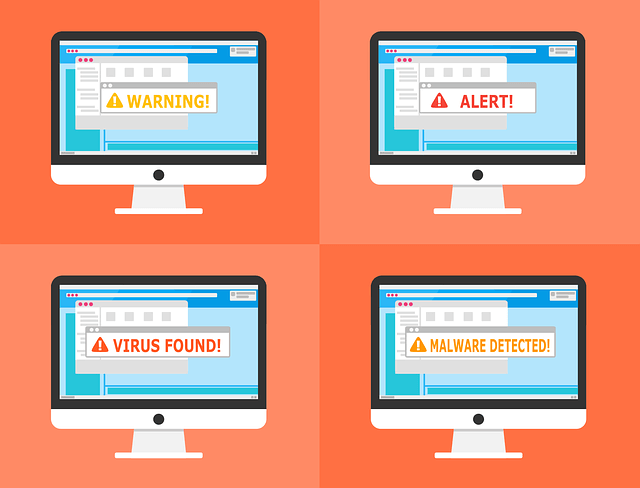 Owners of all types of websites, no matter what topic they focus on should pay special attention to their security, which is why Wordfence is another plugin on our list. Hacker attacks do happen, and it's best to be prepared for such an eventuality before your website is targeted by third parties with bad intentions. Leaving your website unsecured could lead to a loss of confidential data, malware being installed on your website that would infect your visitors, or Google penalties due to the actions of traffic bots.
WordFence can help save you a lot of stress by protecting your website in numerous ways. Wordfence's firewall will detect and stop the outside threats that could infect any of the elements of your website, such as themes or plugins, but also its code. On top of preventing hacker attacks, WordFence can also ensure that there are no spam comments under your posts that could contain dangerous links.
If you think that your website would benefit from boosting its security, then All In One WP Security & Firewall is another option worth considering. It automatically detects whether your website has any glaring vulnerabilities that would make the job of the hackers much easier. If it spots any issues, it will also fix them, making your website less prone to hacker attacks. You'll also get access to the plugin's grading system of your website's security. At the same time, if you install this plugin, your website will be well-protected from malware and hackers, but it won't ruin your website's functionality. The developers have also thought about ways to prevent brute force attacks from succeeding by allowing this plugin's users to lock a range of IP addresses out of the system.
WP Time Capsule is a plugin that you should consider checking out if you want to be 100% sure that even if you encounter some serious issues with your website, reverting to a back-up won't be a problem. You could inadvertently make some unwise changes, or your website could become a target of a hacker attack. If you have WP Time Capsule installed, you'll have an option to revert to its former state, which will help you avoid plenty of stress.
Easy Watermark won't secure your website from hacker attacks, but it can protect your photos from being stolen. How? This WordPress plugin for photographers adds a watermark to the photos uploaded on your website so that if someone steals them, internet users will have an easy time deciphering from where they originated. On top of that, you can also add a watermark to the images that are already on your website – either in bulk, or only to the selected ones.
Akismet is an amazing tool that can ensure that the comments section under your articles is free from spam. Unfortunately, it is common to see dozens of bots posting spam or even dangerous links in comments, which could make it harder for users to read through the opinions of real people. At the same time, spam could lead to your website being flagged and punished by Google, which would have a negative impact on its rankings.
Duplicator is a WordPress plugin that can make moving your website to another domain or host a much less daunting process. There are many reasons why you might want to change your domain – it could be due to the price, security concerns, or even issues with customer service. However, if your website is at least moderately popular, you might be reluctant to change a domain or a host as it would mean some downtime, which in turn could affect its rankings. Additionally, your audience wouldn't be delighted. Thankfully, you can use Duplicator to transfer your website from one host to another with absolutely no downtime. On top of that, this tool allows you to backup your entire site or just part of it.
E-Commerce
If you're using your WordPress site to sell your images online, then you'll need to make use of an E-commerce plugin for artists.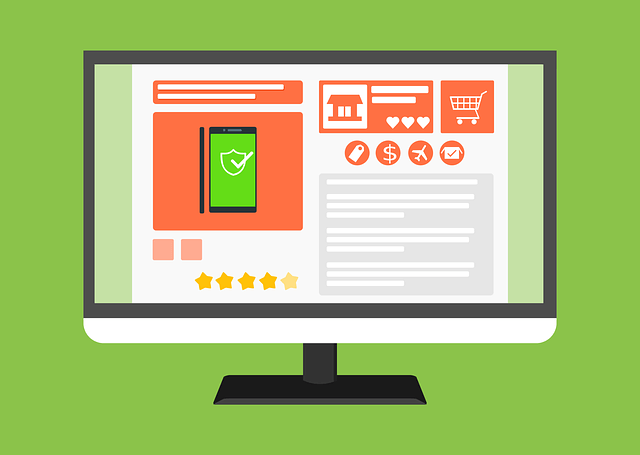 WooCommerce is the popular choice. It's been built to integrate with WordPress and allows you to sell digital goods and downloads. There are free and paid extensions that you can use to customize the plugin. And best of all, it provides a safe, secure way for you to handle transactions online. You can get the free version to start, and add extensions as you need them.
As your products are more than likely digital, Easy Digital Downloads is another good option for selling your photographs. Paypal Standard and Amazon Payments have been built into the core of this plugin, but other payment methods can be added through free or paid extensions. There are plenty of extensions as well, allowing you to customize and adapt for your needs. Plus you can track activity and get reports.
WP Invoice is another WordPress plugin that will come in handy if you want to sell photos on your website. With its help, you won't have to create and send invoices to your clients manually. Instead, this plugin automizes this process, which will help you save plenty of time, especially if you have a lot of customers. At the same time, WP Invoice can be used to send customers links to a billing system on their email addresses. With this WordPress plugin, you can also download the records about your clients' transactions in PDF format to store them easily.
Unsurprisingly, SellMedia is also a photography plugin that can be utilized to sell photos or videos. You can allow your customers to purchase them either individually or to select one of the subscription plans. If you install SellMedia, you'll also be able to charge licensing fees or create price lists. The best part? You can also use this plugin to allow your customers to pay with PayPal or credit cards.
Customer Communication
Being able to communicate with your customers is an important part of any business, especially if you rely on bookings or customer feedback. Here are some options for photography plugins that can help.
Jotform's WordPress Forms is a WordPress plugin solution for creating online forms that can be used to automate your workflow process. It's really easy to create documents using ready-made templates that can be embedded into your website. You can further customize them using the drag-and-drop builder. Jotform's free plan includes all of the features that come with a form limit. If you're looking for a user-friendly tool to collect data for your business, Jotform has everything you need. 
WPForms is a drag and drop contact form plugin. You can use this plugin to create all sorts of forms quickly and easily, from contact forms to payments and subscriptions. There are pre-built forms to help save you time, plus the forms are all responsive. WPForms Lite is available on WordPress.org for free, but if you need additional features you can look into one of the paid plans.
Ninja Forms is another WordPress plugin that can be used to improve the communication with your customers via forms. It's really easy to use, and you can place the forms anywhere you want, so that you'll be able to get more feedback from your customers and collect other useful information. If you are looking for a free plugin that doesn't require any coding skills or even experience with similar tools, then Ninja Forms will do the job just right.
Booking Calendar is an easy-to-use plugin that allows you to set up booking schedules on your WordPress site. This is a handy tool for scheduling photo shoots, and can save you a lot of hassle. The plugin is responsive and comes with various settings and formats. You can set up notification emails, add filters and more. The free version offers unlimited calendars, or you can upgrade to Pro for even more features.
BirchPress Scheduler is yet another appointment booking tool that can make running a photography page much more convenient and less time-consuming. If you are a photographer, your clients need to be able to contact you easily. However, running a photography site involves plenty of responsibilities, and you don't want to waste too much time on calls and scheduling arrangements. Thankfully, BirchPress Scheduler can make this process simpler by allowing users to book appointments directly through your website. Users will also receive reminders before a scheduled meeting so that they won't forget about it.
Picu is a great plugin if you need to get customers to approve photos. It takes the process online. You simply create a gallery and send a link to your customer, who can then select or approve the photos she likes. The plugin is simple to use, and eliminates the need for tedious back and forth emails between you and your customer. Picu is free on WordPress.org, but the Pro version includes additional features.
Final Thoughts…
You'll find plenty of photography plugins for WordPress that can help you improve your site's performance. So you can choose the best WordPress plugins for photographers that work for you and that make a difference to your business. As you can see, there are plenty of aspects of your WordPress page that could be boosted by installing plugins.
What's more, all the photography plugins that we have mentioned in this article are either fully free or have a free version, with an option to upgrade to a premium version. This will allow you to look into exactly what you need for your photography site, and choose the plugins best suited to your needs. Remember that just because they are free, it doesn't mean that when used properly, they cannot provide incredible results.
Though you will find plenty of premium WordPress plugins out there, the free ones can also help to make your website secure, faster, and more user-friendly. All of those aspects will make it more likely that you'll attract a large following sooner rather than later.
Just remember to look at when each plugin was last updated, and with which version of WordPress it is compatible. If you still can't decide, look at the user ratings and see what others have to say.
Here's the list of the best WordPress plugins for photographers one more time: