FooGallery is a responsive photo gallery. But what does that mean? And what else do you need to know about this WordPress plugin? We've put together some important details for you.
What is FooGallery?
FooGallery is a responsive WordPress photo gallery plugin. Here's a break down of just what that means.
FooGallery is a photo gallery. It allows you to create beautiful galleries on your WordPress site. You can upload photos, media files, and even videos, and use all of these to build your galleries. It's quick to customise and the PRO version offers you more advanced settings and preset templates.
Best of all, FooGallery is responsive. It adjusts automatically to fit the device from which it is being seen, whether this is a computer, mobile phone or tablet.
FooGallery is a WordPress plugin. It's quick to install and easy to use on your WordPress site. We've made sure that it is compatible with the latest version of WordPress and Gutenberg. This means FooGallery will work when you update your site. Plus you can find the FooGallery block in the Gutenberg editor.
Does FooGallery Include Video?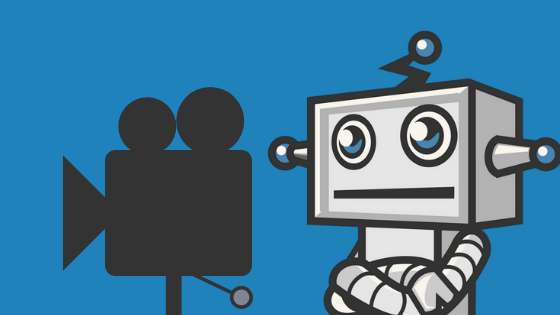 Yes! FooGallery PRO gives you the ability to import videos into your gallery. You can create a video gallery or combine video and images in a single gallery. This is a great option for anyone wanting to boost their website traffic with the use of video.
The import tool makes it easy to pull in videos hosted on YouTube, Daily Motion or Vimeo, to name just a few. You can also import videos from your Facebook feed. This means that you don't need to host the videos on your site, cutting down on bandwidth and avoiding slow page load speed.
Why do you need FooGallery?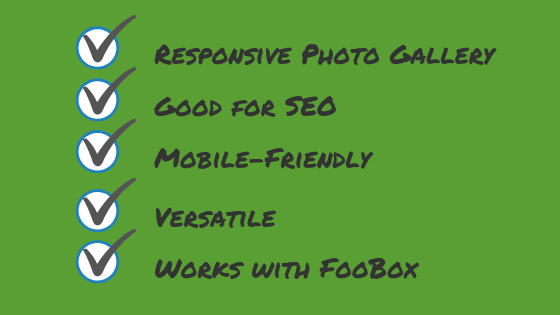 If you need to create a photo gallery on your site, then you need FooGallery. This plugin focuses on displaying your images to their best advantage. It's a versatile plugin that lets you create a gallery that suits your needs and showcases your images.
More than this, though, FooGallery can help improve your SEO. As it is responsive, adjusting to fit the screen from which the gallery is being viewed, FooGallery helps ensure that your site is mobile-friendly. These days, more than half of internet traffic comes from mobile-devices and search engines are sure to factor this in when ranking your pages. Plus, galleries that aren't responsive are just plain frustrating for mobile-users.
FooGallery works best with a lightbox plugin, like FooBox. This allows users to open the images in a responsive lightbox above the gallery. This is useful because your visitors don't have to navigate away from the gallery page in order to view the full size images.
Who is FooGallery designed for?
Everyone! Well, everyone who needs a photo gallery on their website. It's even easy enough for complete WordPress noobs to use FooGallery.
But really, it's designed for people like photographers or bloggers. It's also a great fit for anyone focusing on content marketing. In other words, it's ideal for those who need to display a lot of photos or videos on their pages.
Features like albums, filtering and pagination make FooGallery an ideal choice for anyone with an image-heavy site. They allow users to find the images they're looking for quickly and easily. So if you use a lot of photos and videos, no matter what your profession or interests, then FooGallery is for you.
What do I get with the Free Version?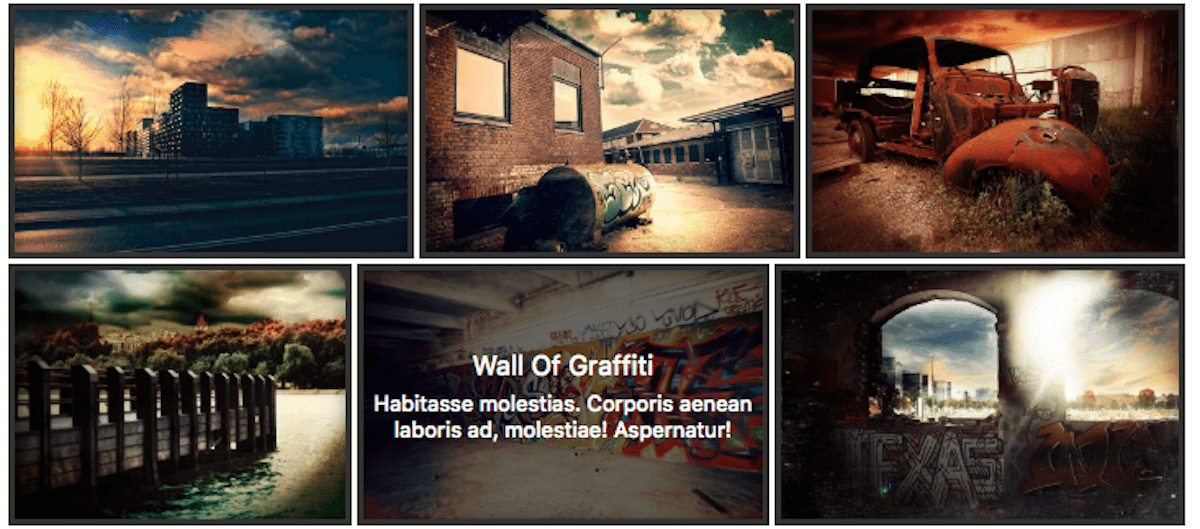 FooGallery Free comes with everything you need to create beautiful galleries. But if you want extra features, FooGallery PRO might be a better option for you.
With FooGallery Free, you can add images to your gallery. You can select a template, such as the Reponsive Image Gallery or the Masonry Image Gallery. From here you can adjust the thumbnail settings, choose what captions to display, tweak the hover icon and so on.
FooGallery PRO however, gives you a bit more versatility along with additional features and gallery templates. PRO includes three extra templates. You get advanced pagination options. There are more effects along with some beautiful hover presets. Plus, you get features like filtering and bulk copy.
One of the most significant additions to FooGallery PRO is video. With the PRO version you are able to import videos to your gallery, from various sources including YouTube, Vimeo and Facebook. You can add photos alongside videos as well.
And remember, if there is a feature that you're looking for, but we don't have it yet, you can add it to our public Trello board. That way we know what's important to you, and we can get working on it!
What if I buy PRO and I don't like it?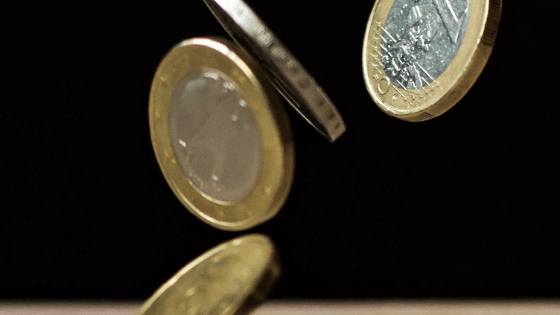 We're confident that you will! But if it isn't what you're looking for, we have a 'No-Questions-Asked' refund policy. If you're not happy with FooGallery after 1 week you can get a full refund.
We also have a 7-day free trail period. That way, if you're not sure FooGallery is for you, simply use it for a week and see what you think. To start your free trial today, simply follow these easy steps:
Download the latest free version
In your dashboard, goto FooGallery -> Help -> Free Trial tab
Click the button to start your free trial
Follow the prompts to download and activate the premium version
Ready to get started?
Put FooGallery to the test! You can download the free version now, try out FooGallery PRO with the free trial period, or upgrade to PRO now.
We also have bundles! You can get FooGallery Pro and FooBox PRO together, which is a saving of up to 40%.