Are you struggling to get visibility with your photography website? Does it seem like, no matter how good your photos are, you're still not ranking?
Search Engine Optimization (or SEO) is the process of optimizing your website to make it easier for people to find it on search engines such as Google. For photographers, this is about more than just adding content to your site – it also involves using the right metadata and working on image SEO.
But if this all sounds overwhelming, don't worry. In this article, we will explain everything you need to know about making your photography website SEO-friendly, complete with an overview of the best SEO tips and tools to facilitate this process.
When we're done, you'll be able to implement the SEO advice in this guide and see how it can help increase traffic to your website.
Benefits of SEO for Your Photography Website
Given the large number of photography sites on the internet, having a solid SEO strategy will allow you to stand out in an overcrowded online space. Just think of how many wedding photographers there are, all with their own wedding photography sites. Without the advantage of SEO, even the best photography portfolio might go unnoticed in search engine results.
Improving the SEO of your site will have a number of benefits, especially when using the right tools. Let's take a more detailed look at this:
Increased Visibility: Effective SEO can result in a higher search engine ranking, leading to increased visibility among potential clients. A faster page load time is essential – slow pages result in a loss in traffic and decreased visibility. For a photography site, you want to look for a gallery plugin like FooGallery, which optimizes gallery performance.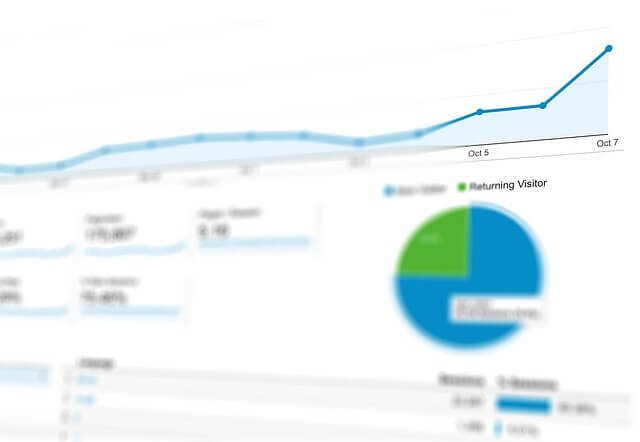 Quality Web Traffic: Targeted SEO attracts a more interested audience leading to higher quality web traffic.
Increased Engagement and Conversion: SEO drives more traffic, which can lead to higher engagement (such as comments, shares, or likes), and more photo bookings or sales. Using an image gallery is a way to increase engagement, as visitors can easily browse through photos. FooGallery PRO Expert also allows you to add videos to galleries, further encouraging that engagement.
Cost-effective marketing: SEO can be a relatively affordable marketing strategy with long- term benefits. Using plugins to build on that marketing can be more cost-effective than employing SEO companies or freelancers, as there is a minimal monthly spend.
Build credibility and trust: Being visible and available where your clients are looking for you (as in, Google's first page) creates a positive impression leading to credibility and trust. Using plugins, like FooGallery, that don't impact factors like page speed and Core Web Vitals can improve your chances of ranking higher.
Key Steps for Implementing an Effective SEO Strategy for Photography Websites
Search engine algorithms look for specific parameters while indexing and ranking websites, such as website relevance, usability, content quality, and many others. Because of this, there are certain SEO techniques that are optimal for photography websites, which often have less text.
Below, we look at the main steps you as a photographer can take to implement SEO tactics for your online portfolios.
Keyword research: With SEO and content development, it's important to target specific keywords that potential clients are likely to search for. This will help ensure that you're ranking for the right keywords and that your audience finds you for these keywords.
A lot of this will likely depend on your niche, photography styles, or even your location. For example, you might be trying to find customers to hire you to take wedding photos, or you may be trying to sell your photos online. This will make a difference to the keywords you use. Regardless, it is possible to leverage relevant keywords to attract the most ideal target audience.
Keyword research helps you find relevant keywords that will improve your authority on a topic, while helping you maximize the volume of traffic you'll get for that keyword. Here's how to get started:
List relevant topics for your business.
Fill in keywords for these topics. You can use main keywords (like 'Wedding Photographer', but you can also diversify with long-tail keywords (like 'how to choose the best wedding photographer').
Analyze keywords for user intent; in other words, establish which keywords are relevant based on what your users will most likely be interested in.
Search for related terms to grow your keyword list.

Optimizing metadata: It is especially important for a photography site to optimize meta titles, meta descriptions, URLs, and alt texts (or alternative text) with SEO-friendly keywords. These items make up the metadata for your images, helping to contextualize and explain the content in your images, which helps search engines understand your images better.
Photography websites tend to focus on images over text, so depending on your site, there may be little textual content. Using metadata ensures that all opportunities for SEO are capitalized upon.
Image SEO: Image SEO is a critical point for photography sites as it can aid your content, while also helping improve the rankings of images in search engine image results. Here's what you should be looking out for:
Optimize image file names. For example, use a relevant name, with hyphens rather than spaces. So a file name like 'img-6754' could be replaced with 'sunflower-field'.
Ensure images are the correct size and resize where necessary; this is important for a faster loading time.
Add alt text to images to make them more accessible to both search engines and visually impaired users. Alt text should explain what is in a picture, such as 'Sunflowers in a field with sun rising'.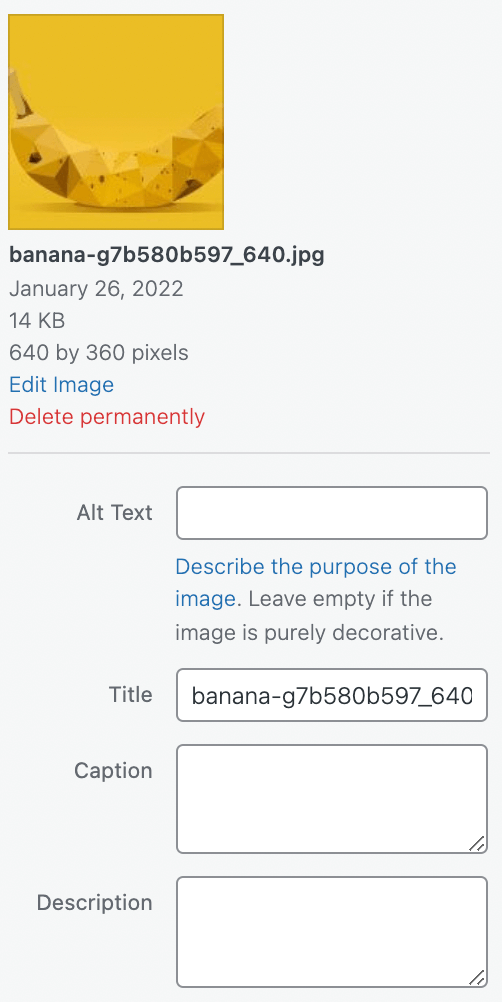 SEO-friendly content: While you might have an image-centric site, it's still a good idea to add content. Regular blogging with targeted keywords can improve SEO while providing helpful guidance to potential customers. Having the right content on your site improves your chances of ranking on the search results page, which increases potential click-throughs to your site.
Here are some tips for SEO-focused content:
Use your keywords (and synonyms of them) throughout your content.
Make use of descriptive headings, which can also include your keywords.
Avoid keyword stuffing – overusing the same words, without keeping them relevant.
Include guest posts on your site from other photography experts.
Ensure that you have quality content on your photography site.
A benefit of adding content to your site is that you can use it for internal and external linking. While internal linking allows search engines to better understand your content in relation to other information on your site, external links are useful for building domain authority. Another good idea is to get backlinks from other sites to your content.
Website performance: When it comes to SEO, site performance is a key factor. Site loading speed, mobile responsiveness, and user-friendly navigation can all affect SEO. For one thing, it is essential to have a mobile-friendly site, as most browsing these days is done via mobile devices. In fact, statistics show that over 53% of web traffic is from mobile devices. So, it's no surprise that Google prioritizes mobile-friendly websites.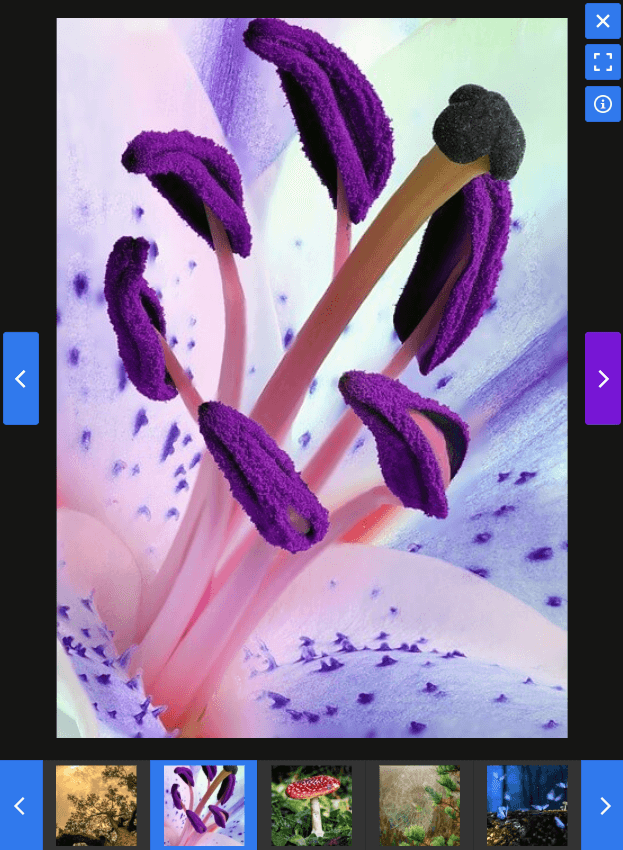 Another consideration is the plugins you use. A tool like FooGallery, which is focused on photography, but with an eye on site performance, can be pivotal to an SEO-effective photography site, but we'll discuss this in more detail later on.
You can monitor your website's performance with tools like Google Analytics and Google Search Console. These will give you a better idea of search volume, organic traffic, which website pages are doing better, and a host of other metrics.
Local SEO: Optimizing for local SEO can help attract more clients to your photography business in your geographic area. As photographers often operate locally, it makes sense to use local SEO to your advantage. Some of the ways to do this include:
Creating a Google Business Profile.
Displaying customer reviews with a tool like Trustpilot.
Using local keywords in your content.
Link back to your social media pages.
Adding a Google Map to your homepage or Contact Us page
How FooGallery Can Enrich Your Photography Website's SEO
Some of the biggest potential problems with maintaining your own WordPress website will be low website traffic or visibility. While SEO optimization can be difficult to achieve (even with the right knowledge), using the right tools can help. FooGallery is a reliable, user-friendly solution that offers a variety of features, and importantly, facilitates achieving an SEO-friendly website. 
Many of the features built into FooGallery can help with your SEO optimization. Let's take a look:
Visually attractive galleries and layouts, improved image thumbnail quality, and other aesthetic features ensure the optimal gallery design to attract and keep viewer attention. Gallery layouts display thumbnails on the page, only opening the full-size image when clicked on, which can help reduce page load times.
FooGallery streamlines the process of making your images SEO-friendly. It integrates with popular SEO plugins to make sure your gallery images are included in your sitemaps and are crawlable by search engines. Plus, images have alt-text and title attributes.
The high-quality presentation of images and mobile-friendly design can retain viewers and improve SEO. All of the gallery layouts are responsive, meaning that both thumbnails and full-size images will resize to fit the screen on which they are being viewed.
FooGallery is designed for optimal performance, reducing page load times with effective gallery layouts and lazy loading enabled.
Other salient features like pagination (to avoid overly large galleries which slow down page load times), frontend gallery filtering, and search in FooGallery, all boost user experience and SEO.
And FooGallery focuses on efficiency and speed, keeping websites lightweight and fast – which is a critical ranking factor in SEO.
FooGallery PRO comes in three plans, all with affordable pricing, providing additional features depending on your needs. Some of these include filtering and pagination, which improve user experience and increase SEO optimization. Other features such as the FooGallery Lightbox or the various layouts further enhance gallery display and organization.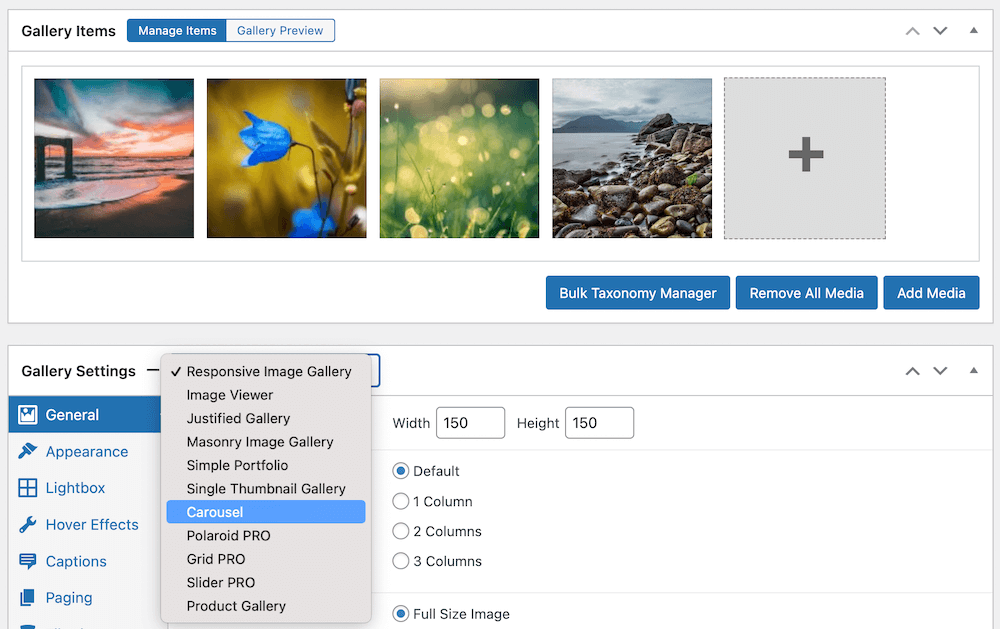 Essentially, using FooGallery can directly impact the SEO of photography websites, improving online performance. FooGallery's caption settings mean you can add and display metadata, ensuring your images are SEO-friendly.
One of the biggest problems facing photography websites is slow page load times because of the potential number and size of images. FooGallery eliminates this concern with features like lazy loading while taking Core Web Vitals into consideration.
Taking Your Photography SEO to the Next Level with FooGallery
Whether you're selling photos or trying to book clients, understanding the basics of SEO for your photography website is essential if you want it to succeed and move up in its Google ranking. This includes maintaining image quality and speed, optimizing alt tags and descriptions, using unique images, and creating SEO content for the entirety of your website.
But, as your site is going to be more image-heavy, you also need to remember the importance of photography-specific SEO tools. While FooGallery provides you with a way to display your images, it also helps with SEO behind the scenes.
FooGallery has a number of helpful SEO-specific features that will boost your photography SEO, including lazy loading, pagination, responsive layouts, and much more. This makes FooGallery a top choice for SEO-friendly photography sites and it can be easily integrated with other WordPress plugins, enhancing its functionality and making it a handy tool in a photographer's toolkit for improved SEO.
So, if you're serious about reaching your site's full potential, purchase FooGallery and experience the potential SEO benefits firsthand.