Photography isn't a small industry anymore. There are over 250,000 photography businesses in the US alone, which is a fair amount of competition to be up against! To stand out from the crowd and ensure you build a solid client base, everything about your photography business has to be up to scratch. 
That's where industry tools come in, ensuring that even one-person photography brands can perform the processes of a larger team and still have time to take those all-important pictures.
To get started, we've put together some of the top tools available for photography businesses. Let's dive in!
1. FooGallery for Websites
A photography business needs a website that shows off its skills. Your site needs to reflect your brand, be easy to navigate for exceptional user experience, and showcase your photography in its best light. That's where FooGallery comes in.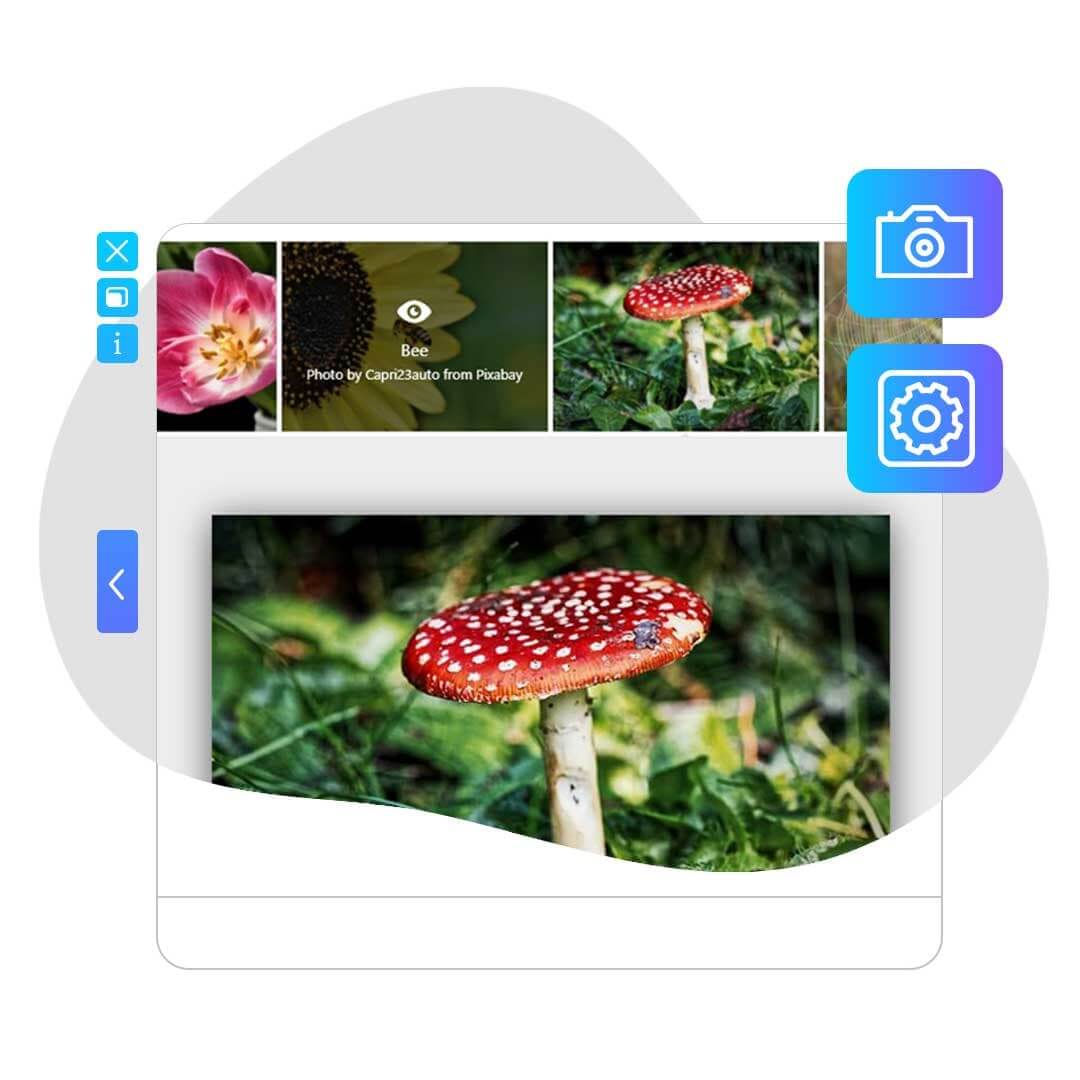 An easy-to-install WordPress gallery plugin, FooGallery allows you to make your images the main aspect of your site. Beautiful, customizable gallery layouts provide the ideal opportunity to show off your skills, while an SEO focus bumps you up the search results for better visibility. With drag-and-drop organization, it's never been easier to display your work the way you want to. 
2. SumUp Solo for Payments
Money management is a crucial part of any business but one you might not have thought about in much depth. With a SumUp Solo, though, you don't have to.

You no longer have to feel restricted or incur any delays when you're on shoot days with clients, SumUp Solo allows for a truly portable experience for photographers that are always on-the-go and the lightweight nature of this card reader avoids adding any unnecessary bulk to your essential travel kit.
This innovative card reader allows you to take contactless card payments and digital payments on phones (via Google Pay and Apple Pay). A perfect solution for any photographer who is often shooting outside and requires flexibility when taking payments. All your SumUp Solo will need is either Wi-Fi or a mobile network connection to accept payments from clients. 
It also gives you more control over your finances. Send digital receipts instantly, view reports of your finances, and manage invoices all via SumUp's innovative system.
You can even arrange remote payments by sending easy links, improving the customer experience of your clients and making financial management a breeze.
3. Pixifi for Lead Management
As a CRM, Pixifi has the perk of having been made by a photographer. With insight into industry needs and gaps in the market, it's a fantastic product that doesn't just say it'll make your working life easier, but actually does.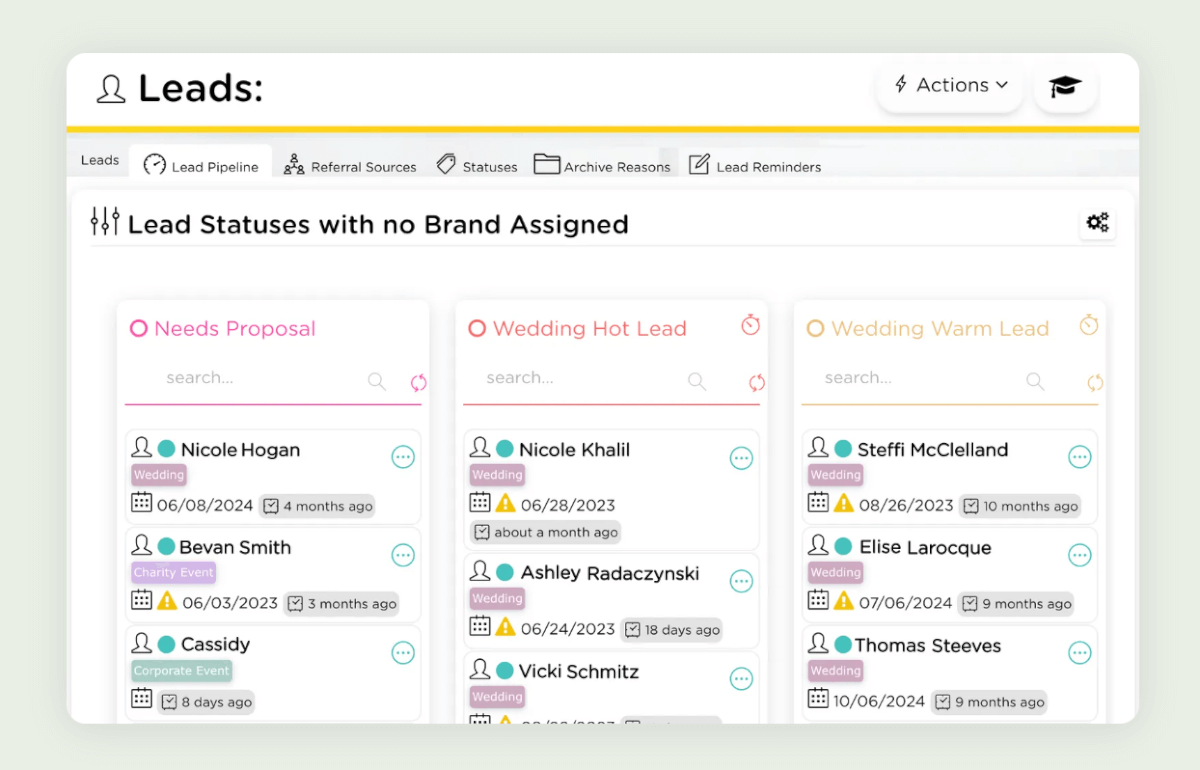 Pixifi works across devices, can be used alongside a vast list of other business tools (including Stripe, Dropbox, and Google Calendar), and includes a customizable dashboard so that you can get to your most used features at the click of a button.
It also incorporates a unique automated booking system, managing client bookings from start to finish without the need for your input. Customers can choose their dates, select from customizable options, pay, and sign contracts in one simple system. A built-in calendar makes sure you don't double-book yourself, and is completely brandable so that you can make the platform your own.
4. Quickbooks for Invoicing
Accounts aren't fun, but Quickbooks goes a long way to making managing your finances easier. It's handy for sorting your income and expenses that will grow as your photography business does.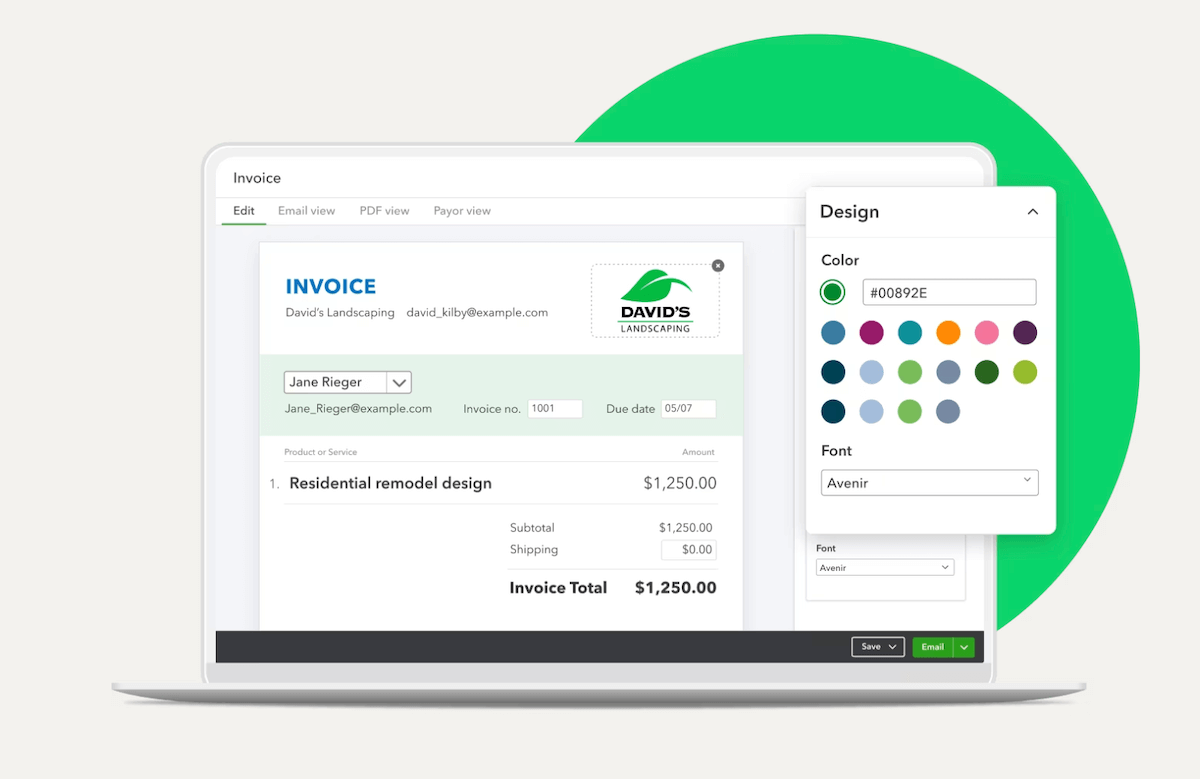 Easily invoice customers, pay contractors or staff, and implement time tracking for accurate payment.
One of the best things about Quickbooks is that it makes money management less overwhelming. It's simple but has everything you need and can be used across devices. Key features include:
Tracking income and expenses
Managing bills
Tax deduction help
Tax payment calculations
Advanced accounting technology
5. Táve for CRM
Táve is a CRM made for business owners who know what they want. Aimed at creative photographers, it's a powerful management solution that'll help you stay on top of everything in your business. 

Create tasks, contracts, and feedback forms, and set deadlines for yourself for an up-to-date to-do list.
Automatically generate quotes for bookings, track leads, nudge potential new clients, and collect invoices. Monitor conversions and sales, too, to constantly improve your marketing and grow your brand.
6. Pipedrive for Sales Pipeline
Increase your client base and stay on track with scaling your company using Pipedrive. For small businesses, this business tool is a sales game-changer.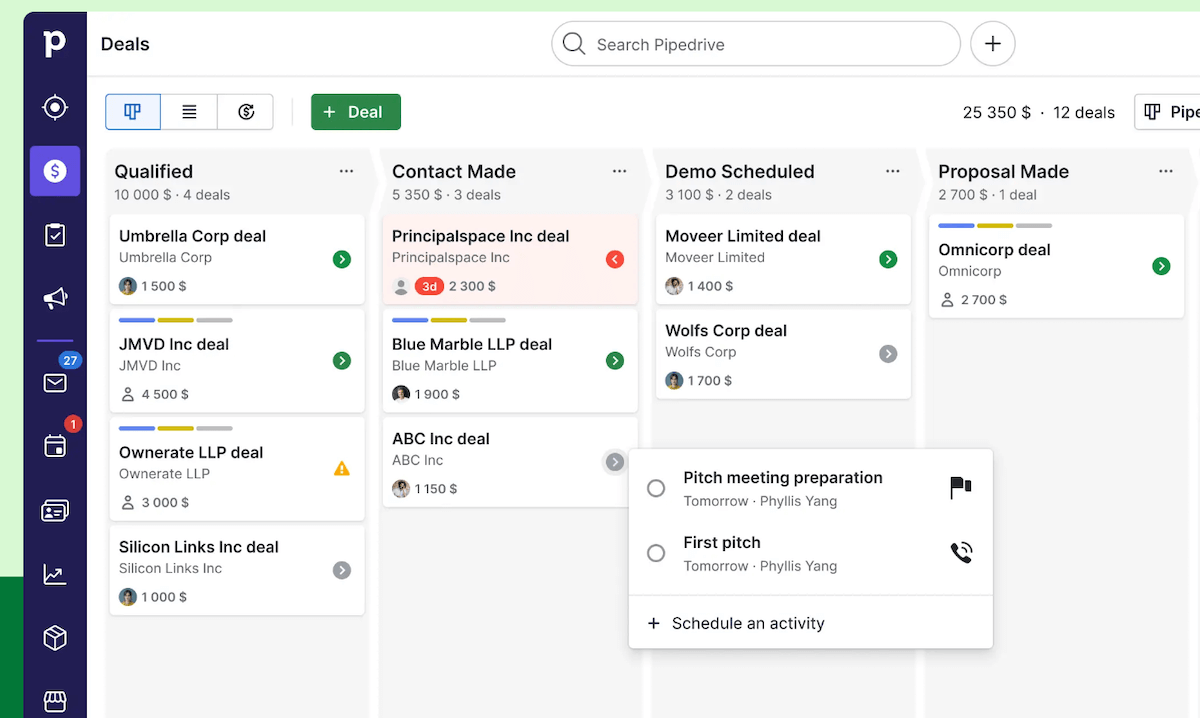 An intuitive, beautiful interface makes it a pleasure to explore and easy integration with third-party apps is always a perk. Manage your sales pipeline, monitor email marketing, and view cohesive sales and forecasting reports on one intuitive platform.
Designed by sales experts, you can be certain that Pipedrive has what you need to gain leads and convert browsers into bookers. If you often find yourself falling behind on the sales side of things, give this tool a try and get back on track.
7. Hootsuite for Social media
When it comes to photography businesses, social media is a must! In particular, image-based platforms – like Instagram and Pinterest – allow you to market your photography for free and reach a huge audience of potential customers. But, social media is tricky to get right. 
That's where Hootsuite can help, providing a social media management tool that makes it easy to gain an audience.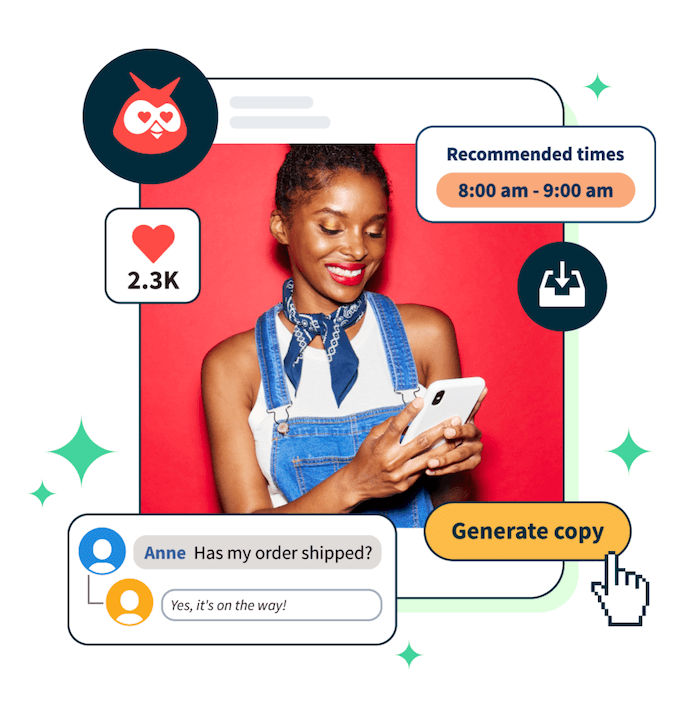 Manage multiple accounts from their easy-to-use dashboard that enables content curation and post-scheduling. Monitor your photography brand's social media progress and use professional analytics to improve your marketing, too.
Security features ensure you remain compliant, which is increasingly useful as social media gains stricter regulations.
8. Spike for Email Management
If you send a lot of emails, Spike could help you save time and communicate in an easier, more natural way.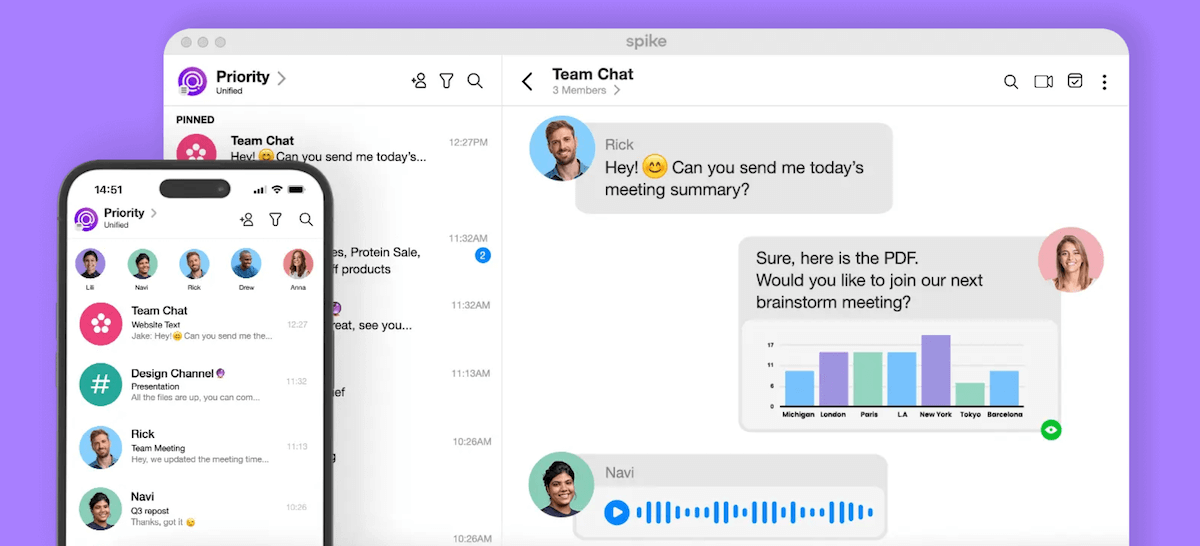 Following the examples of instant messenger platforms, like WhatsApp and Facebook Messenger, Spike transforms your email threads into easy-to-view messages.
Not unlike texts, you can type and send emails in an instant and scroll back through messages for quick referencing. Once you start using it, you'll wonder how your business ever did without it!
Final Words
Creating a photography business isn't always a simple challenge, but once it gets going it's well worth the effort! Hopefully, these tools have given you a few ideas for how to elevate your brand, taking your business management and marketing to the next level.