FooGallery – The #1 Gallery for developers, freelancers & website owners
FooGallery allows you to create an amazing simple portfolio gallery from your media library in less than a minute.
Images courtesy of Pixabay
The simple portfolio template gives you a clean, simple and effective gallery. It's a great option for staff listings, About Us pages or product displays. The gallery provides space below the images for the Caption and Description, so it is recommended to add these to your images.
Simple Portfolio Variation
The Simple Portfolio can also be tweaked to create quite a different feel from the traditional portfolio gallery. Just take a look at the above gallery. With it's clean, fresh style, this simple portfolio layout is bound to make an impact.
In this gallery, the thumbnails don't have a border and the corners for the images have been rounded. The theme has also been set to Transparent. Here's a quick look at the Appearance settings we used: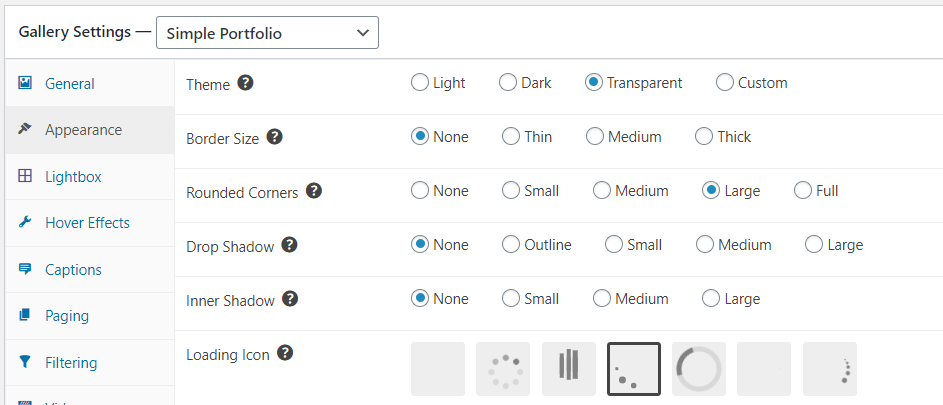 These Appearance settings will give you the rounded thumbnails with the caption below. If you want to replicate these hover effects, select Light as your theme and Zoomed as your Scaling Effect.
The simple portfolio template is included in FooGallery Free. You can find more info about this gallery layout in this article.
Want to see more demos? Click here.