WordPress is one of the most popular choices of CMS for content marketing, in no small part due to its fantastic functionality. The countless WordPress-compatible plugins and templates on the market empower content marketers and web designers to create a near infinite range of user experiences, and frame blog posts, infographics, and other forms of content in creative and exciting ways.
If you're about to migrate your content to WordPress, or you've been on it for a while and want to optimize your content marketing workflow, then making sure you're equipped with all the right plugins is essential.
In this post, we'll run through 8 of our favorite WordPress plugins for content marketing to help you optimize your site for user experience and all-around marketing success.
Yoast SEO
One of the most famous and widely-used WordPress plugins for modern marketers, Yoast SEO simplifies the process of keyword-optimizing your content, following best practices when using headings, and other steps necessary for making your content as search-engine friendly as possible.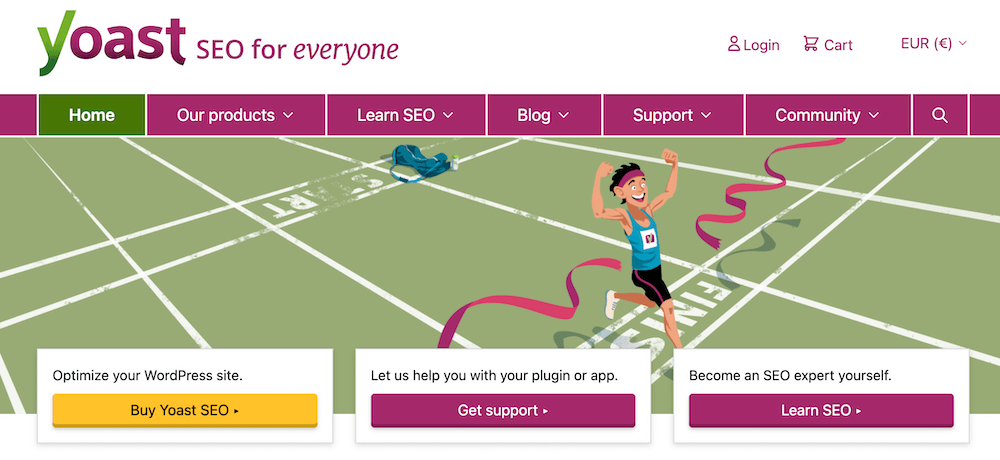 Available as both a free and premium version, Yoast SEO has features that allow you to track keyword density and prior keyword use, and get an at-a-glance view of how SEO-friendly your title tag, meta description, and other elements are. Though it may not give you all the details you'd need to make sure a page or site is as optimized as it can be, this plugin will give you a great starting point when you're first drafting your content.
MonsterInsights
We all know how important measuring and reporting is to ensure that your content is constantly being improved, and there's a wide range of WordPress analytics plugins that will help you do just that!
MonsterInsights is a Google Analytics-compatible plugin that will give you a detailed view of your traffic, the performance of various pieces of content, the profit attributable to each page on your site, referral sources, and many other metrics.
Their default dashboards and reports are exceedingly user-friendly and offer you a range of insights that GA doesn't track by default, such as traffic by keyword, which site files are being downloaded the most, and interaction with affiliate links and content, making it especially useful for more junior members of your marketing team who aren't as well-versed in Google Analytics as veterans.
FooGallery
Sprawling, text-heavy blog posts aren't going to do anything but make your content seem outdated. Having compelling visuals and aesthetically pleasing graphics to break up and support your text is hugely important if you want your content to be competitive in the modern content marketing arena. As leading performance marketing agency KAU Media Group says, "By incorporating material like videos and infographics (a visual display of information or data) you are cementing your words and increasing the chance to engage potential customers."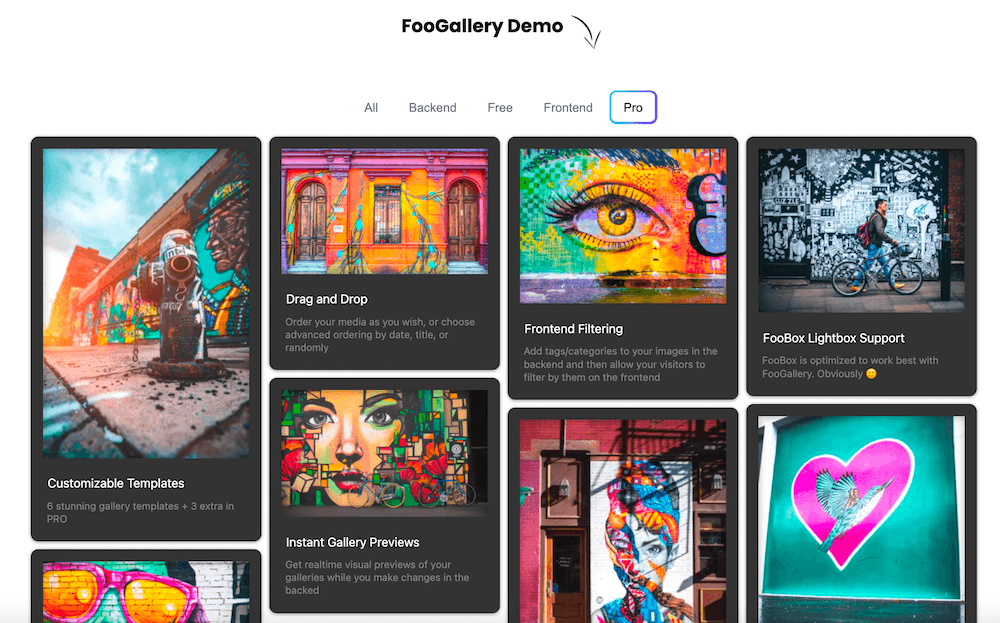 Our own FooGallery provides all the features you need to build and organize unique photo and media galleries for your site, making it a great tool for any content team that's involved in curating portfolios, showcasing graphic design projects, or simply spicing up blog posts with some engaging visual content.
Oasis Workflow
It's fairly common for a start-up to get off the ground using vaguely-defined processes that simply work for their handful of permanent employees. However, workflow management can quickly become a real challenge when the business starts gaining traction and the workforce expands.
If you need to reassess your content workflows, then the Oasis Workflow plugin can be a huge help in this area! It has features and templates that will allow you to set customized statuses for content projects and tasks, assign amends and proofreads to specific users, and maintain a content calendar that's accessible to everyone who needs it. For any company managing a multi-author blog, this plugin can be an absolute godsend
Just Writing
Many content marketers love finding hot topics and planning new campaigns, but when it comes to actually sitting down and writing content, they find the standard WordPress interface to be a little busy, distracting, or otherwise unsatisfying.
If this sounds familiar, then the Just Writing plugin may be the perfect tool to help you stay productive when creating written content. This plugin will add a "Writing Mode" button to the standard WordPress editor, and instantly strip the standard interface down to a distraction-free view. There are also options that will allow you to edit background colors, fonts, and separators to work according to your own tastes.
W3 Total Cache
Site speed has been a Google ranking factor for some time now, and that aside, it's a hugely important thing to consider when you're looking to create a pleasing UX for modern customers.
According to leading CRM provider Hubspot, the average web user's attention span has now shrunk to 8.5 seconds, which is less than that of a goldfish! With this in mind, making sure your content loads promptly is essential to maintain healthy traffic and conversion rates, and to minimize the high bounce rates that can be caused by slow-loading pages.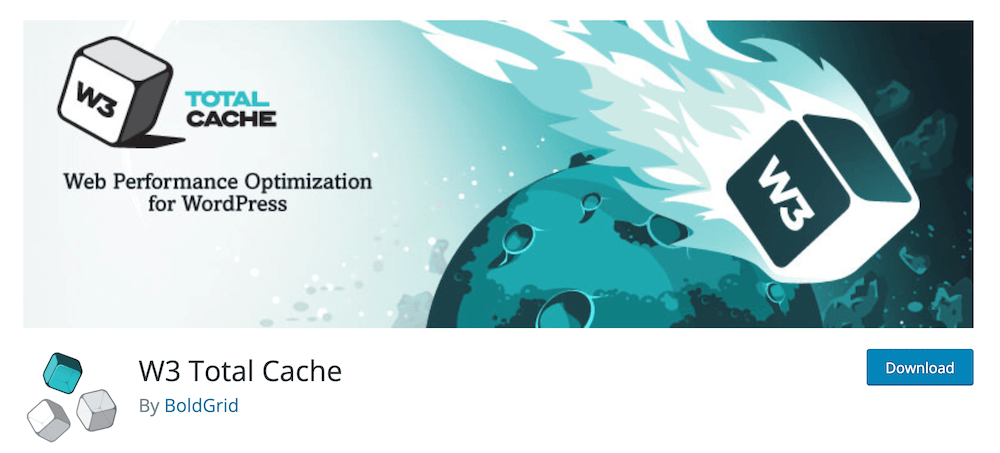 W3 Total Cache leverages CDN (Content Delivery Network) integration to decrease website load times and deliver an all-around better user experience, improving your site's equity both in the eyes of your audience and of Google's crawlers.
MobiLook
In the same vein as loading speeds, mobile-friendliness is also a hugely important factor in the quality of the user experience your site will offer visitors, and your potential to rank on Google. Mobile devices accounted for 54.4%of global website traffic towards the end of 2021, and if you're not giving all those users a positive experience when they reach your site, then your content is going to flounder in obscurity.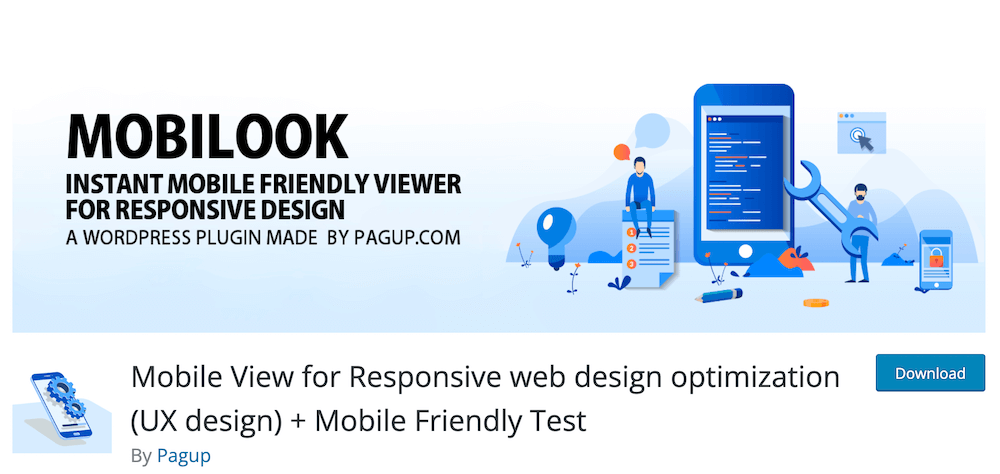 MobiLook allows you to instantly check the mobile-responsiveness of your pages, articles, or even products. The plugin shows you a rendering of the content on mobile, meaning you don't need to do an additional check to see whether it is responsive or mobile-friendly.
Easy Social Sharing Buttons
These days, many people rely on their favorite social media platforms to curate the kind of content they're interested in, meaning that content creation and on-page SEO is only half the battle. Once you've promoted your content yourself, you need to make it as easy as possible for your visitors to share it, helping to spread your content around the online spaces where your target audience hangs out.
Easy Social Share Buttons will automatically add sharing buttons for Twitter, Facebook, LinkedIn, Reddit, and other networks to all your posts, making it easy for visitors to give your blog a shout-out on some of the world's most popular social platforms. It also allows you to customize the buttons and re-order them, opening up some great possibilities for A/B testing and tailoring your site experience to the way your audience behaves on social media.
Final Thoughts…
We hope this round-up of these favorite plugins has helped you as you search for new ways to make your WordPress content marketing as easy and effective as it can be! Bear in mind that this is just a start, and the internet is brimming with plugins that could make your content marketing easier. Do your own research, trial new plugins often, and soon you'll be on your way to a WordPress setup that's perfect for your unique goals and workflows.
About the Author: Tim Green is passionate about cyber security and digital marketing. He frequently contributes to industry publications to share and expand his knowledge and skillset. Connect with Tim on LinkedIn.