Until around 2002, free shipping was relatively unheard of. Then Amazon introduced Free Super Saver Shipping for orders above $99, eventually dropping the threshold to $25. Today, free shipping is ubiquitous in ecommerce and most consumers have come to expect it. But there are ways to implement it responsibly on your ecommerce site – and ways not to.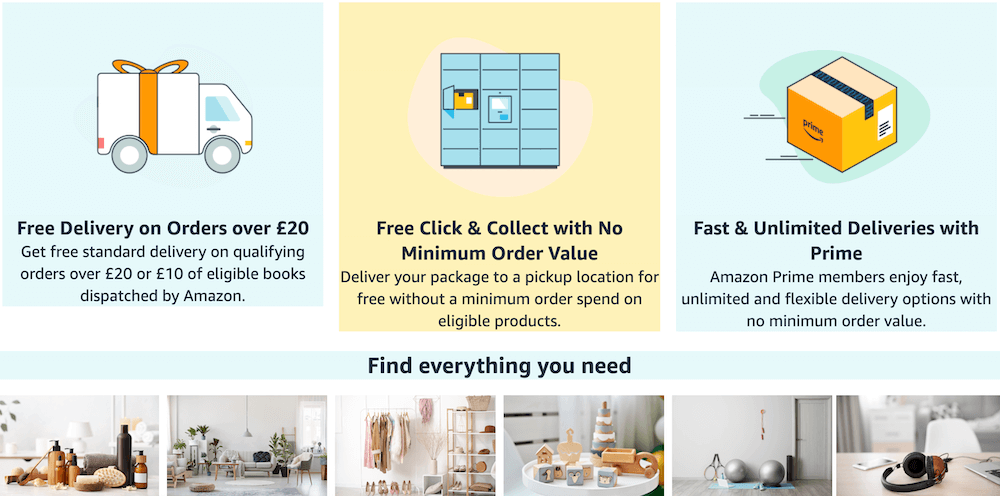 What Is Free Shipping?
The term is self-explanatory; free shipping means that customers pay only for the products they order, not for the delivery of those products. There are several benefits to offering free shipping:
It's an effective way to reward customers and build customer loyalty – 85% of surveyed U.S. internet users say free shipping is the most important aspect of their shopping experience.
It can give you the edge over competitors if they don't offer free shipping.
It can prevent cart abandonment – 47% of shoppers say they would abandon a purchase, if they got to checkout and found out free shipping wasn't included.
It's a great way to clear stock faster.
Free shipping can be structured in a variety of ways. For example, it might be something you offer only to first-time customers, as a welcome gift. It may be time-limited, stimulating purchases based on FOMO. Some ecommerce sites bundle products together in sets that qualify for free shipping. Free shipping might be limited to specific locations or regions, for example only within the U.K. Some e-retailers simply bake it into their product pricing, adding an extra 10 – 15% to product prices without consumers noticing (hopefully). However, one of the most popular forms it takes, and one that is easy to implement, is the Amazon model of free shipping based on minimum spend.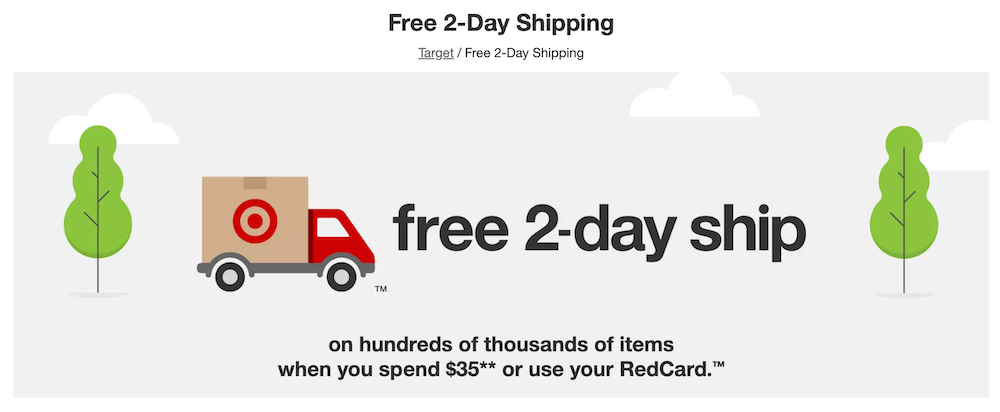 Why Implement Free Shipping Based On Minimum Spend?
The minimum spend model is highly effective because it gamifies the purchasing journey, placing a quest in front of customers, which feels like a reward or achievement once they fulfil it. A number of surveys have shown that online consumers are very receptive to minimum spend:
Based on such statistics, it seems clear that offering free shipping to customers is a good idea – and it is. You just need to be strategic about it.
Effective Management Of Minimum Spend Free Shipping

The most important factor to consider is how free shipping might impact your bottom line. You want it to increase revenue, if possible, and certainly not decrease it. If most of your products have a high profit margin, you should be fine – and an increase in the number of products sold can often balance out the decrease in profit per product sold.
If you're unsure what to expect, it may be a good idea to run free shipping for a limited time only, for example around a special occasion like Christmas, Valentine's Day or Black Friday. You could run the free shipping for a calendar month at a specific minimum spend, then assess how it affected both sales and revenue. Based on the figures, you might decide to increase or decrease the spend threshold going forward.
Don't set the bar too high. If the minimum spend you set is too high, customers might view it as too much of an outlay. As a rule of thumb, your free shipping spend threshold should be around 30% higher than the average customer order. If you want to get really specific, this article contains a mathematical formula for calculating the appropriate minimum spend threshold.
Look at how much competing ecommerce stores similar to yours are asking consumers to spend before qualifying. If you can match their threshold, great. If you feel you can afford to offer a lower threshold, even better. You would be able to use that fact as a strong pull for online shoppers, in your marketing efforts.
Depending on how frank and open the relationship is, between you and your customers, you could ask them how much they would be willing to pay, in order to qualify for free shipping. If your e-commerce site is built with WordPress, there are some great plugins, like this WordPress Survey Plugin, that enable you to run quick and easy surveys, giving you deeper customer insights. 
Launch Free Shipping Today With FooBar
If you haven't yet come across our WordPress plugin, FooBar, it provides the functionality to add eye-catching notification bars to an ecommerce site, to ensure that visitors don't miss important updates about cookies, new products, sales and promotions – and free shipping.
A notification bar is a web page element that carries a message for website visitors, usually sitting at the bottom, side or top of the page. It's an independent page element, in that it can stay where it is even if you scroll up or down the page. While being effective in engaging site visitors' attention, it isn't disruptive like pop-ups are, which suddenly appear onscreen and prevent you from browsing further, until you interact with them.
We recently added a free shipping mode to FooBar Pro that lets you offer free shipping based on minimum spend, through dynamic content: first, it informs website visitors about the minimum spend threshold for free shipping. Then, as they add items to their cart, it visually tracks their spend. Once they reach the spend threshold, it cheerfully informs them and invites them to go to checkout.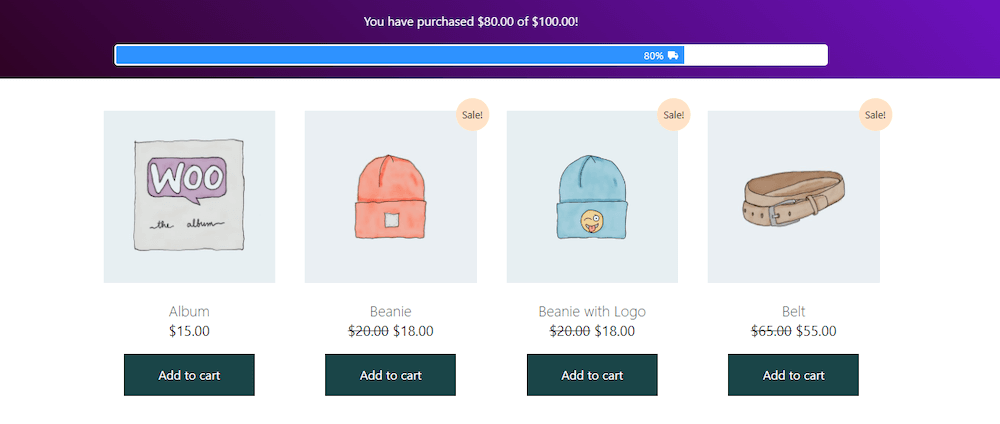 The free shipping functionality fully integrates with WooCommerce, the most popular ecommerce plugin for WordPress ecommerce sites. See how it looks and works in this article, or go straight to our online store to view FooBar Pro's full features. If you decide to install it to your ecommerce site, or already have it installed, you can follow the instructions in this article to activate free shipping using FooBar PRO and WooCommerce.