WFH, or Working From Home, is now something we are all getting to grips with. This might sound appealing to some of us – fewer distractions, no commuting, and you can wear your pajamas all day if you really want. But it comes with some unique difficulties. Especially, if you're a parent.
Skip ahead to our resources:
The advantage of living in these times, is that we have the ability to work and communicate from home. If you have the internet and a computer, you essentially have everything you need to conduct business as usual. But for one thing, you need the right tools to do this. And for another, you have to deal with the challenges that come with your new workplace (like children, or just convincing yourself to get up in the morning).
So we've put together a comprehensive list of resources, tips and strategies to help you through this time. At FooPlugins, we have a remote team, so some of these tips are based on experience. But we've also found plenty of other useful ideas and tools that could help you out.
We'll be updating the list with any new ideas, tips or tools that we come across, so if you know of a resource that we haven't mentioned, please add it in the comments below.
Tips and Strategies for WFH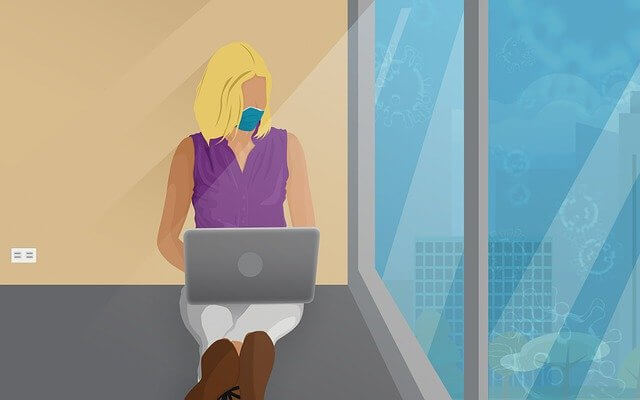 You can have all the tools and resources in place, and still struggle to get this right. Working from home requires a skillset that takes time to develop and a good dose of strategic planning. Having done this for a while, we know how difficult it can be. Here are a few things we've learnt along the way.
You need some serious skills, and you need to start working on them now! Time management is critical (see our tools section for help on this one). You'll also need self-discipline. Your boss won't be looking over your shoulder, but you still need to get the job done.
There are some strategies you can use to help build these skills:
Set up a practical schedule, and stick to it as much as possible. Importantly, try to start work, and stop work, on time. This will help you establish a good routine.
Factor in breaks. You can try one of the apps suggested below, or just get up from your PC and take a break from the screen. Take a lunch break – this will give you a chance to refuel physically and mentally.
Speaking of food, try to follow a balanced, healthy diet. This is especially true if you have kids at home – make sure they know upfront what they can eat at snack time to avoid the inevitable "Can I have chocolate?" or "What about chips?" requests.
Connect with others outside of your work responsibilities. Being social is important for our mental health, so have a video call with friends or chat to colleagues about how they're finding WFH.
Create a work space, preferably away from your living or sleeping space. Make sure you have everything you need in this space, limit your distractions and make it comfortable.
Be Flexible
Once you've set up a good routine, you'll find it easier to stick to it, and to get the job done. But as much as you limit distractions and have a routine, there will be the inevitable interruptions. Especially with children in the house. So it's also important to be flexible.
Create a good work-life balance. Take time for your children, as their schedule has probably also changed.
Take time to stay healthy. Go for walks outside if you can, or find time to exercise inside.
If you do have children at home with you, set up a schedule for them as well. this gives them something to do (instead of asking you to keep them entertained). It also establishes structure and gives them a sense of routine, even if they don't always stick to it.
With your plan in place, you're almost ready to start successfully working from home. But first, you might need a few tools, or some ideas for WFH parenting.
WFH Tools: Resources for Working at Home
Staying on top of projects, daily tasks and how the team is getting along can be complicated when you're all in different locations. Below are some handy apps, plugins and other tools that can help you get through the work day.
WFH Communication Tools
Effective communication is a cornerstone of any business, both within the business and with clients. Here are some useful ways to stay in touch.
WFH Video Calling Tools
The above platforms also offer video calls for the most part, but there are some other more dedicated video services that you can also use.
Zoom: video calls, voice calls and screen shares are all available on Zoom. We use Zoom for our team meetings, so we can definitely recommend it.
Google Hangouts: add Google Hangouts to your browser and enjoy video calls, chats and more.
Join.me: join or host a meeting, and add a personalized experience.
Encrypt.me: if you're concerned about online privacy during chats or video calls, you can try a service that encrypts your data, like this one.
WFH Project Management Tools
Another tough task for WFH teams is making sure everyone knows what needs to happen, when it needs to happen, and who is responsible for making it happen. These can help:
WFH Collaboration and Storage Tools
Need a place to store your documents, or a way to share files easily? Here are some solutions.
WFH Time Management Tools
You can get a bunch of tools to improve your communication and workflow, but they won't help if you can't keep track of your time. Try one of these time management tools:
WFH Todo Lists and Note Tools
WFH isn't always about talking or sharing with others. Sometimes you just need to keep track of your work or your team's progress. There are some list and note tools that can help.
WFH Fitness And Mindfulness Tools
With the added pressure of WFH, it helps to take a break. You might want to meditate, fit in some fitness, or just get into a different space. Here are some suggestions for you:
A quick note on exercise: taking a break is important, and staying fit is equally so. But strenuous exercise could do more harm than good. This article on Medium takes a closer look at getting the right (and the right amount) of exercise.
Additional Resources
Fyle is an expense management software helps streamline the reporting process and facilitates seamless collaboration between finance teams and employees. It helps to eliminate gaps in the process, caused by remote work, as all stakeholders are made more aware of the ins and outs of the reimbursement process.
WFH Parents: Resources for Moms, Dads and Children
Business is hardly ever 'as usual' when you have children to keep entertained. Even if they have homework to do, or planned activities to keep them busy, they still need attention, guidance and quality family time.
Below are a few online resources where you can find learning games, worksheets and other child-friendly activities, as well as some ideas for family fun.
WFH Online Home Learning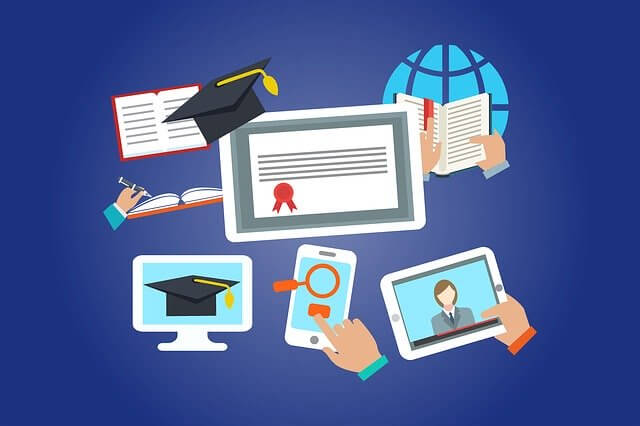 Learning at home can be plenty of fun with the right resources. Here's a list of sites that will get children learning while having fun.
WFH Home Entertainment
TV Streaming is also a good idea for on-hand entertainment. There are lots of educational and family shows available on these platforms:
YouTube is a great resource for home learning and entertainment. You may want to monitor what your children watch or search for, though. YouTube can be an effective way to teach children about some difficult subjects. The Coronavirus is a good example of this, as children may not understand what it is, or why they can't go to school. This video explains it all in a way that children can understand.
Audible lets you stream stories on your desktop, laptop, phone or PC. Choose from a collection of titles in over 6 languages.
WFH Family Downtime
Board games are a good way for everyone to relieve some stress and boredom. They can also be amazing teaching tools (without children even realizing it).
You can have play quick games, like UNO or Sushi Go, during the day, or try your hand at longer campaign games like Risk in the evening. Personally, we love games like Ticket to Ride, Splendor and Forbidden Island.
Art is a great activity for children, and you can take a break and join in the fun too. Here are few sites with some amazing ideas for getting creative:
Art for Kids Hub: How-to videos for all ages and plenty of different types of art.
The Artful Parent: A creative blog with some inspiring ideas.
Tate Kids: Children can be inspired by art, play games, take quizzes, explore the works of famous artists and get creative with their own artistic projects.
Another way to pass the time, while teaching your children some useful life lessons, is to indulge in a bit of baking. There are tons of kid-friendly recipes online; just search for what you want to bake. Or try some of the recipes on Highlights Kids.
Virtual Family Vacations
As much as we all want (and need) a vacation, this just isn't possible right now. The solution? Take a virtual vacation. Here are some ways to do just this.
Virtual Summer Camps is a new venture designed to support students and parents during the summer months. Each half-day summer camp is one week long, with enrichment-based classes in subjects like foreign languages, chess, theater, coding, Minecraft, how to be a detective, photography, and more. These live, interactive classes are taught by expert instructors vetted through Varsity Tutors' platform. The camps are free, and they're open to children 5-18 years old from June to August.
COVID-19 Resources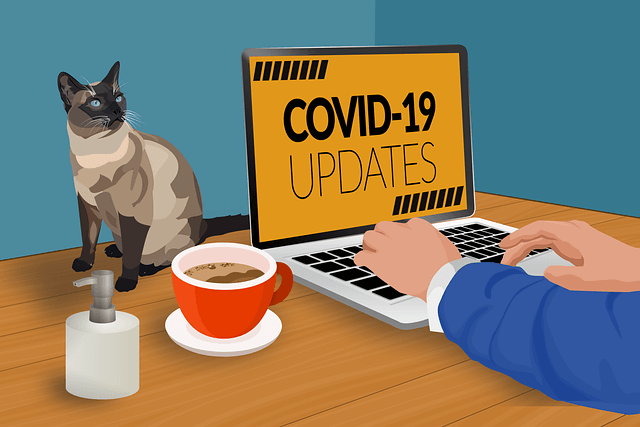 To stay up to date with the Coronavirus, or for advice, travel tips and answers to common questions, take a look at what the World Health Organization has to say. There is also a free API for data on the Coronavirus.
Google has also put together a selection of useful resources, from learning at home and coping mechanisms, to cooking and working out.
Syed Balkhi from WPBeginner has put together a great roundup for small businesses on how to get started using WordPress.
Digital Trends has put together this handy resource on working from home. It includes recommendations for home office equipment, apps that can help and a whole lot more.
Share Your WFH Resources
Do you have any more tips, strategies or tools? Please share in the comments below.