Want to increase conversions on your WordPress website? Then you need to improve the way you display call to actions (CTAs).
Call to actions are an important part of any website but are especially useful for an eCommerce website. They help you to communicate important information to site visitors and to improve sales. They can prompt different actions, like getting visitors to sign up for your newsletter, take up special offers, or review your cookie policy.
In this article, we look at the top 7 CTA plugins for WordPress and WooCommerce. Because there are so many different kinds of CTAs, each plugin in our list is slightly different. We'll talk about them in depth, so you can decide which one will fit your needs best.
Why Do You Need a Call-to-Action Plugin for Your WordPress Website?
CTAs help visitors understand and navigate your website better, giving them shortcuts to need-to-know information, special offers, new products, and more. On average, people stay on a website for less than 15 seconds, making it essential to direct them with highly visible digital signposts.
By default, WordPress offers limited options for creating CTAs. These are largely dependent on the WordPress theme you use for your site and the blocks it offers:
Most themes will let you create CTA buttons, to a degree. You'll be able to add your own text and will have limited styling options. For example, you might be able to change the color and possibly choose between round or square styles.
Placement options for buttons will be fairly limited. You'll be able to add them into pages and blog posts, and sometimes in headers and footers.
Some WordPress themes have their own block patterns and these can include CTAs. For example, you might have a mailing list block designed to encourage visitors to sign up for your newsletter, However, the number of CTA block patterns you'll get is likely to be limited and, once again, you'll only be able to include these in your page or post content.
You will have the option to use anchor text to link to important pages of your site, but this is fairly subtle and largely ineffective for eCommerce purposes.
If you stick to the default options you get with your WordPress theme, you're going to have a small range of CTA options to choose from and not much choice by way of customization – and this will make it harder to drive your visitors to their next action. They might miss your CTAs completely and not know that there's any action to take.
For example, let's say you launch a sale in your WooCommerce store or launch a new product you want to highlight. You might create a small button on your homepage that points visitors there, but it's not likely to be effective. If a CTA isn't the first thing that users see when they visit your online store, then you may have already lost them!
Similarly, let's say you have a newsletter as email marketing is an important business driver for you. You may be able to create a basic form inviting people to sign up, but it's unlikely to be enticing enough to get results.
CTA plugins can improve the basic WordPress functionality by capturing your audience's attention through attractive templates with customizable buttons, colors, text, and effects. There are many types of CTA plugins and, depending on the one you pick, you may be able to create notification bars, pop-ups, landing pages, or other elements.
You may also be able to create personalized CTAs, which respond to visitors' actions on your site, like welcoming them when they first visit, or making them a special offer if they move to exit your product pages. Research from HubSpot shows that personalized CTAs perform more than 200% better than non-personalized CTAs.
Now, let's look at the 7 best WordPress CTA plugins and the differences in how they work.
The Top 7 Call-to-Action Plugins for WordPress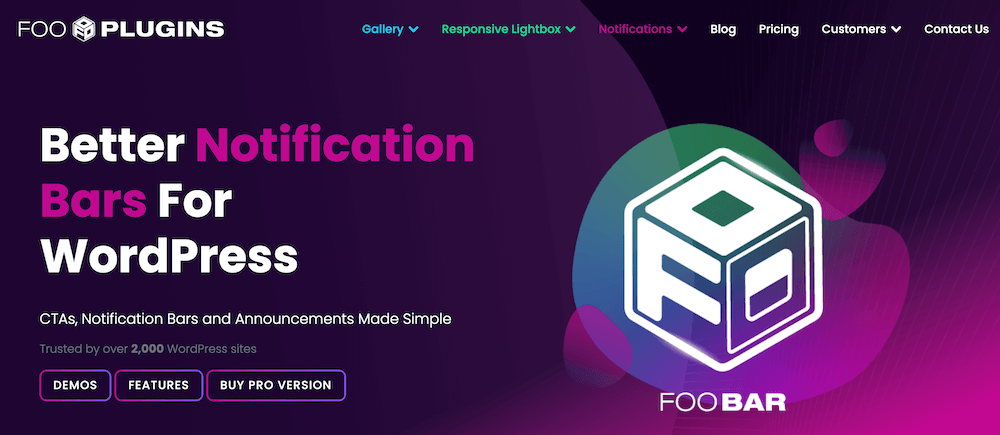 FooBar is a popular notification bar plugin. A notification bar might also be called an announcement bar, hello bar, welcome bar, banner bar, floating bar, sticky bar, ribbon or bar. It's a thin band, often site-wide, carrying a message or CTA. It often sits at the top, bottom or side of the page. Usually, it will be sticky, meaning it stays in place even when visitors scroll up or down the page, which keeps it in their frame of view.
We are particularly fond of using notification bars for CTAs, because they are hard to ignore but don't disrupt your site visitors' browsing experience, unlike pop ups. FooBar is frequently updated and lets you create stylish, modern-looking CTA notification bars to enhance your website. Here are some demos of FooBar notification bars.
Here's an example of a simple CTA notification bar:
There is a free version of FooBar, as well as a pro version, which is extremely affordable at just $39.99 per year.
The free version comes with three standard layouts, one of which is a call-to-action bar that lets you add text and a button. This is perfect for creating basic CTAs. However, FooBar Pro includes other templates that would enable more exciting CTAs, including templates for a countdown bar (like the example below), sign-up bar and click-to-tweet bar. These three layouts will be highly effective if you want to put more urgency behind sales, grow your mailing list or build your social media presence.
Countdown timers are particularly effective in driving sales, so if you're an eCommerce site owner, you'll be using the countdown template a lot! Another CTA you can create is for free shipping, another strong sales driver for any ecommerce business. FooBar Pro comes with a dedicated WooCommerce free shipping bar template.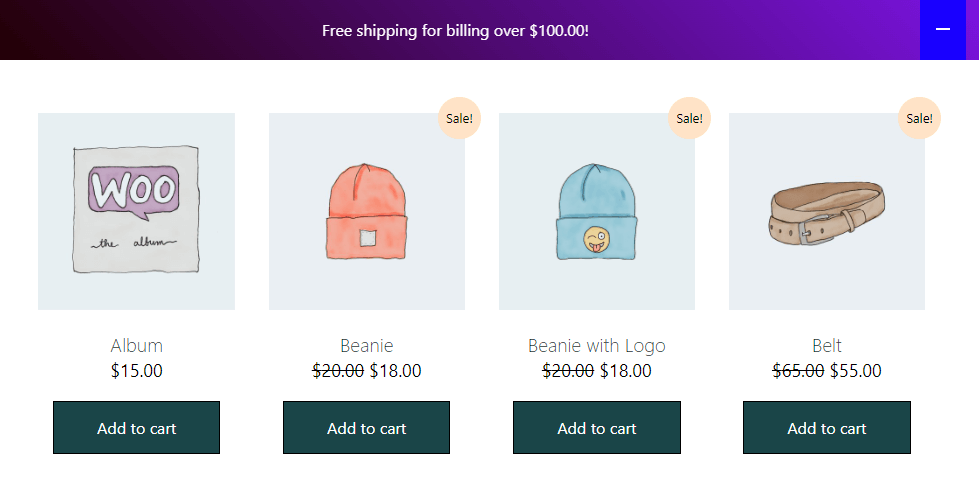 FooBar Pro gives you a lot of notification bar positions to choose from. You get up to 12 positions and can display CTAs as top bars, bottom bars, inline bars or even full-screen sidebars. You get a huge range of customization add-ons too, like special effects that make your notifications more eye-catching, transition effects and colorful icons. With these customizations, you can personalize your CTAs with specific icons (like a shopping cart, price tags or megaphone) and use gradient colors to make your bar stand out on your site.

Adjustable triggers determine when your CTAs should appear on your page (right away, after a short delay, etc.) You also have full visibility control, meaning you can decide which CTAs appear on which pages, and can schedule them accordingly. For example, you might want a countdown timer CTA to appear on all of your product pages as well as your homepage.
As far as notification bars go, FooBar PRO gives you a really full tool kit.

Convert Pro is a powerful and customizable CTA plugin with a simple drag and drop editor and a large host of templates to choose from. If you're interested in adding pop-ups to your website rather than notification bars, then this is the plugin you want. You can go as big as you want with popups, even full screen!
However, while some businesses undoubtedly see success with pop-ups, there is also research that advises caution. For example, in a 2016 study, pop-ups were found to be the most annoying type of website ad.
Fortunately Convert Pro offers a few options besides pop-ups. You can also create info bars or slide-in bars, although the available templates for these are limited. You can create contact forms or feedback forms to collect customer queries and suggestions quickly, or widen your product visibility with social share buttons. You can also create yes/no forms as well as after post/inline CTA's.
With the plugin's split/AB testing functionality, you can really experiment with your CTAs and find out what your site visitors respond to best.
Given its 30+ mailer integrations Convert Pro is a good choice if your priority is to grow your mailing list – and you feel confident about using popup CTAs – although its pricing is quite expensive, starting at $87 per year.

Hello Bar is a powerful CTA plugin that lets you create a number of different elements: notification bars (header or footer), modal popups, floating alerts, sliders or full screen page takeovers.
It comes with lots of templates, making it very easy to choose a design style that suits your website – or you can use the Design Assistant to automatically match colors, fonts and styles to your site.
You can set your CTA targeting to target visitors by location, the source they came from (e.g., social media or email) and more, meaning you can create personalized CTAs, which as we have mentioned prove very effective for conversions.
You can run A/B tests, pull analytics and compile reports, in order to constantly assess and improve on the success of your CTA activity.
While it's certainly impressive, Hello Bar is pricey and probably more suitable for big businesses, rather than small to medium-sized ecommerce stores. It does have a free plan (that lets you create just one popup) but the other plans are rather expensive. Note that all of the plans are capped at a certain number of views, which means that should you see a big spike in traffic, it could interrupt your CTAs and you'll need to move up to a more expensive plan.
This plugin lets you create notification bars, like FooBar, and it makes the list because it comes with a lot of useful features. For example, it gives you unlimited color customization and lets you set the close options for your notifications – hide, toggle, or "no" (for offers requiring a click-through or a no response).
You can set your notification bars' positioning – fixed or absolute. You can also set notification bar priority, if you have multiple notifications active at the same time, so that the most important one runs first. Besides standard notification bars, you can create sliders, too.
The main templates you'd use from WP are the basic text and button/link layout; the layout for sharing content (e.g., blog posts); the newsletter sign-up CTA; the ("follow us on") social media layout, the search box layout and the countdown timer.
WP is easy to use – you can add custom HTML to your notifications, or use shortcodes to add buttons, forms, and more.
Ultimately, this is a good solution for all CTA uses including prompting email sign-ups, social media shares, or sales, via countdown timers – but it lacks some of the eye-catching design features that FooBar's similarly priced pro plan offers. Here you can see some of the WP demos, which have a fairly simplistic look and feel.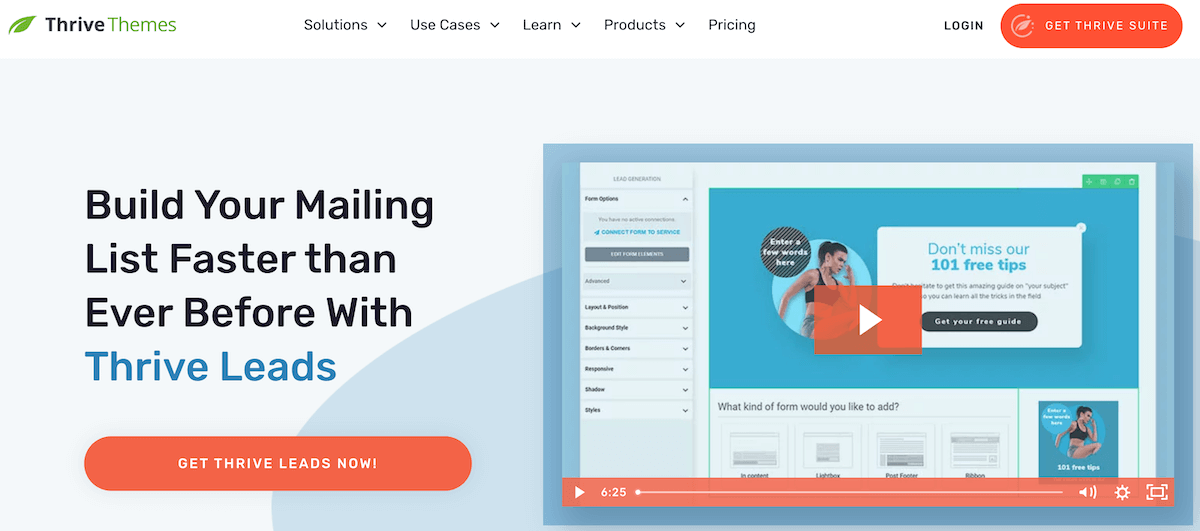 This is an excellent plugin if your main goal is to drive email opt-in. Thrive Leads suggests that "For most online businesses a mailing list is by far the most powerful source of profit". If you believe that to be true, then you will welcome the powerful functionality of Thrive Leads, the all-in-one list building plugin:
Run mailing list sign-up CTAs via a popup lightbox, slide-in form, in-content form,
widget sidebar, two-step opt-in click or ribbon (notification bar).
Compatible with all major email marketing services including MailChimp and Campaign Monitor.
Customize text and colors with the Visual Editor and add imagery.
Set when CTAs should appear by selecting a time-based trigger, scroll-depth trigger or exit intent trigger.
A/B test between different designs of the same CTA type and even between different types of CTAs (Thrive Leads probably has the most advanced A/B testing functionality of any WordPress plugin). This used to be difficult and costly.
Any drawbacks? As mentioned, Thrive Leads is engineered specifically to build a website's mailing list, fast, so it depends how highly you prioritize that goal. It's also geared more towards popups than non-disruptive notifications, so consider your view on popups.
You could find yourself a bit limited, if you want to use CTAs for other purposes besides your email list. You could solve this by opting for the more powerful Thrive Suite plan, which offers Thrive Leads plus several other advanced tools like Thrive Ultimatum, for building countdown timers, or the functionality to gamify visitor engagement. With its extensive marketing tools, it's good value for money for agencies and bigger ecommerce stores, but rather expensive for an individual WordPress user, at $299 per year (discount price at time of writing).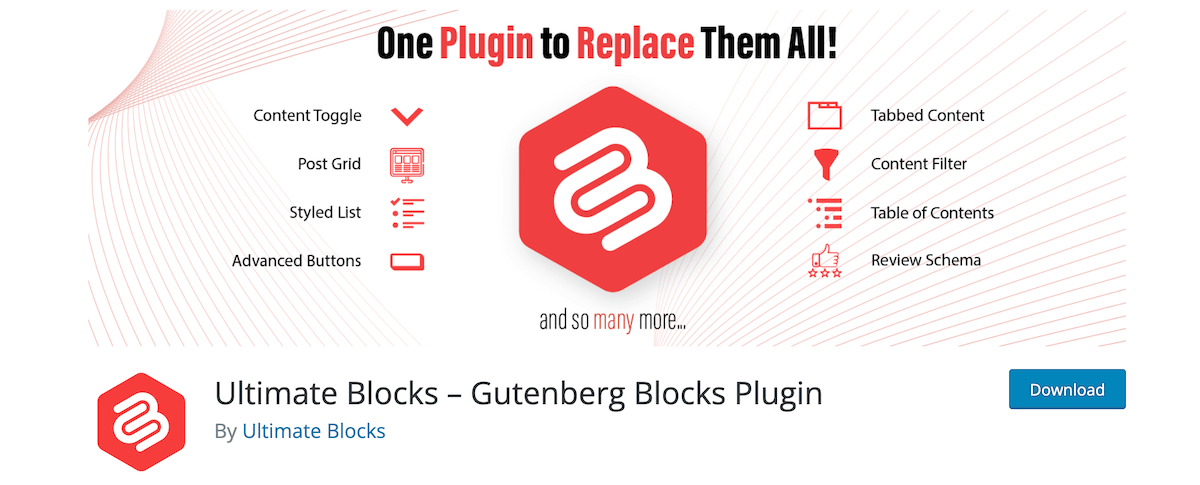 Ultimate Blocks is a dependable, free Gutenberg blocks plugin which gives you a whole bunch of extra blocks to play with, including a CTA block. The types of Ultimate Blocks you can use include Click to Tweet, Social Share, Countdown, the Progress Bar or the simple call to action Button, for any messaging you want.
You can easily use this plugin to configure fairly enticing CTAs, however they would be limited to displaying within page and post content – you can't really experiment with positioning as you can with FooBar's 12 possible positions. Also, the designs you create will be fairly rudimentary and you won't be able to get creative with advanced effects.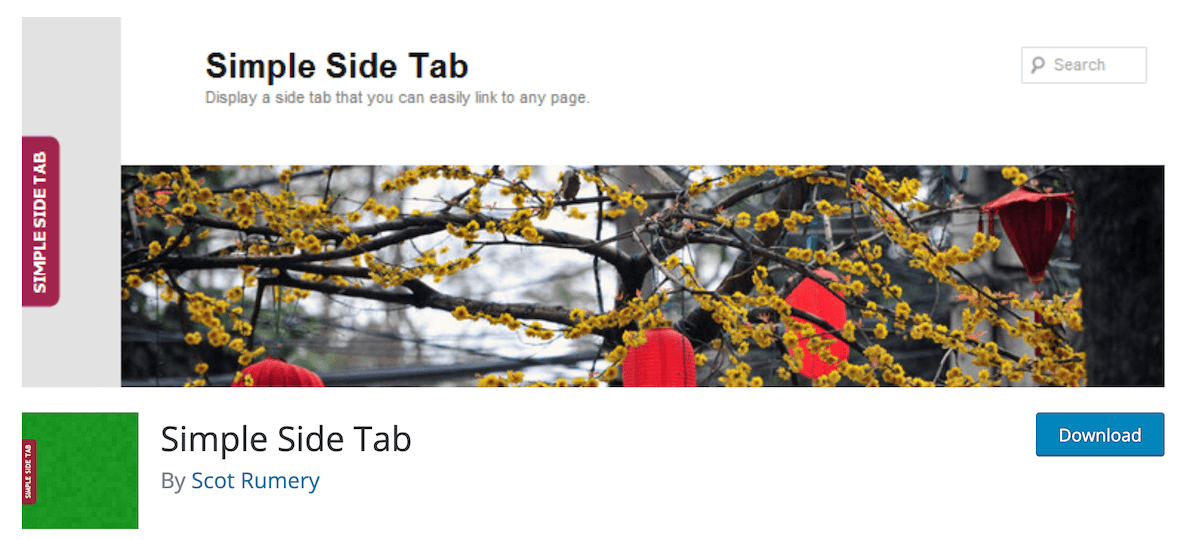 This is another free plugin that does exactly as it promises – lets you add side tabs to your site pages, with links. Key features to note:
Choose from 7 standard screen fonts
Link any side tab to an internal or external destination
Assign sign tabs to the left or right side of the browser window
Change the vertical position of your tabs
Unlimited colors for tab elements
All CSS, no graphics
We wouldn't recommend only using this plugin for CTAs, as side tabs don't have as much visibility and effect as other, more noticeable CTAs, and aren't likely to do a great deal for conversion rates.
What's the Best WordPress Call to Action Plugin?
All of the plugins we have featured here are quality plugins that will do what they say they can. However, most of them are geared more toward popup-style CTAs than notification bars.
Many people find popups intrusive and nearly all of the major browsers have ways to block pop ups. Imagine putting in the expense and effort of creating popups, only to be unsure whether your visitors will see them.
Notification bars have been shown to be very effective for CTAs because they are non-disruptive – yet their stickiness makes them highly visible, as do the various animations and effects you can add to them. Countdown timers, in particular, have been shown to add more urgency to sales and special offers.
The free plugins we looked at for CTA purposes are dependable – but limited in terms of functionality, customization, and CTA positioning. Out of the paid premium version notification bar plugins we included in this list, FooBar Pro offers the best combination of advanced features and affordability, at just $39.99 per year.
Ready to draw on 5 FooBar layouts, 12 possible CTA positions, and endless customization possibilities to engage your WordPress site visitors? Then allow us to end off with a little CTA of our own: