Tired of Bloaty Plugins that Slow Down Your site? So Are We!
That's why we built FooPlugins! Designed to give you and your users a unique experience, without slowing down your WordPress site!
Unique Themes
Style your notifications, galleries and lightbox with the unique themes and templates.
PRO Plugins
We have Premium Versions for all of our plugins, with additional and advanced features.
Responsive
FooGallery, FooBar and FooBox fit themselves to the screen you're using.
Simple to Use
Our plugins are intuitive, making them simple to set up and easy to use.
Media Library
FooGallery and FooBox access the Media Library directly, so you don't have to duplicate images.
Popular WordPress Plugins
With over 300 000 combined Active Installs, you can trust in our plugins!
More reasons to choose FooPlugins…
Developer Friendly
Built with developers in mind. Tons of functions, actions and filters to extend and customize to your needs.
Money-Back Guarantee
Not happy with your purchase? We will refund you within 30 days no questions asked.
Outstanding Support
Helping our customers is our top priority. We go out of our way to help you when there are issues.
Free To Use
Use the free versions of our plugins forever, or trial the PRO versions with no credit card or obligation to purchase.
Documentation
Full documentation on all features, as well as troubleshooting guides and developer docs.
Progressive Plugin Development
We strive to stay current and give you plugins that meet your technical needs.
Testimonials
Great product, fantastic support
Highly configurable, and the developer has been really great with advice on customisation. I'm really pleased with FooGallery!
Nat Coalson

Smart and easy to upload and operate. Plenty of options. I'm goo goo – about Foo!
Gary Smith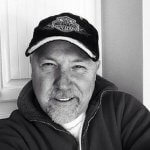 I absolutely loved how easy it is to make the gallery look different than every other gallery on every other site.
John Hawkins
9 Seeds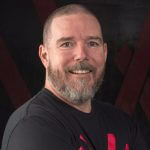 A wonderful fit for users who need a lightweight plugin that creates beautiful galleries without the need for custom styling or coding.
Rebecca Gill
Web Savvy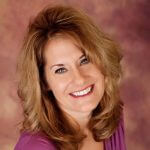 Been Great for Years, Time to Upgrade
I have used FooGallery on and off for a few years depending on my needs. I actually have had lots less issues, especially around cache stuff, than other popular galleries. I have been thankful for the free version, but my needs changed, so now onto the premium version.
BobWP

Great plugin; best option to display images in WordPress. It's responsive too.
Li Fan

FooBar did EXACTLY what we wanted!
We got this for one of our clients and it did exactly what they wanted. Very easy to use and theme to match our client's existing site colors
Jimmy Powell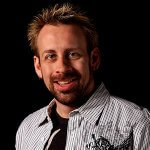 I've been looking for protection for my artwork and I've found one just perfect from FooGallery. Thank you!
Norah Binte Hajah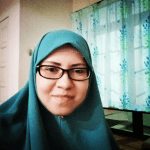 Essential info about Pricing, Free Trials, and more
At FooPlugins We're Passionate About…
Our Plugins
We love creating plugins that get the job done. Our plugins are simple to use but effective. That's why you can use FooPlugins to create beautiful websites easily.
Our Customers
Without our customers, we wouldn't have a business. So we work hard to provide the plugin features you need, and the support to help you.
Our Goals
We aim to give you the best possible solutions for your WordPress needs. We do this by building awesome plugins that can help you run a successful online business.
Who The Foo Are We?
FooPlugins has been creating solutions for WordPress since 2004!
Find out more about our history, our philosophy, and our global team…