It's no secret that we build awesome plugins for WordPress, a platform on which you can build a great online store – but we know there are lots of people who run their online stores on Shopify, another popular platform. When it comes to WordPress vs Shopify, both platforms have their perks and pitfalls. If you're about to build an online store, we hope this balanced comparison will help you decide which way to go.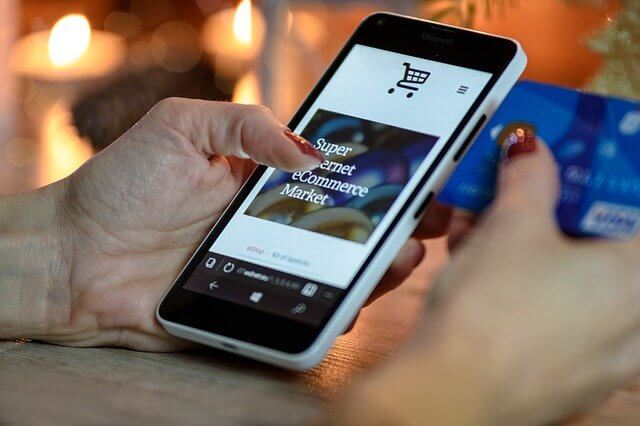 What's the Main Difference Between Shopify and WordPress?
Shopify is a SaaS web application that was created specifically for ecommerce. WordPress, on the other hand, is a platform for building any type of website – but with a bit of customisation, it can give you a great ecommerce store. 
Shopify is like a "one-stop shop" for online store owners; it gives you all the tools you need to launch an online store and it also hosts your store. According to Builtwith.com, Shopify currently powers nearly 3.8 million online stores. 
There are two types of WordPress – .com and .org, but for the purposes of building an online store, rather than blogging, you would be working with the .org version, which enables more extensive site customisation. 
This is the open-source version of WordPress (WordPress.com, like Shopify, is SaaS), meaning that anyone is free to use the software and its source code as well as add to it, change it or enhance it. With WordPress.org you need to purchase a domain and host your own website (we use Kinsta, but you can also go for a platform like Bluehost; very affordable from USD $6.95 per month), as well as install a number of plugins to give it the full functionality of an ecommerce store. It won't have any ecommerce functionality until you add suitable plugins. 
Builtwith.com estimates WordPress is the content management system (CMS) behind over 30 million websites (including over 5 million online stores).
At this point, you're probably thinking that Shopify would be the easier choice as it comes with everything, including hosting – but hold that thought. There are some more factors to consider. 
Ease Of Use 
Shopify is newer and definitely feels simpler to use than WordPress (if not as simple as Wix) and is a good option if you have no developer or coding experience. You can use it "out of the box" quite easily and with no need to install any additional software. With WordPress, you can expect a little bit of a learning curve – minor coding input could possibly be needed in places, the more complicated user interface takes some getting used to and you will have the challenge of selecting and integrating the right plugins, of which there are thousands, both paid and free.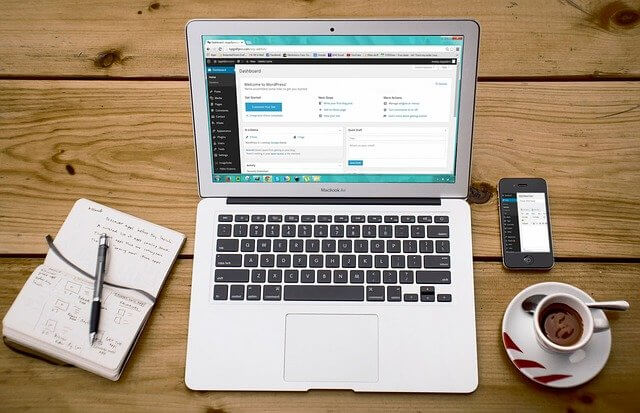 For some people, learning to use a platform like WordPress is actually a fun and engaging process. WordPress is continually making it easier for users with block elements and the Gutenberg editor, and applications like Divi or Elementor can help make content management in WordPress easier, as well as loads of online video tutorials – but users who want to get selling fast, without having to spend time learning anything new, would likely opt for Shopify.
Flexibility 
This is where we think WordPress has a clear advantage over Shopify: it is much more versatile. Once you've learned the ropes of the WordPress environment, you will be able to have absolute control over your website's look, feel and functionality.
Firstly, WordPress has thousands of themes to choose from. Themes are design templates that give your website a specific look and feel suitable to what you're selling (you can find themes like sporty, rustic, tech or fashion); they generate a persona for your online store to help drive the customer experience and sales. Here are some popular WordPress themes specific to ecommerce. By contrast, Shopify currently has less than 80 themes to choose from.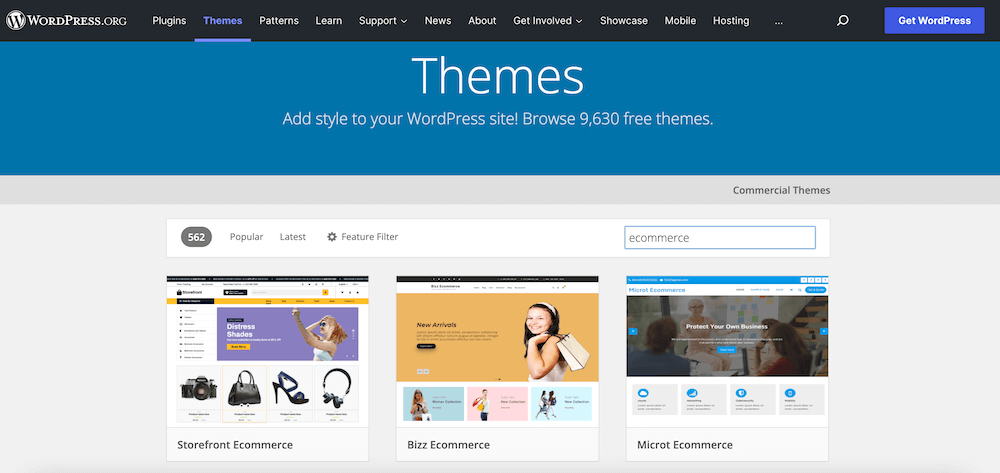 Secondly, WordPress has a huge universe of plugins that you can install for a multitude of purposes, from optimising SEO to enhancing the site's design or adding more functionality (with Shopify, what you see is what you get, although there are apps you can install to enhance your site). The most important plugin you will need for ecommerce on WordPress is WooCommerce, which brings together buyers and sellers on at least five million WordPress-built stores. WooCommerce gives you all the functionality required to run an online store. 
With WooCommerce in place, you will have the basics you need to launch an online store on WordPress, but you will probably want to install further plugins to create professional product galleries, add additional payment gateways to WooCommerce, or enhance your customer service channels. In a previous article, we wrote about 11 recommended plugins for WordPress ecommerce.
Security 
Any open-source software carries an inherent security risk with it, since there is no single party taking full responsibility for maintaining security (although WordPress does have a security team, as well as thousands of community members worldwide, focusing on security). Most hosting platforms cater for SSL certificates and, to be on the safe side, you'd probably want to install one of these security plugins if you're using WordPress to sell. Here's a security overview from WordPress.
Meanwhile, Shopify completely takes care of security for your site. It provides a Level 1 PCI compliant as standard for users and all Shopify stores include a 256-bit SSL certificate, which helps ensure the safety of your business data and customer information. Shopify also outlines steps you can take yourself, to maintain your online security.

The bottom line: Shopify handles security for you; if you're on WordPress it's your responsibility.
Marketing 
Effective marketing is essential if you want to lure online shoppers to your store. Technical SEO aside (and we should mention that both Shopify and WordPress are SEO-friendly), you will want to leverage social media, email and blog content to give your online store effective exposure. Shopify has the right basics – it's easy for Shopify users to integrate their social media platforms through Shopify's app store and they can email list subscribers – but its blogging functionality is more limited than on WordPress (WordPress began as a blogging platform, after all).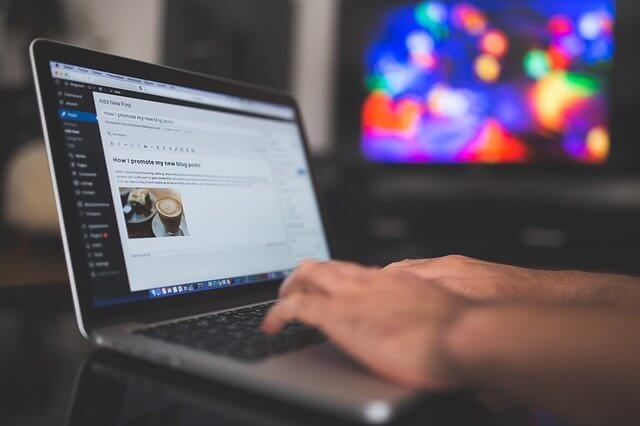 With WordPress you can create rich blog content to engage visitors and improve front-end SEO, and there are a host of plugins catering to both email and social media needs. Both platforms offer integration with either third-party applications (Shopify) or plugins (WordPress) to amplify marketing efforts, but the available options with WordPress seem wider. In our opinion, WordPress has the edge on Shopify when it comes to marketing.
Support
Because it's an owned, pay-to-use platform, Shopify owes it to users to have dedicated support channels, and it does – via chat, email, and phone. There's also a help centre as well as a number of active external community forums.
Because WordPress is open source, it doesn't "owe" users dedicated support, unless you opt for a WordPress.com Pro plan at $15. However, with WordPress powering around a third of all the world's websites, there will always be another user who has run into whatever WordPress issue you are facing, and you should find plenty of support by visiting the busy WordPress forums.
When it comes to problems with either your website hosting service or the various plugins you're using, they may well offer dedicated support. In fact, we recommend looking for hosting, themes and plugins that offer support, so you can always get the help you need.
Shopify has the lead in this respect, as it offers more of a 'one-stop' support. Solving WordPress problems can mean looking on forums or contacting different developers for assistance, but if you opt for paid plugins (see more on this below) you can expect good support.
Cost 
WordPress is free, while Shopify is paid. So, if your budget is tight, you may be swinging back to WordPress right now – but it's not so simple. While WordPress is free, remember that you will be paying for your domain, website hosting and the plugins you install (some of which aren't free). So, your total spend on WordPress is somewhat of a grey area.
Although domain names and hosting are not big costs, depending on your choice of plugins you might spend more than you would on Shopify (and if you struggle with the WordPress CMS, you might need to commission a developer to help you out, too). One thing to remember here is that the majority of hosting and plugin charges are annual, and many also offer a lifetime once-off charge.
With Shopify, you always know what you're paying – its core plans are priced at USD $29, $79 or $299 per month, depending on your needs. They include domain, hosting and your tool kit for building an online store. For the average ecommerce store, the USD $79 option will probably be a good fit. For a more simple store, the USD $29 plan should suffice. Bear in mind you might want to invest in some third-party marketing tools for Shopify, which would up your spend a bit. 
One niggle with Shopify – we should mention its transaction fees here. If you don't use Shopify Payments to process payments for your orders, you'll pay an added fee per sale of 2%, 1% or 0.5%, (depending on your choice of monthly plan) – and you must use Shopify Payments if you want to tie in-person and in-store POS sales to your Shopify e-commerce store. These fees feel a bit punitive to us. With WordPress, you can freely accept payments via scores of payment gateways.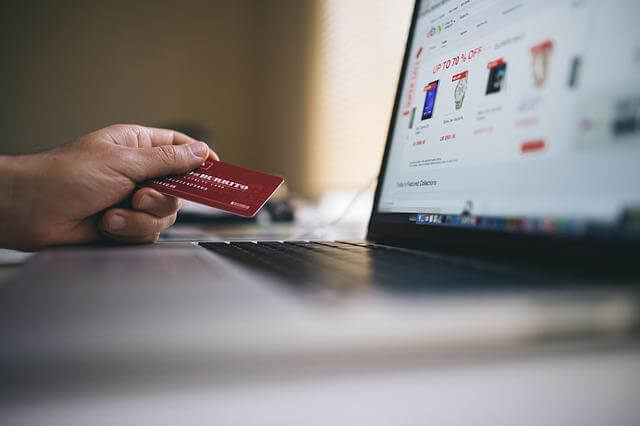 There's a helpful breakdown of WordPress vs Shopify costs in this blog, which may help you work out which platform to put your money on. 
Longevity
There's one more tiny consideration, which is this: WordPress is open source, while Shopify is an owned platform. Being open-source means that WordPress will likely always be around in some shape or form, under the care of its global community – but there's always a risk that an "owned" platform like Shopify might disappear one day (taking your online store with it!). Given the fast-growing user base of Shopify that seems very unlikely, but still – R.I.P. for these discontinued ecommerce platforms. 
WordPress vs Shopify: Which is Right For You?
To end off, take an inspiring look at "the best of both worlds". Here are some beautiful Shopify ecommerce stores, and these are some of the best ecommerce sites on WordPress. At surface level, you wouldn't be able to call a winner here. Both platforms let you create a beautiful online store.
There is a third option we should mention that can help you to blend the ease and security of Shopify with the freedom and flexibility of WordPress in four easy steps, using Shopify's new $9 Lite plan. In essence this will give you the advantages of a Shopify storefront on a WordPress (or other CMS) website. 
So where do you stand in the WordPress vs Shopify debate? However you choose to build it, we wish you the best of luck with your ecommerce venture.