If you're a photographer who has been using digital cameras for any length of time, and you have a photography website built on WordPress, this article is a must-read. It concerns EXIF data; which you may know of, if only in broad strokes. We unpack exactly what EXIF data is, whether it's useful to you and how to display it alongside your images online.
EXIF Data Demystified
When photographers could only shoot on film, they would have to make notes about their photos manually – where and when they took each photo; what kind of camera they were using; shutter speed and so on. This information would be useful to them in later assessing the success (or not) of certain shots after printing out their film. It could also be useful information to share with fellow photographers, or with photography connoisseurs interested in buying their work.
Using today's digital cameras, all of this information is automatically recorded within the images as EXIF data – which stands for Exchangeable Image File format. Whether you are shooting with a DSLR, compact or even a smartphone camera, your device records the EXIF data for each image, either as TIFF, JPG or RAW data.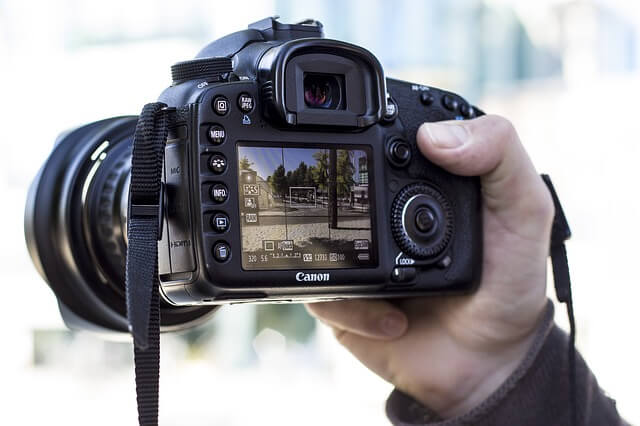 What kind of information is often stored as EXIF data?
Location where the image was captured
The date and time
The camera manufacturer and model
Orientation
Image resolution
The lens model and make used
The focal length
Flash settings
Shutter speed, aperture and ISO
Metering mode
White balance
GPS coordinates (on some devices)
It's quite easy to view your images' EXIF data in your Operating System (OS), once you've uploaded original image files to your PC or Mac:
PC Windows – Right-click on the image, select "Properties", then click the "Details" tab.
Mac OS – Right-click on the image, select "Get Info", then expand "More Info"
When you upload your images to your WordPress website, the EXIF data will load with them. If you house your images within a WordPress gallery, you may still need to "enable" the EXIF data, in order to render it visible on your gallery images.
What Are The Benefits Of Displaying EXIF Data?
It can improve your own photography
Whether you are an amateur or professional photographer, you're only human and you won't take a perfect shot every time. Examining the EXIF data of your images can help you understand why a particular shot came out blurry, too light or dark or over/undersaturated. This will help you to either retake the shot with some of your camera settings adjusted accordingly, or to choose particular settings the next time you take a similar type of shot.
It can help other professional or amateur photographers
Photography is a community that is universally passionate about its craft, and many photographers display their EXIF data simply so that other photographers can learn from their approach and understand the settings that enabled them to capture a particularly winning image.
By the same token, some photographers prefer not to display their EXIF data, whether because they want to keep their trade secrets hidden from competitors, or don't want to reveal the GPS coordinates of a location in a particular shot, for privacy or other reasons.
It can help you sell images online
The more information you can tell viewers about your images, the more value they are imbued with. Viewers will usually want to know the place and time an image was captured, but they may know a bit about photography themselves, and appreciate details like whether you used a flash or not, or what your shutter speed was. After all, these things are integral to the art of photography. Providing the "back story" to a particular image might just sway someone from viewing it online to to buying it.
It can aid SEO
EXIF data is a type of metadata, like the metadata of a website which helps its SEO performance. Your device will always automatically record the basic metadata – but manually adding extra EXIF data to your gallery images, such as helpful pointer keywords, could help potential buyers to find your images more easily online. If you're a landscape photographer, for example, you might add keywords like "lake", "waterfall" or "river gorge" to your EXIF data.
When To Use EXIF Data – And Not
We've already touched on the fact that some photographers prefer not to share the EXIF data of their images whether for privacy, protection of intellectual property or other reasons. There's also a technical factor to consider, with metadata: it increases the size of your image files. Not necessarily dramatically – the EXIF info usually occupies about 16% of the size of a JPEG file – but if all the images on your website have detailed EXIF data stored in them, that extra size is going to add up and could slow down your website's loading speed. So, what to do about it?
First, ease the pressure on your website's bandwidth by making sure all the images on your site are correctly optimised. When optimising images, you should always be aiming to retain the best possible image quality at the lowest possible file size.
Some images will by necessity have higher resolution/file size, like your best professional photograph, but page elements like simple illustrations or graphics might be fine at a much smaller file size. Note that, if you're using an image optimisation plugin, it may strip EXIF data from your images. To resolve this, you would need to adjust the settings of the optimisation plugin.
Be selective in the application of EXIF data. Decide which data values you most need to accompany your WordPress gallery images. You might only want date, time, place and camera type, or you may want to go into more detail on certain images. You may feel that some images don't need any EXIF data at all. The golden rule is to only display the data when you think it will add real value.
Using EXIF Data In WordPress Image Galleries
If you have a WordPress website and showcase photographs on it, you probably do so via a gallery plugin (if you don't, its recommended – both for user experience and site performance reasons). Different gallery plugins handle EXIF data in different ways, so investigate before you purchase a gallery plugin, if displaying EXIF details is important to you.
FooGallery PRO is our easy-to-use WordPress gallery plugin, with beautiful, customisable gallery layouts and a focus on speed and SEO (FooGallery PRO Commerce is the top-drawer version, which comes with full ecommerce integration to expedite online sales).
With FooGallery PRO you can display EXIF data on your gallery images, both on the thumbnail versions and on full-size images when viewers open them in FooBox, the integrated lightbox. A small icon in the corner of your thumbnails will indicate that there is EXIF data. When the image is opened, the full EXIF data will be displayed under the image caption. Have a look.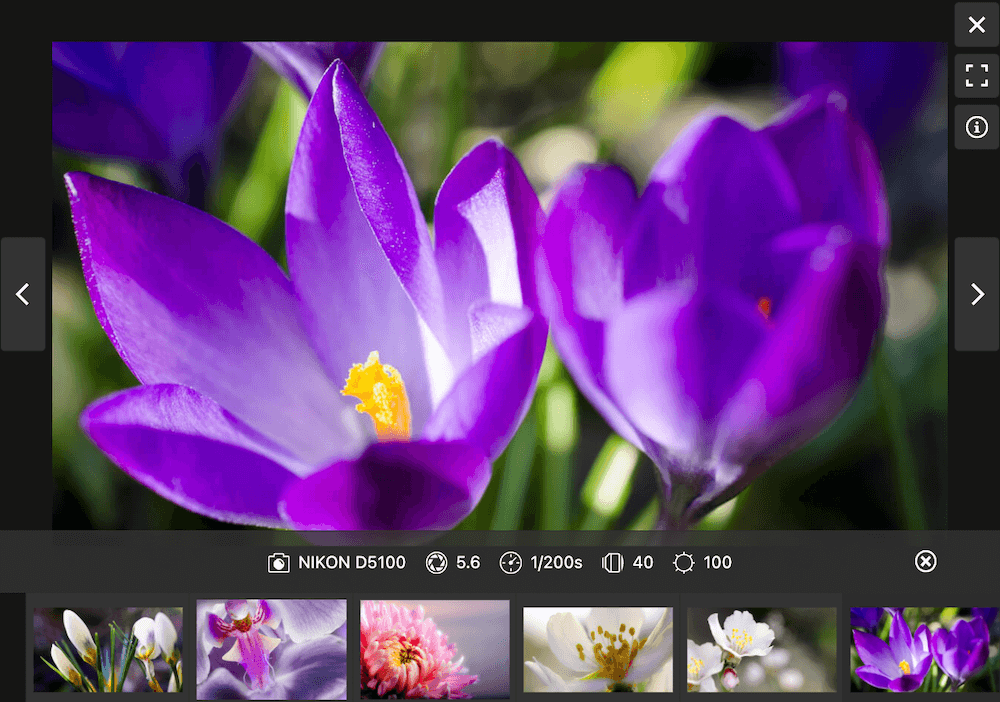 Note that, in FooGallery, the EXIF functionality is turned off by default. You simply need to click on the EXIF tab in FooGallery's global settings, then enable EXIF data to display with your gallery images.
The layout of the EXIF data is automated, depending on screen size – when viewed on a mobile phone, only certain elements of the EXIF data will display, while more will display on larger screens – but you can stipulate exactly how you want the EXIF data to display – for example as icons plus numeric values, or icons plus numeric values as well as supporting wording.
In the global settings for FooGallery, you can set the EXIF data to your liking. It will then appear the same on all galleries where you have enabled EXIF functionality. You should find all the guidance you need in this FooGallery documentation.
In summary, "a picture is in the details" – but how much or little detail you want your pictures to have is up to you and depends on several factors – relevance, IP or privacy factors, and file size concerns. We hope we have given you a better understanding of EXIF data and how best to use it.