The latest release of FooGallery Pro includes several significant additions and improvements. We've continued to improve on our options to load galleries from other sources, and we've made deep linking more apparent.
Loading Galleries From Other Sources
Real Media Library
A big addition to this feature, is the ability to load galleries from Real Media Library. Real Media Library is a WordPress media plugin that allows you to sort and categorize your media library. You can use this plugin to organize your media files with drag n drop. Check out Real Media Library on Code Canyon to find out more, or to purchase the plugin.
Once you have the plugin installed, you are able to use it to create galleries with FooGallery Pro. It works in the same way as the other datasources: click on Add Gallery and select Add To Gallery From Another Source. You'll find Real Media Library at the end of the list of datasources on your left.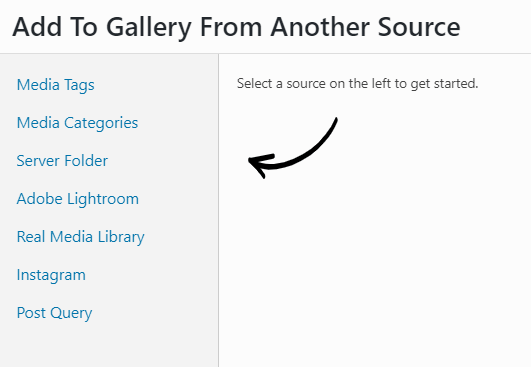 Once you select Real Media Library, you'll be directed to a screen displaying the various folders which you've created in your media library. You will then be able to choose a folder to display as your gallery.

From here, you will be able to customize your gallery, and view your changes in the Gallery Preview tab. For more detail, take a look at Loading Galleries from Real Media Library.
Server Folders
We recently improved how you load galleries from Server Folders. This was available for Beta testing, but has now been included in the latest release. In case you missed it, this change allows you to reorder your gallery thumbs using drag n drop. You can now also add metadata directly to images from the gallery instead of uploading a JSON file to the server folder.
Here's what one of our customers had to say about these changes:
After years of adding some fairly large photo galleries to our website, our Media Library was getting pretty crowded. As a result, I started searching for a plugin that would not only produce beautiful galleries… but would help us de-clutter our Media Library by allowing us to use a separate folder for each photo gallery. In order to make those separate folders, you need some type of file management plugin. I use WP File Manager.
Some gallery plugins say they can import images from a unique server folder. What I discovered, however, was that even though they can locate the images in the folder, they "import" them into the Media Library – exactly what we were trying to avoid.
After much trial and searching, I gave FooGallery PRO a try. And after some helpful discussions with Brad (who showed me how to tweak a couple of settings), it's doing what we want… and the galleries look great. We can now separate the multitude of photos in our Media Library and put them into their own individual gallery folders.
I highly recommend FooGallery PRO. The galleries look great and it's the only photo plugin I have found that does everything we are looking for.

Leon Hanson
As you can see, these changes make it much simpler to sort your galleries and add or edit titles, descriptions and alt text for your images. You can find out more about how this works in this article on loading galleries from Server Folders.
Deep Linking
This has been built into FooGallery Pro before now, but you may know it as 'State', located in the Advanced settings. We have now updated this to be called 'Deep Linking'. Once enabled, this will allow the gallery to keep both it's paging and filtering settings when shared.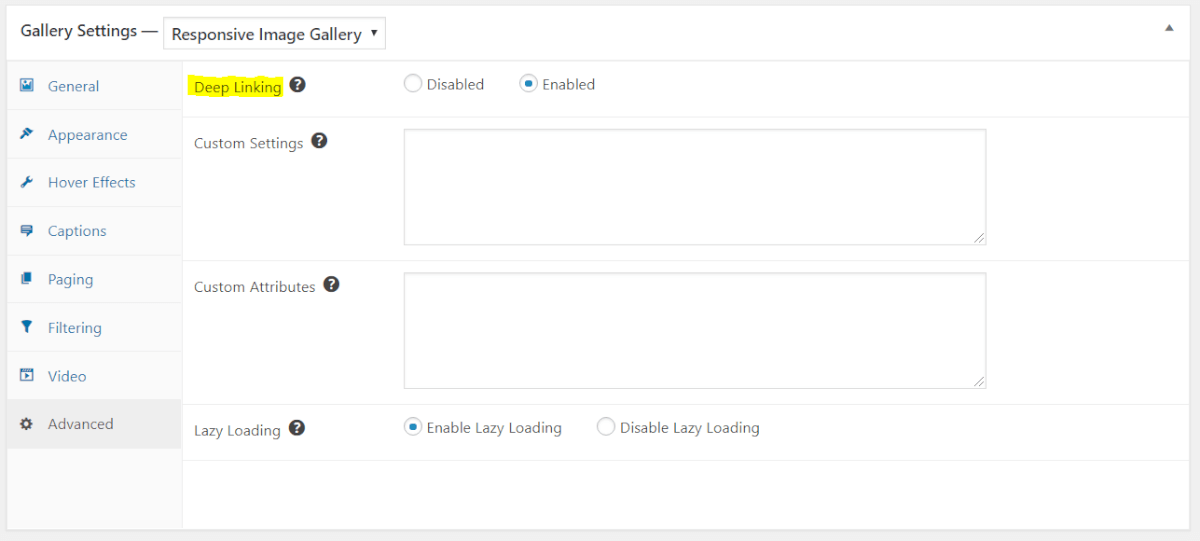 By way of example, the below gallery has Deep Linking and Filtering enabled. The filtering uses the Media Tags assigned to these images. Clicking on one of these filters, Jellyfish for example, will show you only the jellyfish images. Now if you share that URL for the gallery in that state, it will open the gallery to show only the Jellyfish images.
This is a great feature for larger galleries, where it may seem daunting for users to have to scroll through all the images. Instead, you can now share the URL which will maintain the gallery page and filter that was selected , allowing users to see only the images they want to see.
Update FooGallery Pro
These features are available on FooGallery Pro V 1.8.12. To make full use of loading galleries from other sources, and to enjoy the other benefits of this latest release, you can update FooGallery Pro now from your plugin page. Or upgrade your free version today.