If you're new to them, WordPress plugins are small software applications that extend the functionality of a WordPress website in countless ways, without the need for coding knowledge. For an ecommerce site, it is necessary to invest in plugins if you want to offer visitors a great user experience, ensure good SEO and security, optimise the payment process and more.
The average WordPress website has between 20 to 30 plugins installed – some have as many as 50. That said, it's best to install only the plugins you need – every plugin carries the potential to slow down your site or cause glitches if it isn't updated. The less plugins you have to remember to update, the better.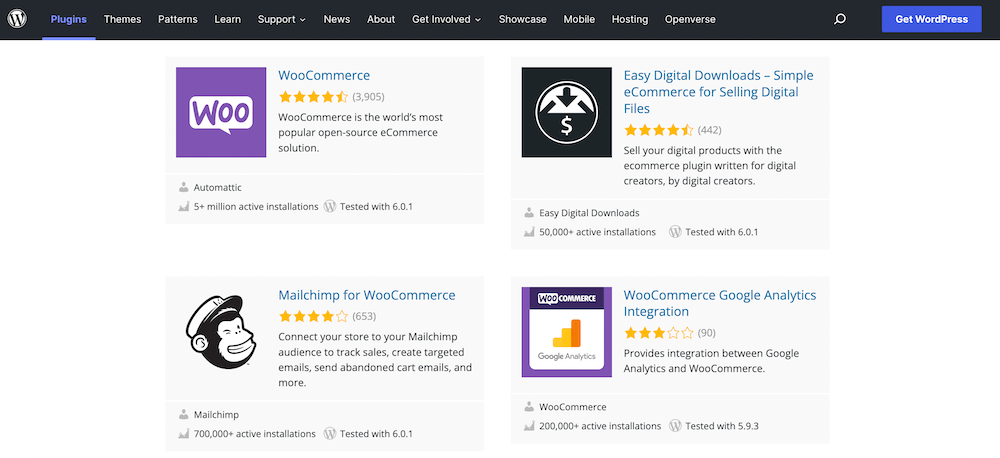 Yet with over 60 000 free or paid plugins available online, how do you know which ones to choose? You could just turn to one of the many blogs that list their favourite WordPress plugins for ecommerce – we've written a few ourselves – but our intention here is to equip you to make your own choices, as you explore the vast number of options.
Where Should You Shop For WordPress Plugins?
For security reasons, you should always first look for plugins in the WordPress plugin directory, which contains free versions of most WordPress plugins. WordPress has an approval process in place to screen out poor quality or potentially harmful plugins. Outside of this portal, you can't rely on those checks and markers and could fall prey to free plugins that are potentially harmful to your site or might open the door to hackers.
Many of the free plugins in the WordPress directory will give you the option to upgrade to paid versions, which will take you out of the directory to the developer's website (as with our plugins).
Factors To Consider When Choosing Plugins
It's important that any plugin you install is up to date and compatible with the latest core version of WordPress, meaning it should have been updated within the last two years at least. Check this in the column next to a plugin's description in the directory.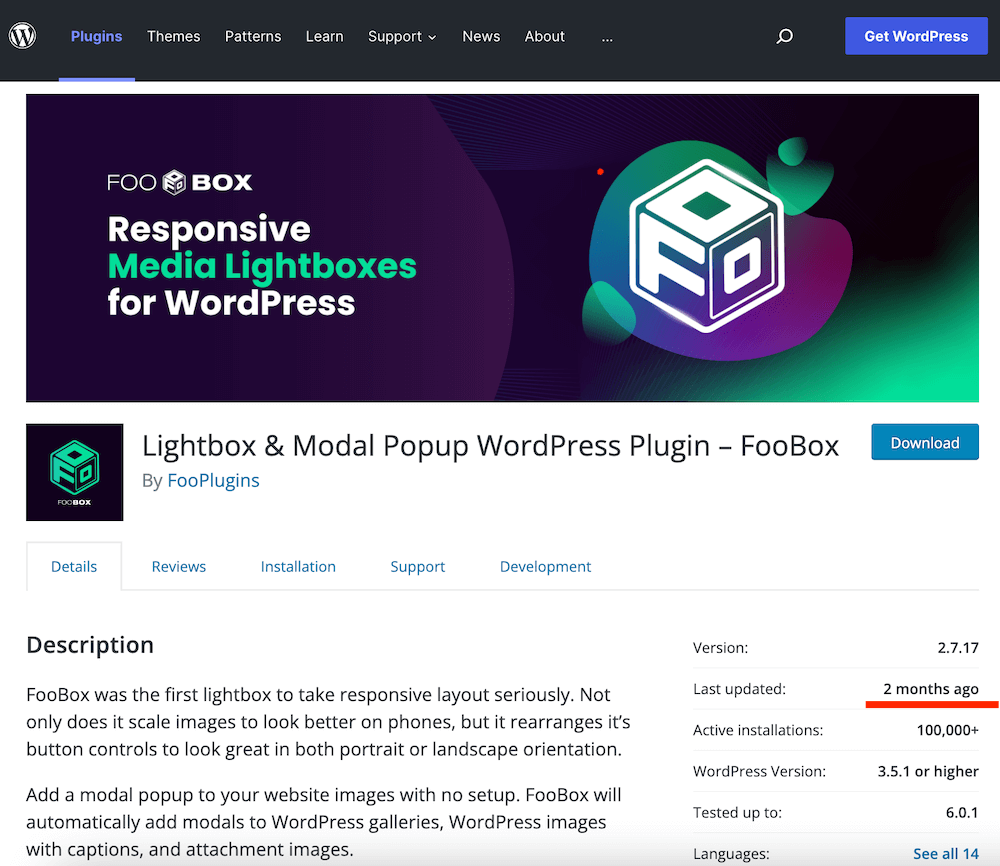 If a plugin in the directory is out of date, you will see a message notifying you.
Popularity is a good indicator of a plugin's value. Three things will tell you how popular a plugin is: the number of active installations, the ratings and, of course, the reviews. A high number of active installations and positive reviews is a good indication of a plugin's quality.
However, also look at how new a plugin is. A plugin that is new may not have a lot of installations or ratings/reviews yet, but still be worth considering. Look up the developer and the reviews of any other plugins they've developed, to get an idea of the quality of this one.

Lower down on the plugin's page, look at Support. This will tell you how many issues users have had with the plugin in the last two months – and whether their queries were resolved or not. If not, you may be dealing with a plugin whose developer is no longer prioritising it and may no longer be updating it.
Finally, you should check that the plugin is compatible with the WordPress theme you're using for your site.
Choosing The Right WordPress Plugins For Your Ecommerce Site
Once you're familiar with the checklist for identifying quality plugins, you need to focus your plugin search by having a clear idea of the type of WordPress plugins you will be needing for your ecommerce site. Here are some that we consider essential or advisable:
Some Housekeeping Notes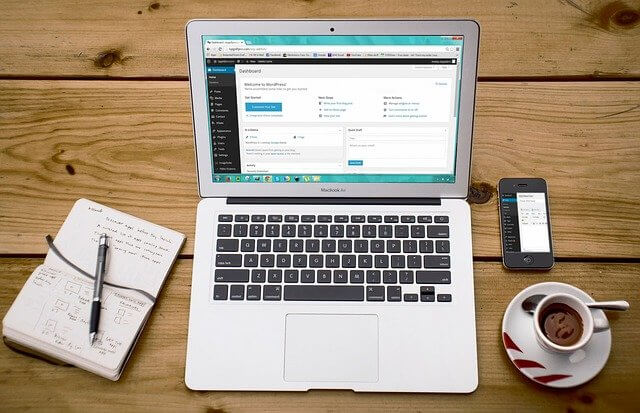 Even if you have done all the required detective work before selecting a plugin, it is a good idea to assess a plugin's functionality and performance on a local version of your WordPress site first – meaning a non-public version of the site, which only you can see. That way you can be sure that the plugin works the way you want it to and is safe to install to your live site. Find out how to create a local version of your site here.
All plugins need to be updated from time to time, otherwise they may become useless or disrupt your website. Get into the habit of clicking on "Updates" on the left side of your WordPress dashboard every week or two, to see update reminders. Take a look at this guide from WP Engine on how to handle WordPress core and plugin updates with care.
In tandem with updating your plugins, regularly remove and uninstall any plugins that you don't need anymore. Always keep your number of plugins to the minimum required. In the ecommerce space, quality WordPress plugins are our friends – but as with friends, having too many of them crammed into the same space can make a bit of a mess.
We hope this article helped you figure out the selection process for WordPress plugins. Let us know in the comments – and please let us know if you think we have left any important types of plugins out.