Looking for a WordPress.org gallery plugin but not sure which one to choose? We're here to help! While you can create a basic image gallery in WordPress using the Gallery block available in Gutenberg, it's very limited. Whether you're a professional photographer or artist wanting to sell your work, build WordPress sites for clients, or own an eCommerce store, you'll need advanced gallery functionality for a better user experience – and that requires a plugin.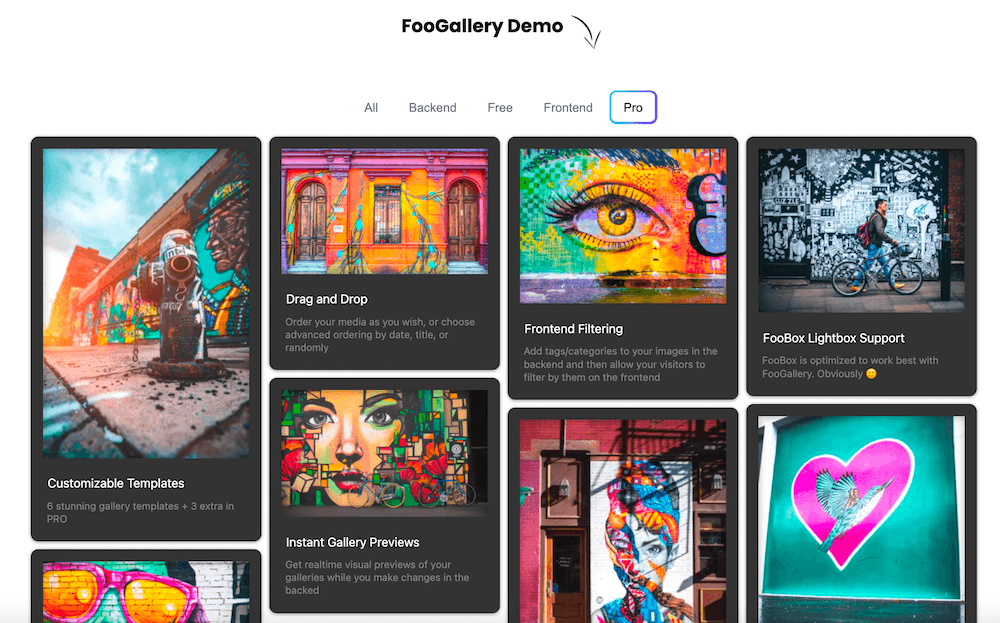 There are scores of gallery plugins, both free and paid, so to make your life easier we've rounded up our recommended top 6 image gallery plugins for WordPress.
How Do You Choose An Image Gallery Plugin?
Every image gallery plugin is a little different and some may offer unique features that make them attractive – but any gallery plugin you choose should meet these essential requirements:
Speed: If your website is slow, it could impact your SEO. That's why you'll want a lightweight plugin capable of displaying numerous high-quality images without impacting your website's loading time.
Responsive design: You need your image galleries to render well on all devices, large or small.
Ease of use: You don't want to struggle with an overcomplicated backend. It should be easy for you to create new galleries, customize settings, and import images from your media library or other sources, with Gutenberg and/or shortcodes.
Price: Many plugins have a freemium model, meaning you'll find free and premium versions of the same plugin. You may think that the free gallery plugin is enough, but in reality, the extra features you get with the pro plugin will be worth it. This is especially true if you plan on selling professional photography, art, or photographed products using image galleries. There are several premium image gallery plugins that aren't expensive – and it's worth paying a bit to have better features. That said, you should only pay for what you need; some higher-priced plugin plans may have a lot of features that you'll find redundant.
SEO: Images are important for your website's SEO, and could even show up on Google Images, so an image gallery plugin should make it easy for your images to be crawled by search engines.
Other considerations:
Enough gallery layouts to choose from (not limited to a couple).
Lightbox or lightbox compatibility to give you a lightbox gallery.
WooCommerce integration or compatibility so you can sell images/products through your galleries.
Lazy loading for a user-friendly page load.
Drag-and-drop functionality so you can easily build your galleries.
Now, without further ado, meet our top 6 gallery plugins for WordPress.
The Top 6 WordPress Gallery Plugins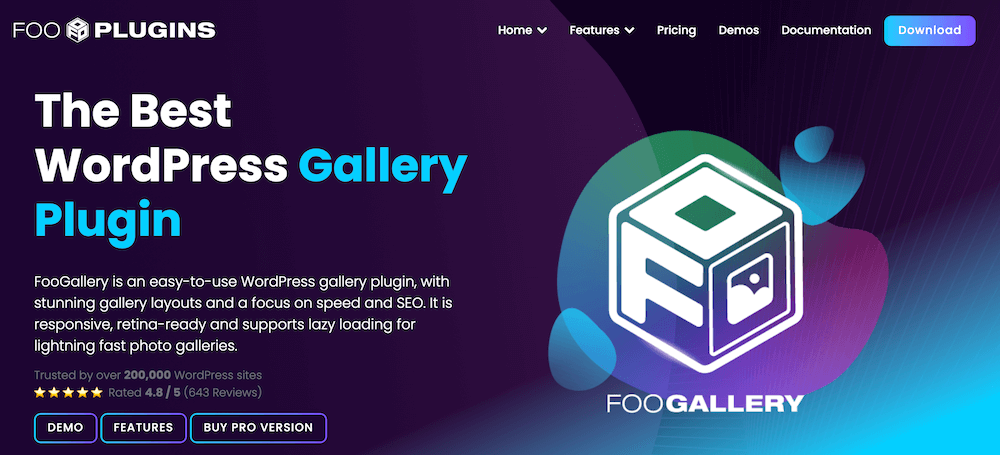 Compatible with most WordPress themes, FooGallery is a user-friendly WordPress gallery plugin with stunning gallery layouts and a focus on speed and SEO. You get up to 11 gallery layouts depending on your version of the plugin (there are four plans, including a free version):
Responsive Image Gallery template
Carousel Gallery Template

Image Viewer Gallery Template
Masonry Gallery Template
Justified Gallery Template
Simple Portfolio Template
Single Thumbnail Gallery Template
Slider PRO Gallery Template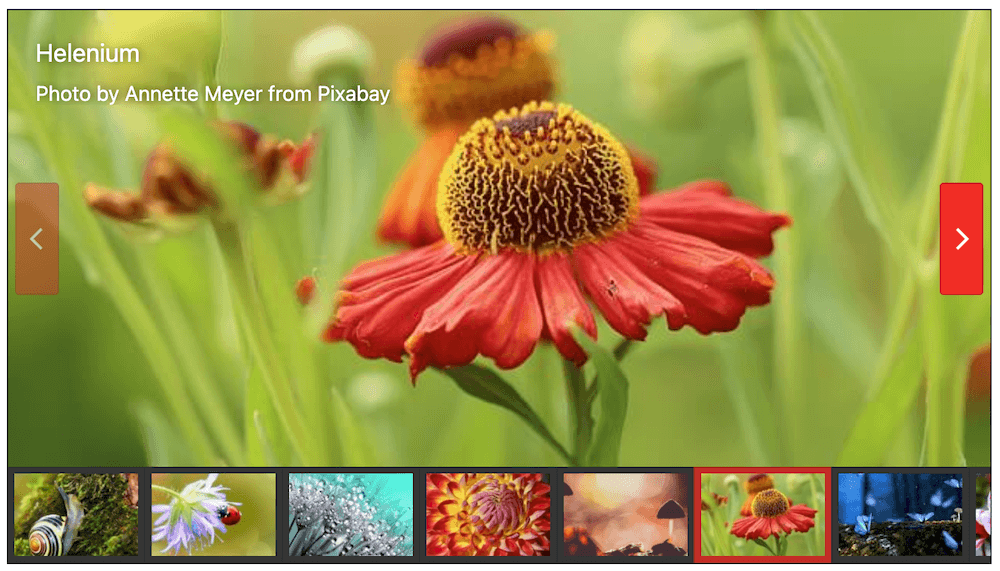 Grid PRO Gallery Template
Polaroid PRO Gallery Template
Product Gallery Template (PRO Commerce plan)
Besides creating image galleries, you can also create standalone video galleries or mix videos with images in the same gallery. This is an awesome feature to have if you're a multimedia artist, or if you want to showcase your products via tutorial videos.
Lightboxes have lots of benefits for image galleries and are an easy way to get your viewer's full attention when looking at your images. That's why all of the PRO plugin plans include a lightbox feature that can be customized with custom colors, captions, border effects, and more.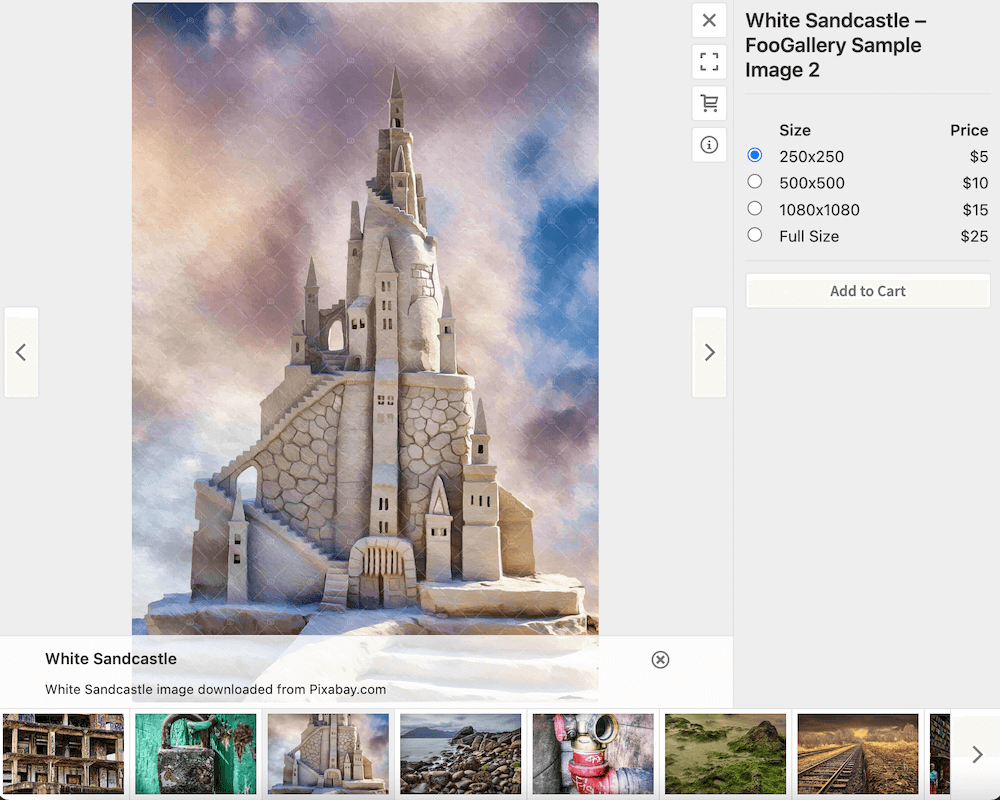 If you have really large image galleries, FooGallery PRO Expert lets you add tag filtering and/or multi-level gallery filters, so that your visitors can easily find the images they're looking for.
You can add customized captions to images in your galleries, which is useful if you want to add any links to your captions. Suppose you have a photography website with affiliate links going to the photography store you buy from. You could display an image taken with a particular camera, then link to that camera in the store's online shop.
FooGallery PRO Commerce is the best FooGallery plan for WooCommerce stores because it integrates deeply with WooCommerce. If you're a photographer, you can sell your work directly from your galleries. If you sell products you can add product images to your galleries, then put Add to Cart buttons directly on the images. You can even showcase product variations, or use a Master Product for your photography galleries.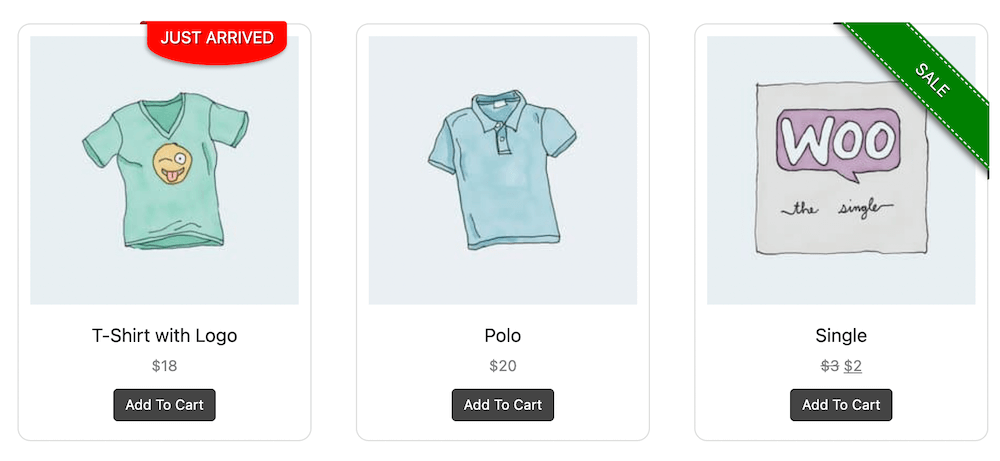 FooGallery PRO is fast and responsive, but it also offers a host of other useful features including drag-and-drop reordering, lazy loading, advanced pagination, custom CSS for both galleries and albums, and EXIF data for photographers (PRO Expert/Commerce). Compare the three paid plans to see which one is best for your needs.
The Best WordPress Gallery Plugin
FooGallery is an easy-to-use WordPress gallery plugin, with stunning gallery layouts and a focus on speed and SEO.

NextGEN is better known as a free plugin, but it does have a pro version which is quite powerful – truly giving you a "nextgen gallery". It's easy to use for creating simple yet responsive galleries but powerful enough for the most demanding photographers, visual artists, and imaging professionals. The free version of NextGEN provides only three main gallery styles (slideshow, thumbnail, and image browser galleries) and two album styles (compact and extended), so you'd definitely want to look into the Plus or Pro plan.
On the back end, NextGEN offers a complete WordPress gallery management system with the ability to batch upload photos, import metadata, add/delete/rearrange/sort photos, edit thumbnails, group galleries into albums, and more. Notable Pro features include:
Photo proofing: NextGEN Pro is the only WordPress plugin with automatic print lab fulfillment.
You can ship prints directly to customers with WHCC, a leading pro print lab.
It has eCommerce integration with PayPal and Stripe (but not WooCommerce – which is a little inconvenient considering most readers likely use WooCommerce).
Lets customers procure digital downloads of images from your site.
NextGEN Pro is an intriguing plugin if you want features designed specifically for photographers that you won't find elsewhere. The lack of dedicated WooCommerce integration will put off some users – although it does have an eCommerce component of its own. It's a good choice of plugin for professional photographers, because it comes with 80+ relevant photography themes to choose from, provides slick gallery functionality with a number of extensions, and has the notable ease of automatic print lab fulfillment.

NextGEN Pro is a solid option if you want an all-in-one online photography store, although it would not be our first choice for an existing WordPress/WooCommerce eCommerce store selling other products, because of its focus on photography.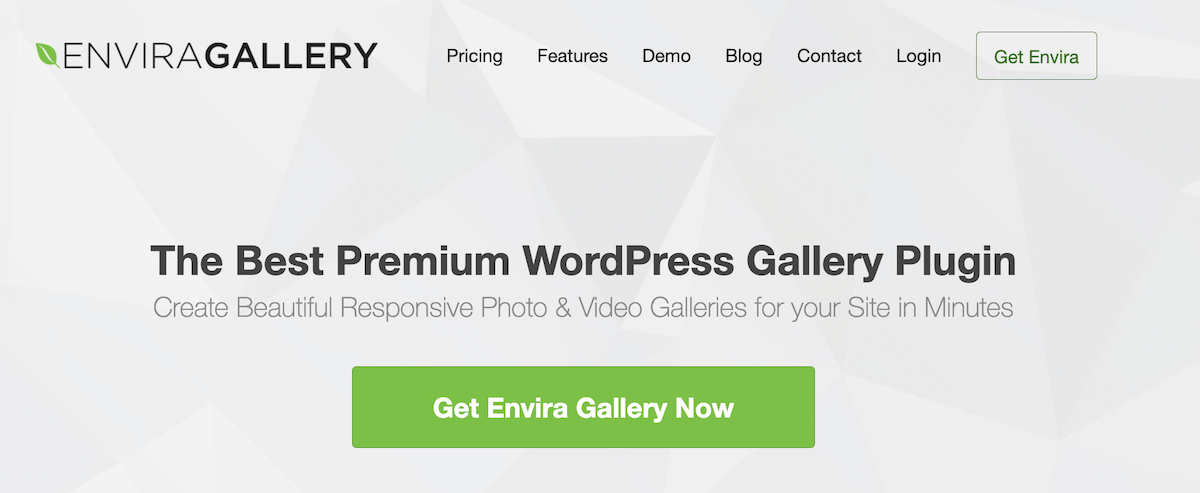 Envira Gallery is an easy, powerful, and responsive WordPress plugin, including image and video support. It features a user-friendly drag-and-drop builder, and is compatible with many popular page builders, like Elementor and Beaver Builder.
Envira ticks all the right boxes in terms of a brisk page load and being SEO-friendly thanks to its metadata feature, deep links, and pagination functionality. Overall, it's feature-packed, with some of the highlights being:
You can organize photos in albums, sort them with tags, choose cover photos, and more.
With the social media sharing addon, you can share photos via email, Facebook, Twitter, Pinterest, LinkedIn, and WhatsApp.
You can embed YouTube, Vimeo, Wistia, and custom embeds into your video galleries, with the video addon.
You can add sound to your lightbox with the audio addon.
With the CSS addon, you can add customized CSS and style to your galleries.
Envira Gallery offers four different plans, ranging from Basic to Lifetime. You would need at least the Pro plan, for WooCommerce integration via an addon.
Envira Gallery is definitely near the top of our list because of its impressive advanced features, although it has fewer gallery templates to choose from than FooGallery PRO does.

This gallery plugin is very fast and lets you create a basic gallery that's quite customizable. You can choose from standard layouts or use the drag-and-drop functionality to create custom grids to your liking. Modula calls itself the "The WordPress Gallery Plugin for Non-Technical Users" and it is a good option if you're looking for ease of use. It's primarily an image gallery plugin, although you can create video galleries as well. Modula has these notable features:
SpeedUP™, a proprietary solution that keeps gallery images crisp but ensures that your website isn't slowed down, through a combination of file optimization algorithms and fast CDN functionality. This would help your site with Google Search rankings.
Creating galleries is very easy, although Modula only has four main gallery layouts: custom grid; creative gallery, masonry, and slider.
Modula delivers "device-aware" gallery layouts, meaning that your galleries will render smoothly on any device or screen size.
Modula users credit it with providing excellent customer support.
You can add various extensions to Modula, including pagination. If you're looking for a simple, uncomplicated gallery plugin for your site, this is a good fit. Although the Starter Plan has very limited features – you would need to look at the Trio or Business plans to unlock more advanced features.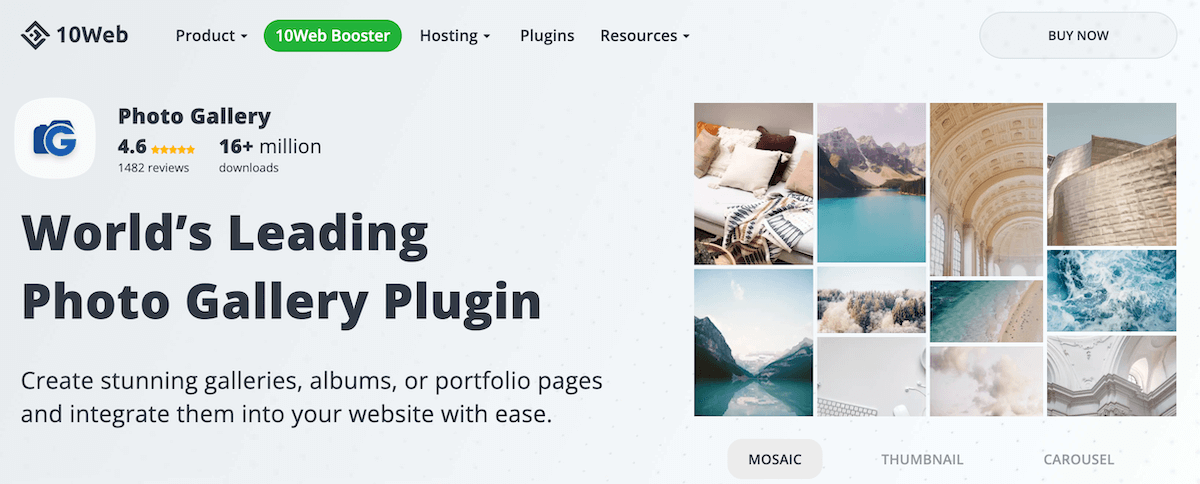 This plugin has quite a few gallery features including 10 gallery views (like Slideshow, Thumbnails, Masonry, Image Browser, Extended and Compact Album, Blog Style, Mosaic) and four gallery widgets: WordPress Standard Tag Cloud, Dynamic Tags Cloud (Premium version, Slideshow, and Gallery. The lightbox feature is noteworthy; 15 slideshow effects, social sharing, full-width view option, filmstrip, image commenting (Premium version), lightbox autoplay, and more.
If you want to create galleries from Google Photos, export galleries from another site, or import them to another site, you'll definitely need the Plugin Bundle, which effectively gives you 15 plugins. That could feel like a bit of overkill. All in all, WordPress Photo Gallery is a quality gallery plugin, although it may not suit you if what you're looking for is deep gallery/WooCommerce integration.

You will probably know of Jetpack as a security and SEO plugin, with features such as optimizing site speed and maintaining website backups – but it also features a few gallery options as part of its content creation features. These are included in every Jetpack plan, so you can technically get them for free.
Of course, you can't expect the same level of customizability and features you would get in a dedicated image gallery plugin; rather, you'd be getting limited gallery functionality within a host of other (very useful) WordPress tools. With Jetpack you can:
Display image galleries in several styles including a grid gallery, rectangular mosaic, square mosaic, or circular grid.
Display a photo gallery or slideshow in your blog's sidebar.
Convert standard image galleries into a carousel, giving users an engaging full-screen photo browsing experience.
Automate integration with Jetpack's (free) content delivery network.
Jetpack is such a comprehensive plugin for almost every aspect of a WordPress website that it's worth including on most "best of" plugins lists – but again, it won't give you the advanced gallery functionality you may be wanting. You could consider purchasing Jetpack's Security bundle or some of its standalone tools (like Akismet Anti-spam or Boost) and then purchase another, dedicated gallery plugin.
What is the Best Image Gallery Plugin for WordPress?
In summary:
NextGEN Pro is a powerful gallery plugin worth considering if you are a professional photographer or illustrator – but it's not ideal for WordPress/WooCommerce sites that sell other products.
Modula is extremely easy to use and has some interesting features, like SpeedUP™ but it's missing some of the advanced gallery functionality we'd like to see.
10Web WordPress Photo Gallery offers everything you'd need in an image gallery plugin, but the Plugin Bundle feels like overkill unless you're really going to use the plugin on up to 30 sites and can make use of the 15 "premium plugins" included in the bundle.
Jetpack is a fantastic plugin to serve multiple needs on any WordPress website, from security to SEO, but its gallery functionality is rather limited. Maybe Jetpack could develop that aspect further in the future, making it a compelling "all-in-one" plugin.
Envira Gallery is an excellent image gallery plugin, scoring 4.5 stars in the WordPress plugin directory (at the time of writing).
This puts FooGallery PRO, currently scoring 5 stars in the directory, in the first place.
FooGallery PRO offers an impressive number of gallery layouts, is immensely customizable, and is easy to use. It meets all other essential requirements – SEO, site speed, responsiveness – and provides the functionality needed by professional photographers, web designers, and eCommerce store owners alike.
The WooCommerce integration, in FooGallery PRO Commerce, enables your image galleries to become your primary sales tool. With FooGallery PRO, your galleries are easy to search. We love the customizable lightbox and the gallery effects, including hover effects and icons. It's easy to add SEO-friendly tags and captions to images, and even EXIF data for photographers. Also for photographers: image protection, through watermarks. Finally the pagination options – including infinite scrolling – go beyond the standard. PRO Expert and PRO Commerce also allow for dynamic video galleries. As far as WordPress gallery plugins go, this one doesn't miss a thing.
FooGallery has three PRO plans -PRO Starter, PRO Expert, and PRO Commerce. The different plans scale according to the level of features you need. If you simply want more gallery layout options, PRO Starter may be a good choice for you, but if you want full control over gallery customization, you'll need PRO Expert. If you want to integrate your image galleries with WooCommerce, then you'll need PRO Commerce. Compare all FooGallery plans here – and have fun putting together the best-looking image galleries on WordPress.
The Best WordPress Gallery Plugin
FooGallery is an easy-to-use WordPress gallery plugin, with stunning gallery layouts and a focus on speed and SEO.