If you have a food blog, a how-to website or if sell anything online, then you should be using images. In fact, anyone who wants their website to get noticed these days needs to use the right images. This might sound obvious, but not everyone gets it right. So here are a few tips to help you with your website images.
Rule #1 – Use Alt Text
Make sure your images are correctly labelled by using Alt tags on your images. An Alt tag is a text alternative to an image and looks like this in HTML:
< img src="..." alt="describe your image" >
It helps by providing an image description for when that image doesn't load, but it's also picked up by Google and adds to your page ranking. WordPress makes it easy to add Alt text – simple add the copy to the image when you upload it to your media library.
If you're using thumbnails, use a different alt tag on these to your larger images, to avoid people being directed to the thumbnails rather than the main images.
If you're showing different angles of the same product, use a base Alt tag, with descriptions added on for each different view. So if you have a food blog, your base tag might be 'Pizza', with descriptions added, like 'Pizza with meatballs and jalapeno' or 'Pizza topped with bacon and caramelised onion'.
Rule #2 – Use Your Own Images
Using your own images is the easiest way to get unique pictures while avoiding copyright issues. Having your own professional photos taken may cost a little, but is a worthwhile exercise. Alternatively, you can pay a subscription for good quality stock images, or use free stock photos from places like Pixabay or Unsplash. Just try to avoid using common, run-of-the-mill, staged photos.
You may even want to get a professional logo or site mascot designed, like FooPlugins' FooBot. A mascot or logo is recognizable and can be used on your website and social media pages, which works well for generating brand recognition.
Wherever you get your photos, logos and other branding, make sure you have the right to use them. Copyright infringements can be costly. If the images you're using are free, be sure to attribute them to the source.
E-commerce sites, or sites wedding venues for example, need to use good-quality images that accurately reflect the product. When your customers order products, they expect to get what they see. What happens when they don't? Apart from leaving your customer dissatisfied, you may end up getting a bad reputation or losing a customer.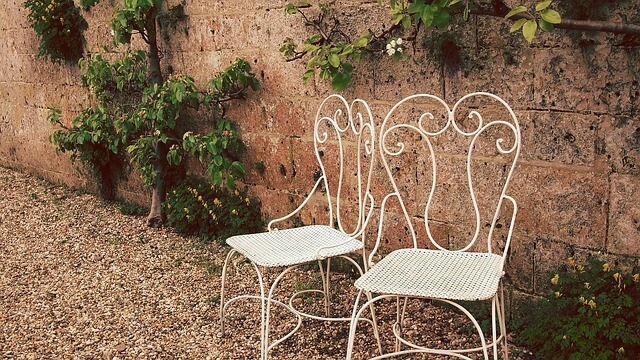 Rule #3 – Summarize Your Content With Images
Use your images to speak for you and to explain your content or products. After all, a picture can say a thousand words. Many people will look at images first, even relying on Google image searches to find what they're looking for. If you have the right images on your website, along with good titles and alt tags, it will generate customers for you.
Rule #4 – Resize and Optimize Your Images
Keep your images small. Bigger images make your loading time longer. WordPress recommends making your smaller images about 30kb and your larger ones 60-100kb. If you're using thumbnails, the sizes add up – even if all the images are small, if there's a lot of them your website or pages will take longer to load. And if your page takes too long, potential customers will go looking for what they need elsewhere.
We get a lot of support queries for FooGallery regarding slow page loading. Often, people are uploading 5MB images, without optimizing or resizing them. Optimizing your images can help you reduce your image sizes with no visible loss in quality. This can save you loads on bandwidth costs while improving your page load times. Before loading images resize them in photoshop or find other online tools to help.
Benefits of Using Images
Images Boost SEO
Using the right images, in the right way, can boost your site ranking on Google. As more people view or share your images, your ranking will improve. We've already mentioned how Alt tags can help with this. Image descriptions also get noticed on Google and will help your ranking, especially on Google images.
Images Reduce Bounce Rate and Increase Traffic
Good images keep people interested. Using pictures that speak to your customers on a personal level will keep them coming back, looking at related blog posts and clicking through to other articles. It will also bring in new visitors.
Images Help Convert Visitors Into Customers
Using good, applicable photos can convert visitors into customers. People who like what they see will stay on your website longer and become more loyal customers. This translates into more, longer page visits and a lower bounce rate. This is a bonus for most sites, but essential for e-commerce.
Images Build Customer Relationships
The right images can also build your relationship with your readers. Use photos that people can relate to and that make you approachable; human faces for example. For a staff listing, using photos of yourself and your employees helps give a personal touch.
Use images that are relevant to your audience, which appeal to them on a personal level. They'll feel like you care about, and understand them. This means choosing images that are unique, different and professional, and avoiding the standard cheesy stock photos that populate other websites in your field.
Every website, blog and social media page should be using images to attract and speak to your readers. Using the wrong images, or using the right ones in the wrong way, can cost you. But if you choose the right photos, and use them properly, you'll not only help your SEO efforts, you can also boost your readership and your revenue.