With the release of WordPress 5.5 around the corner, there are questions about sitemaps and images. We take a look at what this means for you and FooGallery.
What Are Sitemaps?
A sitemap is a list or index of all the URLs and other key information on your site that you want search engines to see. A sitemap can also include the images or videos on your site, or at least all of those that you want indexed by search engines.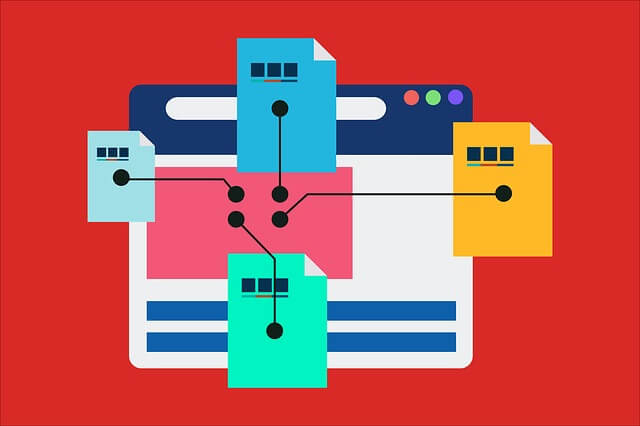 When Google, for example, crawls your site it may not find all of your URLs or see all of your images. Sitemaps help by indicating certain things to search engines, such as which URLs and images should be indexed and which URLs are more important. They also tell search engines which images to index and provide image metadata.
So you can see that a sitemap gives you some control over which content is indexed by search engines. You can specify which post types, for example, are included in the sitemaps. In the case of images, you can also choose to include or exclude certain types of images, such as Featured images.
Including images in your sitemap improves your chances of having your images or videos appear in search results. This can increase the chance of your site being listed, and therefore found, in search engine results. This is also good practice for image SEO.
How Do You Include Images in Sitemaps?
You can create a sitemap manually, but this would take up a lot of time. The better alternative is to use a plugin to generate a sitemap for you.
There are plugins that can be used specifically to generate sitemaps. However, if you're using an SEO plugin like Yoast or RankMath, then you will be able to use these to generate sitemaps. These plugins will also include settings that allow you to control whether images are included at all, and which images are included.
WordPress 5.5 Core Sitemaps
WordPress 5.5, due for release in August, will include sitemaps as part of the WordPress core. This means that WordPress will automatically generate sitemaps for you.
This update will mean that you won't need to install a separate plugin to create sitemaps. But there a few downsides to this development. Firstly, to be able to use the WordPress sitemaps, your host will need to include the SimpleXML PHP extension – if they don't, it won't work. Another concern is that images, videos and news snippets won't be included.
What this means is that, if you want images included in your sitemap (which we recommend), then you would need to use another plugin to do this for you. This also means that you will probably want to disable the native (WordPress) sitemap.
Your SEO plugin is likely account for this, and make updates to accommodate this. For example, Yoast has said that as of Yoast SEO 14.5 the default XML sitemap in WordPress will automatically be disabled.
A recent announcement on WordPress has said that there isn't cause for concern. If a site does have two sitemaps, there shouldn't be any negative consequences when it comes to the site's discoverability. However, Yoast does recommend disabling the core sitemap if you already have one, or if you set one up using a plugin.
FooGallery
So where does this leave FooGallery? This isn't great news for a plugin that focuses on images and videos. And if you're using an image gallery, then you probably feel the same way. Luckily for you, we have a solution.
We have updated FooGallery Free and FooGallery PRO to ensure we are compatible with three major SEO plugins. All of these plugins can generate sitemaps for you, which include your images and videos. From our latest update (v1.9.30), we will be compatible with Yoast, RankMath and All-In-One SEO.
This compatibility ensures that the images in your galleries are factored into your sitemaps. As such, we would suggest using one of these SEO plugins for your sitemap. You can then disable the core WordPress sitemap.
Summing Up
If the main focus of your website is on images or videos, then you'll want search engines to discover these and include them in search results. To increase the chance of this happening, you need a sitemap that includes images and videos.
While WordPress 5.5 will include native sitemaps, these won't factor in images, videos or news snippets. The solution is to use an SEO plugin to generate a sitemap which includes images. To help you get your images on your sitemaps, FooGallery (from v1.9.30) is compatible with Yoast, RankMath and All-in-One SEO.