Ecommerce optimization generally refers to a detailed approach that you can take to improve your website's conversion rate. From the layout to the navigation and the design elements, the focus should be on removing friction to get more people to purchase from your website. By optimizing their ecommerce WordPress sites, businesses can improve user experience, increase conversion rates, and generate more revenue.
That's why we've put together this guide to ecommerce optimization for WordPress websites you can follow to improve your conversion rate. It takes you step-by-step through the most important optimizations for your ecommerce store, so you can get more customers, make more sales, and recover lost revenue from abandoning visitors.
So, let's get started with these eight best ecommerce optimization tips:
Update and Enhance Your Product and Landing Pages
To keep up with the rapidly evolving trends in ecommerce website design, it's essential to routinely update your WordPress landing and product pages to avoid a massive decline in traffic. Optimizing these pages is crucial since they are where your audience will land. There are several ways to improve product and landing pages.
Firstly, consider adding promotional offerings to increase client interest and entice them to purchase.
Second, display your best-selling products on your website with attention-grabbing notification bars, calls-to-action, and announcements that will engage your audience more effectively. The FooBar WordPress notification plugin can help improve user engagement and drive sales by providing better notification bars. Here's an example:

Thirdly, utilize product evaluations by including reviews on your site to boost your ecommerce conversion rate.
Finally, utilize high-quality photographs to display your products, allowing buyers to make informed purchases by showing the product from multiple angles and highlighting the details.
Concentrate on Enhancing Page Load Times
A quick-loading ecommerce WordPress website is essential to the success of any shop. Many studies have shown that the bounce rate is proportional to the website's loading speed. You would ideally like your website to load within a few seconds since it doesn't matter how entertaining your website is if visitors leave before it loads. That's why speed is incredibly important for customer conversion.
These are some actions you may do to increase the performance of your website:
Check areas for improvement: Both Pagespeed Insights and GTmetrix are good tools for determining the performance of your website. They also indicate where adjustments may be made, facilitating the identification of critical improvement areas.

Go to a faster server: Avoid shared hosting for your ecommerce website. You need scalable and quick ecommerce hosting for your online business.
Use plugins: You can use the FooGallery WordPress plugin to create visually stunning galleries that load lightning-fast. With its user-friendly interface, responsive design, and support for lazy loading, FooGallery can help enhance your website's speed and SEO performance.
Personalize Your Content
These days, consumers want a highly tailored buying experience. It is essential for most ecommerce business owners to provide their customers with exceptional service, often referred to as the "red carpet treatment." These are some simple measures for ecommerce optimization:
Employ geolocation: If you provide items internationally or in many locations, you may utilize geotargeting to offer localized products and currency to customers internationally or regionally. A VPN like NordVPN or Express VPN can help business owners view their website as if they were in the target region, expanding reach, helping identify opportunities for growth, and understanding target audience needs and preferences.
Modify your content for different devices: An important aspect of ecommerce optimization is tailoring the shopping experience depending on the device your customers use to visit your site.
Set your prices to be competitive and transparent: Use pricing psychology to your advantage, such as pricing products at $9.99 instead of $10. Also, consider offering discounts for bulk purchases, bundle deals, or subscription options.
Optimize for Mobile Audiences
With more people using their mobile devices for shopping, optimizing your website for mobile phones is no longer an option. To ensure a pleasant and smooth customer experience, make sure your website is mobile-responsive and user-friendly on all devices. Here are some possible next steps:
Verify compatibility with mobile devices: Use a tool such as Google's Mobile-Friendly Test to evaluate the mobile-friendliness of your site's content and images. Assess the readability of your product descriptions and ensure that your site is mobile-friendly and simple to browse.
Opt for a basic design: Avoid employing too many components on your website, leaving sufficient room for CTAs and product categories.
Decrease textual density: Use as much eloquence as possible in your writing.
Compress photos: When submitting photographs to your website, you must always compress them. To further enhance your mobile optimization, consider using plugins like FooBox. FooBox is a responsive WordPress lightbox plugin that allows you to display images and videos on your website in a sleek and modern way. Using plugins like this ensures that your ecommerce site is mobile-friendly and visually appealing to your mobile audiences.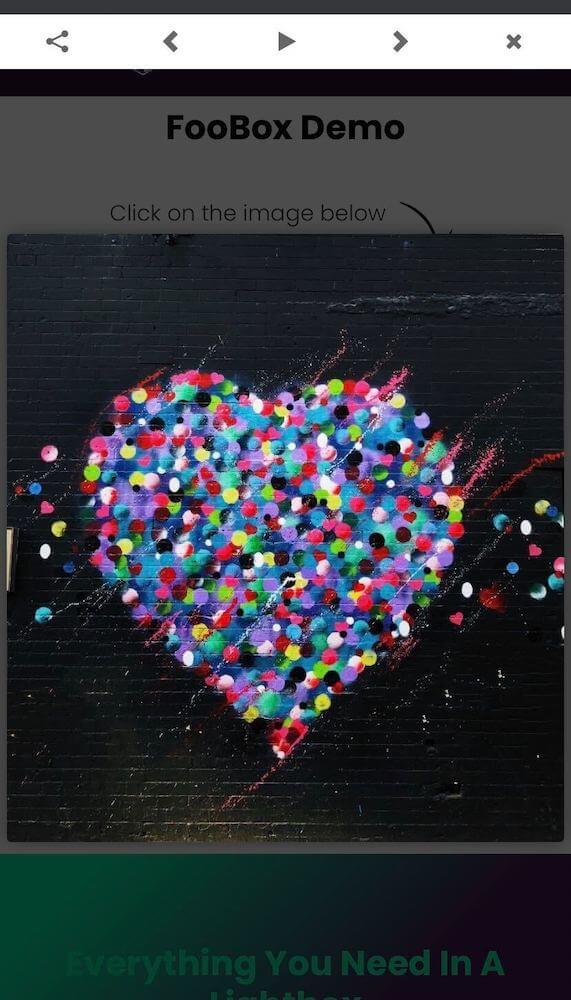 Utilize Tracking Equipment
Tracking essential KPIs and data enables you to determine what's working and what's not for your ecommerce shop. You'll also be able to determine which portions of your website prompted customers to leave and which pages or aspects led to increased sales. You can then improve your conversions by enhancing badly performing parts using this information. Facts should support every ecommerce optimization choice.
Ideally, you can incorporate technologies like Hotjar, Google Analytics, and MixPanel into your website to monitor user journeys and the performance of your business.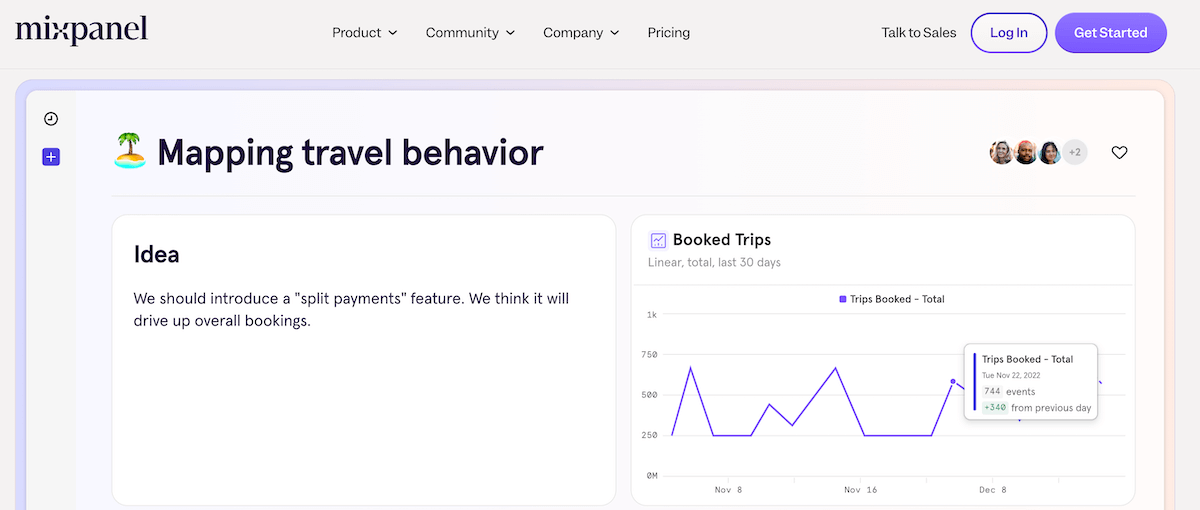 Here are some metrics that you should keep an eye out on:
Your store's key performance indicators and metrics
Primary traffic acquisition channels
Key sales statistics, including client lifetime value and average order value
Any conversion data
Measuring these metrics before and after making changes to your online shop is essential to see whether the modifications enhance your store's performance.
Do A/B Testing to Get More User Feedback
A/B testing is a wonderful method for gathering more user input. You may utilize A/B testing to evaluate what works and what doesn't if you have a concept for a new color scheme or a UX makeover. Several A/B testing strategies may be used for landing pages. A/B testing compares multiple versions of a page's components to see which version converts the greatest number of visitors into customers.
For example, you may test the conversion rates of two headlines for ecommerce conversion rate optimization: short and punchy versus lengthier and more descriptive. Moreover, you can regularly monitor your website for these issues and fix them promptly. Common errors such as broken links, slow page load times, or checkout errors can hurt your conversion rates.
Simplify Your Checkout Procedure
If your checkout process is long and complicated, you may experience frequent cart abandonment (when customers add items to their cart but must complete the purchase). To prevent this, optimizing your checkout process is crucial.
The checkout process should be frictionless between when a user places an order and when they are ready to pay. Use strategies such as abandoned cart email campaigns, retargeting ads, or exit-intent pop-ups to return customers to complete their purchases.
Moreover, you should provide a guest checkout to reduce the number of abandoned shopping carts. There's nothing more annoying than reaching the final checkout page only to discover that you must create an account to complete the transaction.
Optimize Your Ecommerce Site and Get Converting
In conclusion, ecommerce optimization aims to enhance a website's conversion rate by reducing friction and increasing the likelihood of purchasing. By updating product and landing pages, focusing on page load times, personalizing content, optimizing for mobile, and utilizing tracking tools, businesses can create a user-friendly experience that will increase revenue.
Although ecommerce optimization can be a lengthy process, implementing these tips can help to quickly improve a website's performance. With the right strategy, businesses can create a website that not only looks great but also helps to drive more sales and revenue.