If you run an online store of any kind, you need to keep your finger on the pulse of current and emerging ecommerce trends – and the big trend we're looking into here is mobile commerce. The growth in mobile commerce, which really took off from about 2015, continues to accelerate this year thanks to branded shopping apps, 5G wireless and seamless social shopping.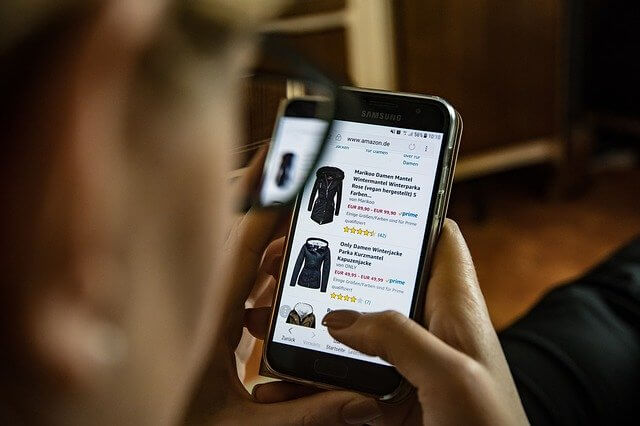 Mobile commerce is the buying and selling of products or services via any wireless mobile device. That device may be anything from a tablet to an e-reader or smart watch, but most mobile commerce happens via a mobile phone, and usually a smartphone (iPhone or Android).
Today more than half of all online shoppers shop via mobile and even on Black Friday (2021), traditionally a "bricks and mortar" shopping day, nearly 40% of sales happened via mobile phone. Mobile shopping continues to evolve in fascinating ways, with the recent emergence of several new customer expectations and tech innovations:
The Omnichannel Approach
Retailers large and small should strive to offer consumers an "omnichannel" experience, which simply means that consumers are able to do business with a retailer via any channel they choose – be that a website, mobisite, app, social media, QR code, WhatsApp, text message or in person. All of these channels sit on a mobile phone, bar in-person shopping!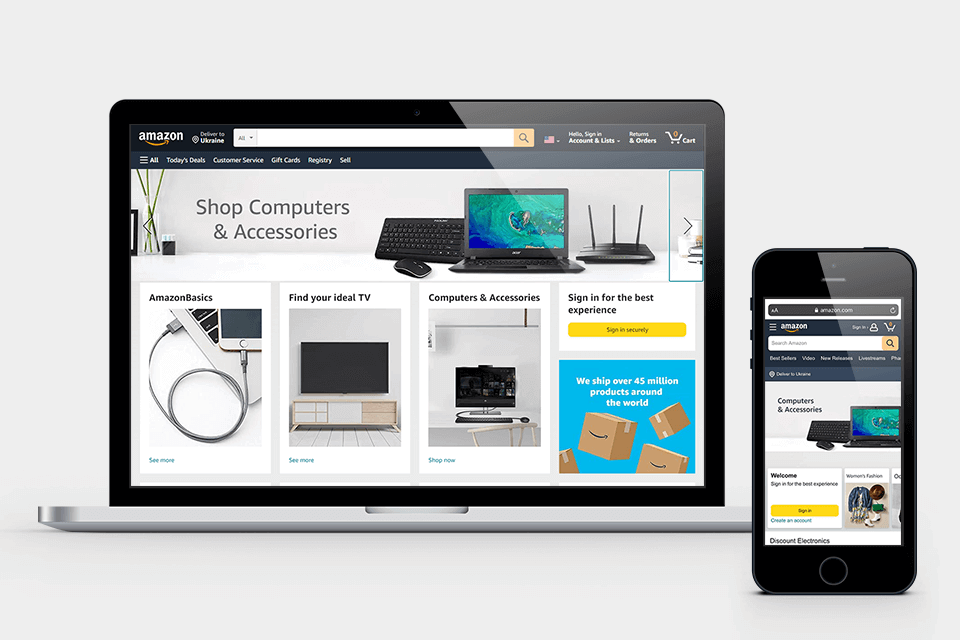 The growth of omnichannel shopping was spurred significantly by social distancing during Covid-19, and consumers now expect service and convenience however and wherever they engage with retailers. Banks, insurers and other service providers are also prioritising the omnichannel approach in 2022. Small online store owners may not be able to cover all consumer touch points, but they should cater to as many as possible.
Buying Through Apps
Online shopping began on websites, then moved onto mobile in the form of mobisites – but with the increasing sophistication of smartphones, many retailers are launching branded progressive web apps for their customers. Research shows that online consumers prefer shopping via apps which tend to be faster to lighter on content, faster to load and simpler to navigate than most websites on mobile, making them ideal for mobile users.
Of course, not everyone can afford to invest in an app, so most small- to medium-sized businesses that sell online focus on optimising their websites for a great mobile experience – and we address how to do this in our article on creating a mobile-friendly site.
Single-click Shopping
It's dismaying to consider that up to 97% of mobile site shopping carts are abandoned by online shoppers – if understandable. The traditional experience of shopping online on a PC is tedious – adding your personal details, card details, contact information, delivery address – and becomes even more so on a small screen. Online shoppers want a fast purchasing experience. This has contributed to the rise in retail apps that store consumers' information, so that future purchases can be made with 1 or 2 clicks – Google Play is a good example. The good news, if you have a WordPress/WooCommerce store, is that you can add single-click shopping through a plugin like this one.
Social Selling
Encouraging consumers to view your Facebook or YouTube advertisement, then click through to your website to shop for products, used to be a challenge. Now consumers can view your products and purchase them directly within their social media apps, without having to open a new browser.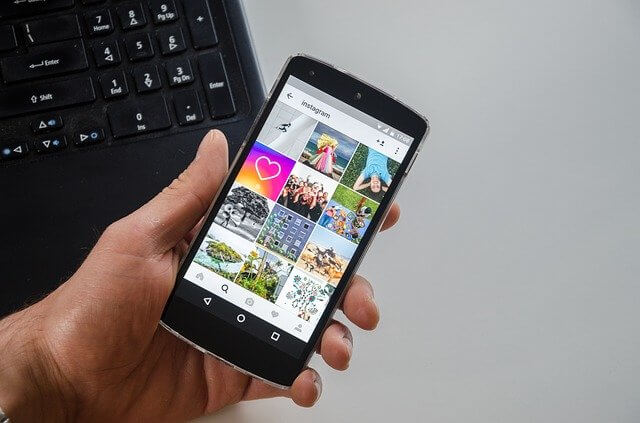 Since most Internet users spend more time on social media than any other Internet property, it makes sense for retailers to operate in the social space. Today consumers can shop on Pinterest, Facebook or Instagram Shops, TikTok and more – then share their purchases with friends and family (sometimes stimulating extra sales).
The Live Experience
Social shopping is just the start – live shopping could be the next big thing. It's a phenomenon born out of the socially distanced era, in which retailers and online shoppers started coming together online, on social media, for live retail events including product demos, Q & As, live-only discounts and the option to buy instantly. Live shopping is popular with younger consumers, who used to throng shopping malls as a social activity, as well as to shop. Whatever you sell in your online store, you can give your customers a taste of live shopping on Facebook today.
Augmented Reality (AR)
Mobile shopping apps already use AR to improve the in-store customer shopping experience. Via a smartphone screen, AR complements physical objects with digital information. For example, customers in a furniture store can open an AR app, point their phone camera at a sofa, then have relevant details pop-up onscreen – price, availability, specs and more. They can even complete their order, pay and arrange delivery on the spot; all without going through a checkout.
This trend won't really interest you unless you have a branded app for a bricks and mortar store. However, another exciting aspect of AR is what it can do for online shoppers – like giving them the ability to explore your product range virtually, or to see how décor and furniture products will fit and look within different spaces in their home (follow the links to see plugin examples for both).
Asking for it
"Voice shopping" is quite a new thing, but its growth is startling: it is a market expected to reach $40 billion in value this year, up from just $2 billion in 2018. Amazon now offers Alexa Voice Shopping, which allows consumers to shop products or browse deals by voice alone. Amazon Echo smart speakers can also remember your past purchases.
Technology always evolves to offer end users more convenience, and shopping by voice is simply more convenient than typing in queries and information on a keypad, so logic dictates that voice shopping could well become the norm for mobile commerce in the future.
Even if you're not Jeff Bezos and own a simple WordPress/WooCommerce online store, you can equip it for voice shopping through a suitable plugin. Who knows, being a relative novelty still, voice shopping functionality might attract curious Internet users.
Flexible digital payment options
Again, with convenience in mind, the popularity of simple and secure mobile payments has soared. The global mobile payment market, valued at $1.4 trillion in 2019, is set to reach $12.06 trillion in value by 2027, as more consumers move from bank cards and wallets to digital e-wallets.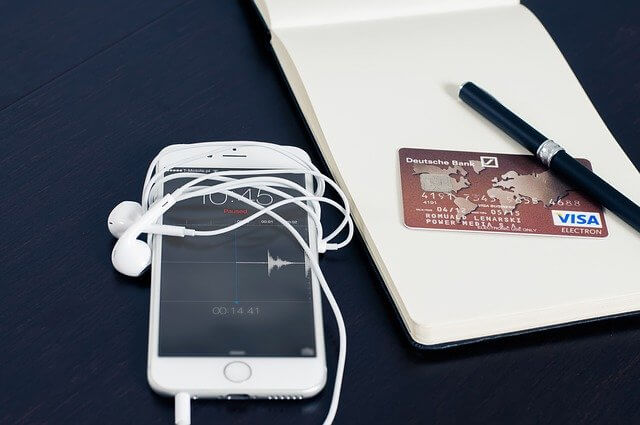 Bearing in mind that most mobile commerce happens via an Apple or Android smartphone, it's a good idea to set up both Apple Pay and Google Pay options for your online customers. However, there are several other great payment gateways you can choose from, too. More on the options in our next article.
Always-on chatbots
Data shows that 34% of online retail store customers accept AI chatbots, and you'll see them popping up on online stores more frequently this year. A chatbot is artificial-intelligence-driven virtual assistant software that can offer assistance to shoppers, help them find products and answer simple queries. Basic chatbots have pre-written scripts loaded to them, which cover most conversations customers might need to have with them, but there are also smart chatbots that learn over time and can manage more complex engagements with customers.
With chatbot functionality, your customers will feel they are getting your attention even when you yourself are away from your screen. That can mean the difference between a sale and a fail. There are some great chatbot plugins you can add to your WordPress/WooCommerce store, and a few of them can extend to your Facebook store and answer messages there.
So, what next?
Some of the things we've discussed here are likely to converge in coming years, on the ubiquitous mobile phone. Picture your future customer finding your store through voice search; donning smart VR glasses to browse your virtual shop floor in augmented 3D alongside other shoppers' avatars; ordering and paying with a swipe of their phone, then flicking a video product review to their social feeds and chat groups, before stepping outside to accept a delivery from a chatty drone.
The future of mobile commerce is exciting, and you can start experimenting with the latest trends and tech tools today. First though, it's essential to make sure that the foundation for your sales – your online store – is optimised for mobile shopping. In our next article, we discuss how.