It's easy and profitable to sell photos online!
If you're a professional photographer today, you already know the sitch: unrelenting competition with other photographers, to attract new clients via social media or sell images through the stock libraries – which take a big chunk of your revenue as commission. You need to find a smarter, more rewarding way to ply your trade.
The good news is, there is one: your new WordPress website. Many photographers are under the impression that to sell images on their own website would be costly, time-consuming and require complicated payment gateways. Not necessarily. The solution outlined here involves a thrifty combination of WordPress, the WooCommerce plugin for ecommerce functionality, and a second special WordPress plugin we've built to help photographers sell images online, FooGallery PRO Commerce.
You won't even need developer skills to pull these elements together to create a professional photography website; WordPress is intuitive and easy to master and the plugins, well, they're pretty much plug 'n play. The cost? Less than you'd think – all the things you'll need to pay for (web hosting, domain name, WordPress, Foo plugin) cost less than an arm, let alone an arm and a leg.
Isn't selling photography via social media good enough?
On the social media feeds you're competing with scores of other photographers' posts, organic and paid. Standing out from the crowd is increasingly difficult. Rather, you want to usher potential customers from your social media posts to a professional, engaging website that is all yours; it's the digital equivalent of having them visit your stylish, welcoming gallery away from the noise and distractions of the high street.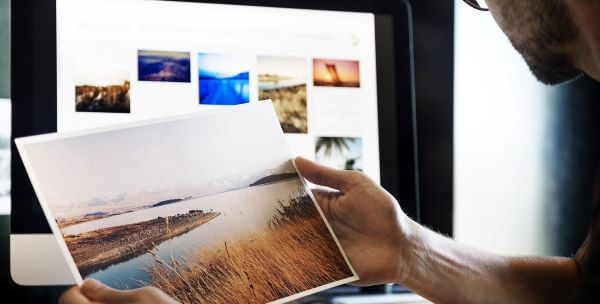 Furthermore, if you put your website together in the way we advise here, it will give you powerful tools to showcase your images in the most compelling and engaging manner possible, beyond the limitations of the social media platforms. This will help you keep existing customers and attract new ones.
Your sale, your money
Having your own WordPress website with ecommerce functionality built into it will also liberate you from selling photographs through the stock websites, which as you'll know can take away as much as 70% of every sale. If you can start generating sales through your own website, 100% of the profits will be yours. Sure, you can still sell photos via the stock sites, but we predict you'll shift ever-greater focus to your own website, once it's live and generating results. You can structure your website in such a way that you can sell digital or physical prints, as well as licenses for your more commercial images suitable for stock.
O.K. but why WordPress – isn't it for words rather than pictures?
On the contrary! Because WordPress is so easy to use and versatile, popular demand has evolved it from its early days as just a "blogging" platform into a versatile, multimedia-enabled website builder. One survey concluded that WordPress now powers more than 32% of all websites on the internet. There are lots of other CMS tools you could use, but we think WordPress is one of the easiest, and knocks out the competition because it has so many themes and plugins you can work with.
Getting started: How to sell photos online
The first thing you need to do is sign up for web hosting, which gets you the foundations on which you'll build your website – it's your little "plot of land" on the Internet. There are many affordable routes for hosting including GoDaddy, DreamHost, SmartGround and Bluehost, which WordPress itself recommends. We like Kinsta; they're efficient and offer great support. You can also get paid hosting from WordPress itself; for photographers, we recommend the Business plan, which will have all of the functionality you need. There are other, cheaper web hosting options than the ones we've mentioned, but we don't advise cutting corners on hosting; quality may suffer and, for a photographer, quality is key.
Next, your pixelated plot of land needs an "address" – known as your domain name. It's what your website will be called on the Internet – for example foodphotography.co.uk or bugpictures.ie. If your chosen web host doesn't offer domain name registration, just go to Google Domains. Decide on the website address you want most, but be flexible – ".com" domains are super expensive, and someone else might already have the domain name you were after if it's quite generic. Play around with a few options.
Next, you'll need to get WordPress. Your web host will probably guide you on this, otherwise download it here. Visit our sister blog for guidance on choosing a host, securing a domain name and downloading WordPress, in greater detail.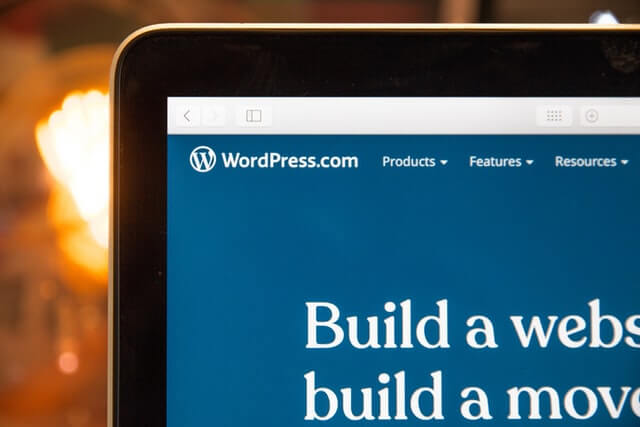 Once you have WordPress, you can move on to the fun part: choosing a WordPress theme. This is the pre-built design framework for the look and feel of your website-to-be. WordPress has an impressive library of themes designed especially for photographers, many of which are free. You can view some of them here. Make sure you pick one that integrates with WooCommerce, which we'll come to next. Look at Fargo or Ambience Pro, for example. You also want a theme that fits well with your type and style of photography – whether that is intimate portraits or epic landscapes.
Once you have a theme, you can start building your website. The WordPress dashboard is simple to navigate and you should have little trouble creating a menu, creating new pages and populating them with text, images or videos – don't try and create an image gallery for your photos yet; we'll get to that. If you hit any stucks putting your website together, WordPress offers great around-the-clock support, there are lots of Youtube video tutorials and you can reach out to the WordPress community for advice.
WooCommerce
Once you've designed your site to your satisfaction, you want to turn it into an online store, enabling visitors to your website to easily browse, order and pay for your product. That's where WooCommerce comes in; it's the most popular ecommerce software in the world. You can download it directly from your WordPress dashboard (Admin > Plugins > Add New). WooCommerce lets you easily turn your site into a digital store offering secure payments, configurable shipping options and more, out of the box and for free. WooCommerce also offers great support on its site; just click on "Resources" to find guidance or talk to a WooCommerce pro.


FooGallery PRO Commerce
So now you have a workable photography website from which you can technically sell online – but without the right gallery plugin your images are just going to be rendered as small-size images or tiles of products in your WooCommerce store. Fine if you're selling coffee mugs, but not professional high-res photography. This is where we come in!
You need one more plugin to really drive sales: FooGallery PRO Commerce. It's designed to turn what would be just a basic WooCommerce store like any other into a visually stunning image gallery that showcases your photography at the quality level it deserves. With FooGallery PRO Commerce, you can:
Create a dynamic gallery from your images with formatting and theme options, search-by-tag functionality, and more.
Let visitors view image details or variations in the attached lightbox.
Add "sale" ribbons/banners to specific images.
Add CTA buttons to images.
Enable image protection with a click.
Add advanced image watermarking to safeguard your IP.
Let visitors drop gallery images straight into their shopping cart.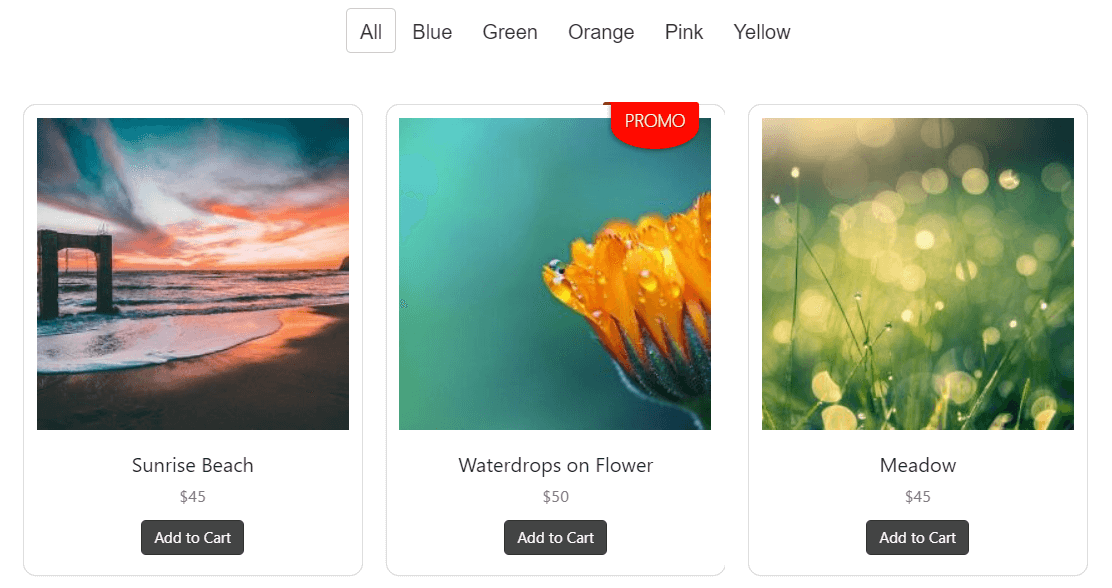 FooGallery PRO Commerce is an evolution of our original FooGallery plugin, which has a stack of features that have garnered its five-star status on WordPress.org and led to 200 000+ active installs so far. PRO Commerce adds more functionality to the original plugin to close the gap between gallery and payment portal – giving you a website that enables your photographs to be both showcased in the most engaging way and quickly, easily sold online.
Some top tips to remember when you sell photos online …
Knowing how competitive photography is today, carve out a specific niche for yourself and work at growing your reputation in that niche via social media and blogging.
Post individual images to Instagram, and link them back to the original images inside your website's gallery, encouraging quick purchases.
Put a bit of effort into LinkedIn, where you can cultivate direct connections with creative directors, marketing heads and the high-LSM corporate sector.
Enhancing your images for optimal quality is fine but avoid over-filtering or over-editing.
Post your most unusual images to the free stock sites like Unsplash – you have nothing to lose by experimenting with your less commercial work here, and if someone likes your unique vision, they may seek out more of your work.
Always offer different sizes and prices on your images; some guidance on re-sizing for WooCommerce here.
If you intend to sell a lot of physical prints have a reliable printing solution, whether you plan to print yourself, use a reliable local printer or use an online photo lab. You could do the same with framing.
When you sell photos on your website you should always watermark them – FooGallery PRO Commerce helps you do this with ease.
Effective pricing is one of a photographer's biggest challenges. Generally, the less "repeatable" and more unique an image is, the higher its market value. On the flipside, if an image has clear commercial usability and you're likely to sell a lot of it via licensing, price lower. This blog post offers a great take on the topic of pricing.

We hope you can now see a clear path to a) building your own website and b) using it to sell photos with the tools we've covered. If you have any questions, especially about FooGallery PRO Commerce, or have photography-related topics you'd like us to cover in a future blog, drop us a message here. Good luck!