FooGallery Free is packed full of awesome features. But if you're looking for something extra, one of our premium plans might be the solution.
Here's a quick comparison of the FooGallery plans (Free and PRO), or you can skip ahead to find out more about our Pro Plans and the Free Trial.
Plans from $59.99
Take your WordPress-powered business to the next level

Plans from just $19.99

Advance your galleries with select PRO features

Download from WordPress.org and get started right away

Uses built-in Media Library to manage images

Instant Gallery Previews in Admin

Copy to clipboard shortcodes

Drag n Drop reordering of images and galleries

Custom CSS for both galleries and albums

Visual shortcodes in rich text editor

FooGallery block in Gutenberg editor

Page usage metabox with one-click gallery page creation

Multiple hover effects presets

More Features Coming Soon!
PRO Plans (Starter, Expert and Commerce)
FooGallery PRO is available in three premium plans: PRO Starter, PRO Expert and PRO Commerce. Each of these comes with select features, designed to help you create the best galleries for your needs. Below, we run through all of the features included in each, and make some recommendations based on our customers' previous experiences.
If you're unsure about which option is right for you, remember that you can make use of our Free Trials. This is a no-obligation, no-credit-card-required, 7-day trial where you get to explore the features that come with your select plan. Find out more about this option below.
FooGallery PRO
Explore our premium plans and find out which is the right fit for your site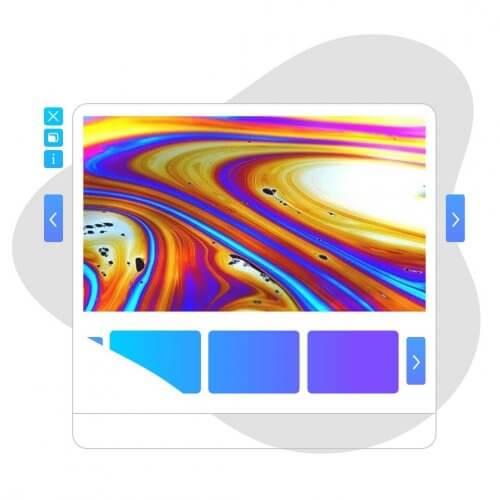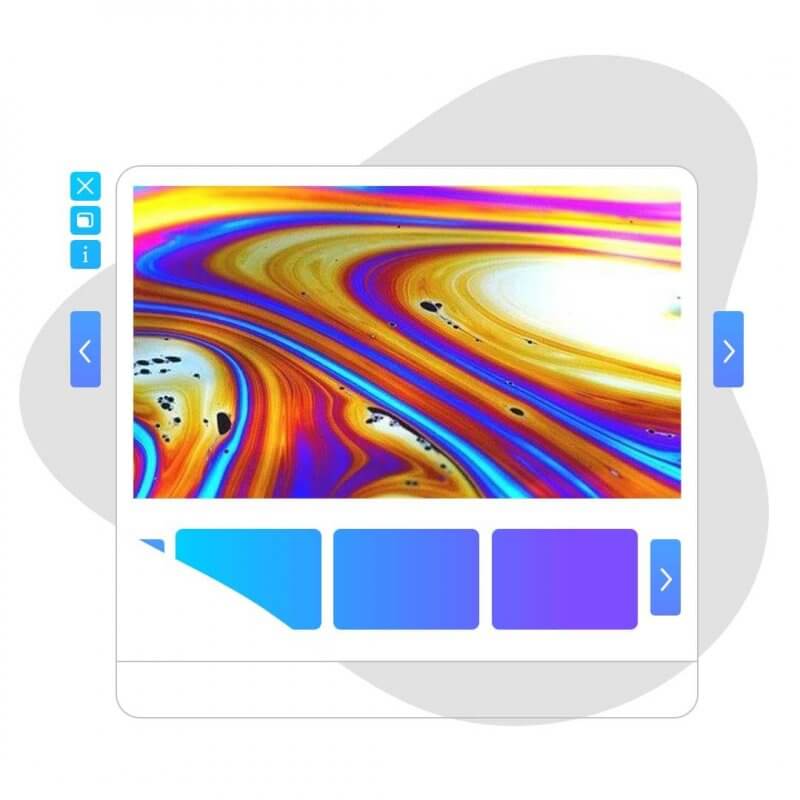 FooGallery PRO Starter
All features included in FooGallery Free, PLUS:
3 additional Gallery Templates
FooGallery PRO Lightbox
Premium Hover Effects
Premium Customizations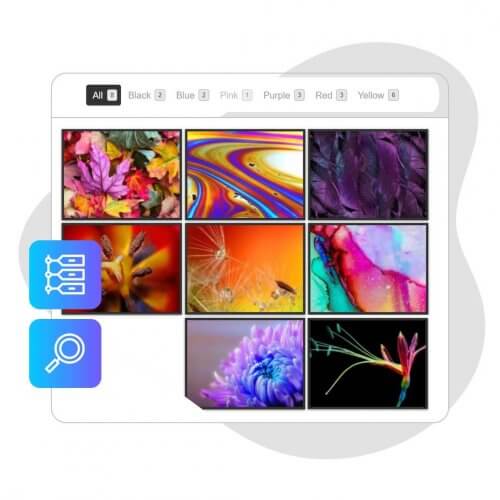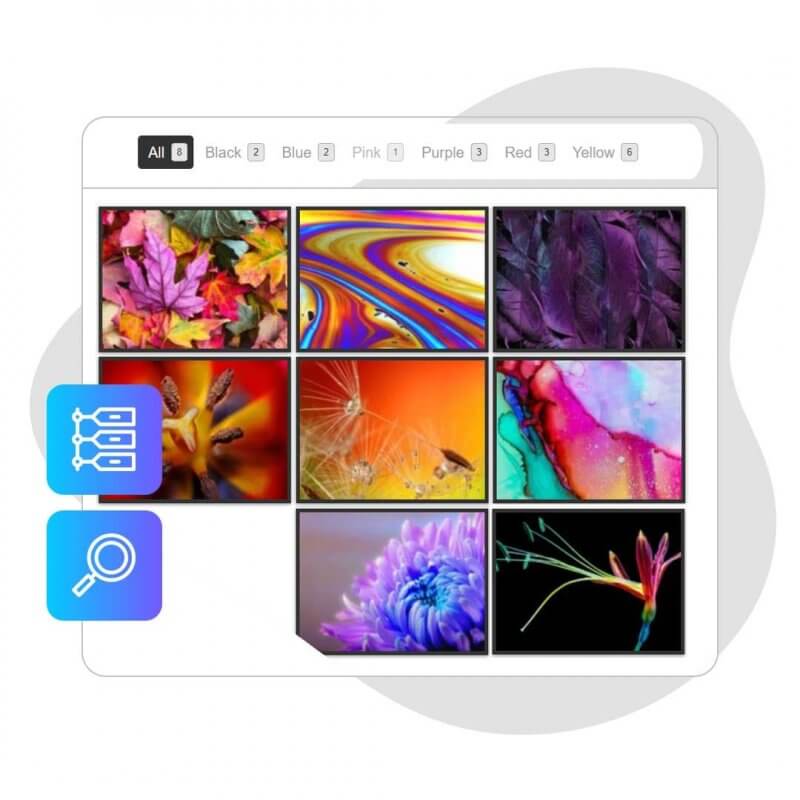 FooGallery PRO Expert
All features included in FooGallery PRO Starter, PLUS:
Video Galleries
Deep Linking
Media Tags & Categories
Custom Captions
Frontend Gallery Filtering
Multi-level Filtering
Dynamic Galleries from Datasources
Bulk Copy Settings
Advanced Pagination
EXIF Data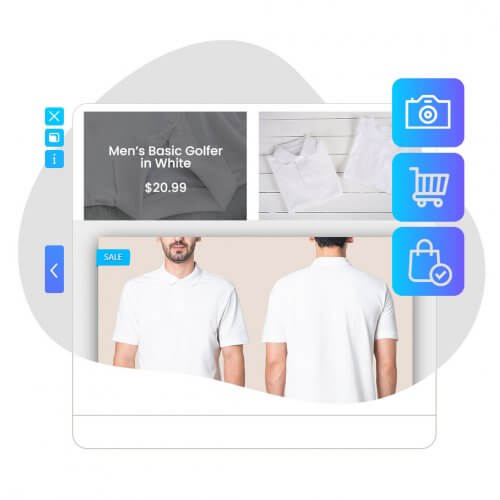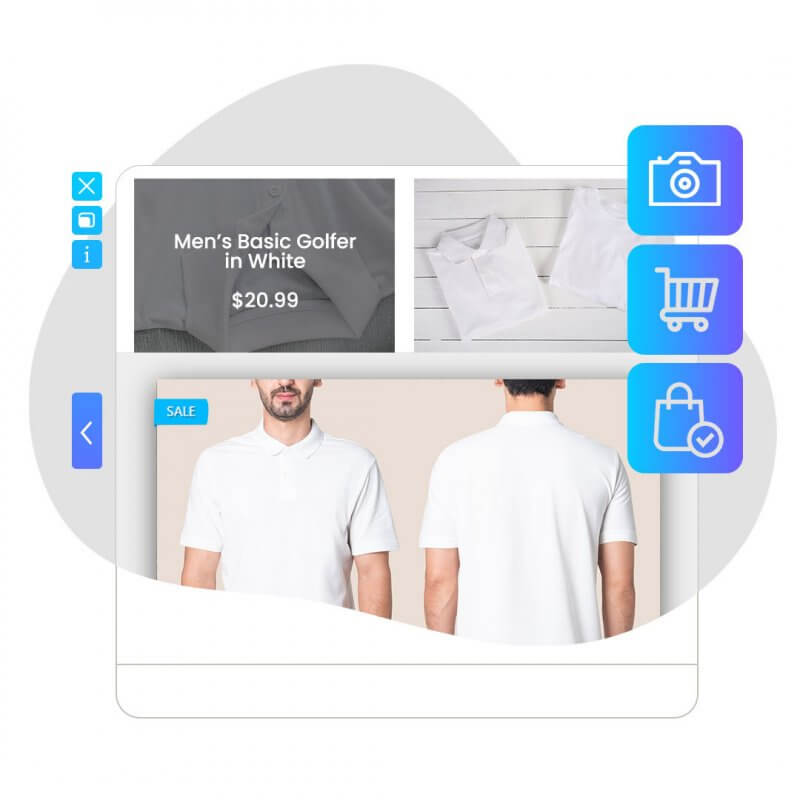 FooGallery PRO Commerce
All features included in FooGallery PRO Expert, PLUS:
WooCommerce integration – create galleries from your WooCommerce Products
Sales Ribbons
Add to Cart Buttons
Product Gallery Template
Filter by Product Category
Product Variation Support
Manual Linking of Products
Watermarking
Right-click Image Protection
Which Plan Is Right For you?
To help you find the best fit for you, here's what we recommend based on our customers' experiences.
FooGallery PRO Starter – If you're just starting to explore WordPress, or just beginning to create galleries for your website, then this is a good option for you. It includes a lot of features that can help you customize your gallery and create a unique look. It also comes with the convenience of having a built-in lightbox, which you can also style.
FooGallery PRO Starter is reasonably priced and is the ideal entry-level premium WordPress gallery.
FooGallery PRO Expert – If you have some experience with creating and styling galleries, and you're looking for those extra features to take your galleries to the next level, then PRO Expert is the perfect solution. This plan comes with plenty of additional customizations, but more importantly, it includes video, filtering, pagination, custom captions and EXIF data among the many additional features that you get. This plan gives you the capability to create advanced galleries for your site.
FooGallery PRO Expert is competitively priced for all the extras that you get and is worth looking at if you want to build premium galleries. We recommend it for freelancers and website owners who want a professional-looking website.
FooGallery PRO Commerce – For anyone who wants to turn their website into a business, FooGallery PRO Commerce is essential. The additional features allow you to turn your gallery into an online shop, from which customers can view items and add them to a cart. This plan integrates with WooCommerce and includes a predesigned Product Gallery template, so you can 'set up shop' in just minutes. Plus you can add right-click image protection and watermarking to your images!
FooGallery PRO Commerce is worth the price, as it helps you drive sales and grow your business, directly from your gallery. It is geared towards anyone who wants to use galleries to build an online shop.
FooGallery Free Trial
Still not sure if FooGallery PRO is right for you? Try the 7-day No-Obligation Free Trial. After 7 Days, it will revert back to the Free version with no downtime. Follow these steps:
Download the free version of FooGallery and activate the plugin from your WordPress admin.
You MUST opt-in and activate your version of FooGallery.
After activation, visit the FooGallery -> Account page in your WordPress admin.
Click the Start My Free 7 Days button. Select the plan you want to try (Starter, Expert or Commerce).
Your free trial will be activated and you will need to download the PRO version of FooGallery.
Once you have downloaded the PRO version, you will be able to use all PRO features for that plan for 7 days.
Having trouble with your free trial? Contact us and fill out a Pre-Sales question. We will get back to you ASAP.