The WordPress Gallery Plugin You've Been Looking For!
Tired of the built-in gallery baked into WordPress? So were we. It does a great job for simple galleries, but when you need more control and better gallery management for your website, then FooGallery is a great choice. And after using it, we're sure you'll agree with us that FooGallery is the Best WordPress Gallery Plugin!
FooGallery Demo
* The above FooGallery demo has images from Unsplash. The gallery has also been customized with custom CSS, so that it has the same look and feel of our website. You can also do the same with your galleries, by following our simple guide.
A WordPress gallery plugin you can trust!
WordPress.org Rating
4.8
out of 5 Stars
5 Star Reviews
771
on WordPress.org
Active Installs
100,000
and counting!
We Know You Will Become A Fan
We strongly believe that FooGallery is the best WordPress gallery plugin available on the market today. We have tested all the competition and done the comparisons. We have compared user-friendliness, speed, and image SEO, as well as the final result you see on the frontend. If you are a photographer, website owner, entrepreneur, or you simply just love well-built software that delivers on speed and results, then FooGallery is the right choice for you.
Why not give it a go? You have nothing to lose!
I tried most of the so-called "best WordPress gallery plugins", and returned ALL of them. Either because they were buggy or didn't do what I wanted them to do. I found this gallery because it was being used on another website. I bought it and, not only is this gallery awesome (so is FooBox), the support is second to none. Settings are clear, it's simple to set up and configure a gallery and it looks good! The abundance of features makes upgrading to PRO a no-brainer. Don't waste your money on another gallery, save yourself the aggravation, use FooGallery!

Brenda Ellison

RE-SCAPE.COM INSPIRED RECYCLING
FooGallery PRO Pricing
Get Started For Just $5.99
PRO Commerce
PRO Commerce Features
Priority Support
Software Updates
Best For: photographers and entrepreneurs who want to make money online
PRO Expert
PRO Expert Features
Priority Support
Software Updates
Best For: photographers who want complete control over their galleries
PRO Starter
PRO Starter Features
Priority Support
Software Updates
Best For: site owners looking for more customization and gallery layouts
Unsure Which Plan Is Right For You?
You can also take a closer look at the different PRO plans and the compare the available features for each:
A PRO Plan For Every Budget
FooGallery PRO comes in 3 plans: PRO Starter, PRO Expert and PRO Commerce. Check out the features available in each plan below:
Awesome Features in our WordPress Gallery Plugin
Stunning Gallery Templates
Choose from 7 layouts, including the default responsive layout, carousel, masonry, justified, portfolio and also single thumbnail.
Take a look at the demos.
Import / Export
This feature makes it quick and easy to import galleries from one WordPress install and export them to another.
Drag and Drop Reordering
Changing the order of your gallery images is simple, thanks to drag and drop reordering.
Simple Pagination
Large galleries can go on forever. Make them more manageable with simple dot pagination.
See how this works.
Instant Gallery Previews
See changes to your gallery as you make them. While editing, the gallery preview panel shows you exactly how your gallery will appear on the frontend.
Border Customization
Change the appearance of your thumbnail borders by changing the border width, rounding the corners and more.
7 Hover Icons
You can add icons to gallery thumbs to display on hover. We've given you a selection of seven icons.
Uses the WP Media Library
FooGallery makes use of the WordPress media library. This means you don't need a separate image library, which saves you a lot of space!
One-Click Gallery Page Creation
With FooGallery, you can create a page for your gallery with a single click! Once you've created your gallery, you can create a new page for that gallery almost instantly.
Gallery Performance
We could not call ourselves the Best WordPress Gallery Plugin without making sure we are the fastest. We have optimized all our gallery layouts to reduce page load times and improve your core web vital scores. We care about things like content layout shift!
Lazy Loading by default
Your galleries come with lazy loading enabled. This improves page performance and helps with page load speed.
NextGen Import Tool
Moving from NextGen to FooGallery? No problem. Simply import your galleries AND your albums.
Learn more about the NextGen Import Tool.
Gutenberg Ready
We've made it super simple to add galleries in the Gutenberg editor! Simply click on the FooGallery block and select your gallery.
6 Loading Icons
Display an icon when your gallery images are loading. There are six to choose from!
Drop shadow customization
Create depth for your thumbnails by adding a drop shadow. This can range from an outline to a large shadow. You can even add an inner shadow.
7 Hover Effects
Add something extra to your gallery by including hover effects. You can change the theme, colorize, zoom and more.
Learn more about Hover Effects Settings.
Custom CSS
Need to add some extra styling to your gallery? If you have some experience with developing, you can add custom CSS to your galleries.
Password Protection
Protect individual galleries and/or albums from being viewed by unauthorised visitors.
Image SEO
We take SEO seriously! Not only are all images crawlable by search engines, we have also integrated with the most popular SEO plugins to make sure your gallery images are included in your sitemaps.
Retina Thumbnail Support
Improved image thumbnail quality on devices that support retina. This means your galleries will look great!
Learn more about Retina Ready Images.
FooBox Lightbox support
Need a lightbox for your gallery? FooBox works seamlessly with FooGallery to create a lightbox for your full-size images.
Check out FooBox!
Copy to Clipboard Shortcodes
You can insert galleries onto a page using the copy-to-clipboard shortcodes. Click on the shortcode for the gallery and copy it to your page or post.
Advanced Thumbnail Sorting
Easily change the order of your gallery thumbs. You can sort by date created, date modified or by title.
Albums Built In
FooGallery comes with a free albums extension. You can create albums from a selection of galleries, making it easier to organise and view your images.
Learn more about albums.
Loaded Effects
With FooGallery, you can even add an effect as your images load. Your photos can slide up, drop down, fade in, or flip, just to name a few.
Caption Customization
You choose what info is shown for the captions. Set your caption titles and descriptions to use the image title, alt text, caption or description.
Media Modal
Our Advanced Attachment Modal gives you easier access to, and greater control over your media attachments.
PRO Features You Will Love
Besides the long list of amazing features that come with our free WordPress gallery plugin, we have also built some amazing features for those of you looking to take your galleries to the next level. And we realize that not every feature is for everyone, so to make our PRO features available to more people, we have 3 plans to suit most budgets.
FooGallery PRO Starter Features
Our PRO Starter plan is our most affordable plan and includes features that take your WordPress galleries to the next level! PRO Starter is mostly for photographers or website owners that want better-looking galleries and lightboxes.
FooGallery PRO Expert Features
Our PRO Expert plan unlocks exactly what you would expect – expert-level features! Our most popular plan is for professional photographers and website owners who want to invest in how their galleries look and work. If you want your visitors to take you and your galleries seriously, then you need PRO Expert.
FooGallery PRO Commerce Features
Our PRO Commerce plan is for the photographers who make a living from selling their photos online. We have integrated with the world's most popular ecommerce platform, WooCommerce, to bring you innovative tools to help you sell more with hardly any effort. The best WordPress gallery just got a whole lot better!
What Our Users Have To Say
Great product, fantastic support
Highly configurable, and the developer has been really great with advice on customisation. I'm really pleased with FooGallery!
Nat Coalson

I absolutely loved how easy it is to make the gallery look different than every other gallery on every other site.
John Hawkins
9 Seeds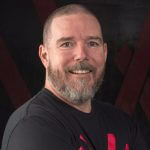 A wonderful fit for users who need a lightweight plugin that creates beautiful galleries without the need for custom styling or coding.
Rebecca Gill
Web Savvy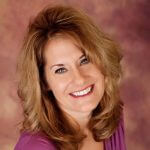 Been Great for Years, Time to Upgrade
I have used FooGallery on and off for a few years depending on my needs. I actually have had lots less issues, especially around cache stuff, than other popular galleries. I have been thankful for the free version, but my needs changed, so now onto the premium version.
BobWP

Great plugin; best option to display images in WordPress. It's responsive too.
Li Fan

FooGallery FAQs
What is FooGallery?
FooGallery is a responsive WordPress gallery plugin. Here's a breakdown of just what that means.
FooGallery is a photo gallery plugin, meaning it allows you to create beautiful galleries on your WordPress site. You can upload photos, media files, and even videos, and use all of these to build your galleries. It's quick to customize and the PRO version offers you more advanced settings and preset templates, as well as plenty of other features. Upgrading to PRO will give you access to one of the best WordPress gallery plugins around.
Best of all, FooGallery is responsive. It adjusts automatically to fit the device from which it is being seen, whether this is a computer, mobile phone, or tablet. It's one of the best WordPress gallery plugins on the market, regardless of whether you're using the free version or one of the premium plans – both give you access to some amazing features!
FooGallery is a WordPress plugin. It's quick to install and easy to use on your WordPress site. We've made sure that it is compatible with the latest version of WordPress and Gutenberg. Because of this, the FooGallery plugin will work when you update your site. Plus you can find the FooGallery block in the Gutenberg editor.
Is FooGallery easy to use?
Yes. FooGallery's settings are intuitive, simple, and self-explanatory. The default settings give you a great-looking Responsive Image Gallery without having to change a thing. But of course, you can easily create different and unique image galleries by simply adjusting the default settings of the plugin.
Using these settings you can create a unique gallery style that works for your WordPress site. Simply choose the gallery layout you like and work with the effects and advanced features, to create your perfect image gallery.
Another feature that other WordPress gallery plugins often lack is the possibility to import files from other gallery plugins. FooGallery Migrate, a separate free plugin on WordPress, allows you to migrate your galleries from other plugins to FooGallery, saving yo uthe hassle of recreating galleries while keeping the look and feel of your galleries as close to the original as possible. Find out more about migrating your galleries.
The user-friendliness of FooGallery is one of the most important features of our WordPress gallery plugin. Choose from ready-made layouts, or tinker around with the settings to create your very own responsive image gallery — FooGallery has it all!
Will FooGallery work with my theme?
Yes, FooGallery has been around for a long time, and has been tested with most popular themes available for WordPress. We are confident that it will work well with most themes in the WordPress ecosystem. If you find a problem, then please contact us, so that we can work with you to resolve the issue.
Are galleries responsive?
Yes absolutely! That is one of our most important features. FooGallery comes with a bunch of gallery templates (layouts) like masonry, justified or portfolio. All of our layouts are responsive. We also have retina support built in, so your images will look crisp and sharp on devices that can handle high resolutions.
What about SEO?
SEO is very important to you and to us! We know that having crawlable images can boost your SEO, so all our images have alt-text and title attributes. We have also integrated with the most popular SEO plugins (Yoast, RankMath, AIOSEO) to make sure your sitemaps include your gallery images. This means your images can be found by search engines, which means more potential traffic to your site.
Another very important SEO factor is speed. We have optimized FooGallery to load extremely fast, and rewrote our javascript from the ground up to score better for Google's Core Web Vitals. See the next question for more info on this.
Do your galleries impact Page Speed, or Core Web Vitals?
A fast-loading gallery is one of the most important features when looking for a WordPress Gallery Plugin. And do you know what? Many gallery plugins are not concerned about this, or make no mention of it at all. We took a different approach. We rewrote our code to speed up page load times, and also improve visual stability across all of our gallery layouts. Obviously, some layouts perform better than others, but all of them have been optimized to be as good as it gets. We developed our galleries with Core Web Vitals in mind, which led to dramatically better scores for the 3 key factors:
Largest Contentful Paint – galleries load and appear quicker for your visitors
First Input Delay – you can interact with the gallery sooner
Cumulative Layout Shift – gallery images shift around a lot less than before!
Why do you need FooGallery?
If you use WordPress and you have galleries on your site, then you need FooGallery. This plugin focuses on displaying your images to their best advantage. It's versatile and lets you create a gallery that suits your needs and showcases your images. If you want to build your gallery on a single site, making use of features such as infinite scroll, FooGallery will enable you to do just that.
In addition to this, FooGallery can help improve your SEO. Because it was built with page speed as the top priority, and has built-in lazy loading, your galleries load lightning quick, and all your images are indexed by search engines. FooGallery is also responsive, which helps ensure that your site is mobile-friendly. These days, more than half of internet traffic comes from mobile devices, and search engines are sure to factor this in when ranking your pages. Plus, galleries that aren't responsive are just plain frustrating for mobile users. Even with the free version, you'll be able to see improvements in your SEO efforts very quickly.
FooGallery works best with a lightbox plugin, like FooBox Pro, which gives you added features such as social sharing. Using a lightbox allows users to open the images in a responsive lightbox above the gallery. This is useful because your visitors don't have to navigate away from the gallery page in order to view the full-size images. FooGallery PRO also includes a built-in lightbox!
Does FooGallery include video?
Yes! FooGallery PRO gives you the ability to import videos into your gallery. You can create a video gallery or combine video and images in a single gallery. This advanced feature is a great option for anyone wanting to boost their website traffic with the use of video.
The import tool makes it simple to pull in videos hosted on YouTube, Daily Motion, or Vimeo, to name just a few. You can also import videos from your Facebook feed. This means that you don't need to host the videos on your site, cutting down on bandwidth and avoiding slow page load speed.
Who is FooGallery designed for?
Everyone! Well, everyone who needs an image gallery on their WordPress website. It's straightforward enough for complete WordPress beginners to use FooGallery and all of its features.
But really, it's designed for people like photographers or bloggers. It's also a great fit for anyone focusing on content marketing. In other words, it's ideal for those who need to display a lot of images or videos on their pages. Photo galleries can tell a story like no other medium. They also provide some shareable content to populate your social media feed. If you already have a WordPress site and have struggled to implement images in it, FooGallery might just be the answer you were looking for.
Features like albums, filtering, and pagination make FooGallery an ideal choice for anyone with an image-rich site. These advanced features allow users to find the images they're looking for quickly and easily, as well as let you upload them effortlessly. So if you use a lot of photos and videos, no matter what your profession or interests, then FooGallery is the WordPress image gallery plugin for you.
Creating the perfect, visually attractive gallery can be challenging even for experienced web designers. Using the right WordPress photo gallery plugins can make this entire process much simpler, starting from the upload and ending with picking out the best gallery filters. Choosing FooGallery lets you create exactly what you had envisioned, and much more! You can also use the Gutenberg block to incorporate your gallery into a post.
What do I get with the Free version?
FooGallery Free comes with everything you need to create beautiful galleries. But if you want extra features, FooGallery PRO might be a better option for you. You can have a look at our feature comparison to find the best fit for you.
With FooGallery Free, you can upload images to your WordPress gallery. You can select a template, such as the Responsive Image Gallery or the Masonry Image Gallery. From here you can adjust the thumbnail settings, choose what captions to display, tweak the hover icon, insert a lightbox, and so on.
FooGallery PRO, however, gives you a bit more versatility along with advanced features and templates, allowing you to create a gallery style all your own. There are three PRO plans, allowing you to select the features you need for your galleries.
PRO Starter includes three extra templates, along with a built-in lightbox and additional customization options, and there are more effects along with some beautiful hover presets.
With FooGallery PRO Expert, you get advanced features, like more pagination options and features like filtering and bulk copy.
One of the most significant additions to FooGallery PRO Expert is video. With this, you are able to import videos to your gallery from various sources including YouTube, Vimeo, and Facebook. You can add photos alongside videos as well. Implementing video and audio to your WordPress gallery can really make it shine.
Dynamic galleries, also included in PRO Expert, allow you to create galleries from various sources, such as Media Tags, Server Folders, and more. This function is one of the most outstanding features of the premium version.
Finally, the FooGallery PRO Commerce plan, gives you the ability to turn your gallery into an online shop. With WooCommerce integration, sale ribbons, Add to Cart buttons and image protection, this is the ultimate ecommerce gallery solution.
How much does FooGallery cost?
FooGallery is Free! You can download it right now and start creating your galleries straight away.
FooGallery PRO comes in three different pricing plans, all of which include regular plugin updates and premium support. You can buy a license for one site, 5 sites or 25 sites. You can choose to pay monthly, yearly or a once-off lifetime payment if you want.
What if I buy PRO and I don't like it?
We're confident that you will! But if it isn't what you're looking for, we have a 'No-Questions-Asked' refund policy. So if you're not happy with FooGallery after 30 days, you can get a full refund on annual and lifetime licenses.
We also have a 7-day free trial period. That way, if you're not sure FooGallery is for you, try using it for a week and see what you think. The premium version starts right after that period ends. Keep in mind that even if you're not satisfied with FooGallery PRO, you're still welcome to use the features that are available for free. Premium or not, it's still the best WordPress gallery plugin available online! Start your free trial today.