We're super excited to announce the release of our new plan: FooGallery PRO Commerce. This new plan is geared towards business owners, photographers, and freelancers who want to use their WordPress galleries to generate revenue. With WooCommerce integration, and other commerce-specific features, PRO Commerce is a must for anyone building an online shop.
Below, we're going to take a look at why we've created this plan, what features it includes, and how it all works.
Why Commerce?
The world has changed over the last 2 years. More businesses have moved online and more people have started their own small enterprises. While COVID has accelerated this move, online shopping has seen a lot of growth over the last few years.
So it's safe to say that online business is here to stay. This could mean that existing businesses are adding online shops to their offering, or that individuals have started selling items online in a move to build businesses for themselves.
But part of having an online shop is enticing people to buy your product. And the best way to do this is with killer images and an amazing product gallery.
So to make life easier, we've built commerce into FooGallery. What does this mean? You can now use WooCommerce with FooGallery to sell items directly from your gallery. This means you can set up product galleries in a few minutes, and sell anything from photos and artwork, to clothes and decor. In fact, you could sell anything that you can deliver or that customers can download.
The FooGallery PRO Commerce Plan
The new FooGallery plan will include all of the existing premium features available in PRO Expert, along with a few special commerce-related ones. We'll look at these in more detail further on. For now, here's what you need to know about FooGallery PRO Commerce.
Firstly, it will be sold separately to our PRO Expert plan. This is because the new commerce features have inevitably pushed FooGallery into a more premium space. But not everyone needs these features, and we don't want our customers to have to pay for features they won't use. Keeping the plan separate means only those who use the commerce features will pay for them.
Secondly, existing users can upgrade to PRO Commerce at any time. You can do this from your FooGallery account on your website. Simply select the plan to which you want to upgrade, and you'll see a pro-rata amount for your new license.
And lastly, FooGallery PRO Commerce will be available at an introductory price of just $99.99 for an annual license.
So what do you get for your money? Let's find out.
PRO Commerce Features
WooCoomerce Integration
Our new plan integrates FooGallery with WooCommerce. It gives you the ability to add dynamic galleries directly from your WooCommerce products, complete with product descriptions, prices, promotions, and product variations.
As you can see in the below screenshot, PRO Commerce lets you select your WooCommerce Products as your image source. This then pulls in the information that you've already added to WooCommerce, and uses this to create your gallery.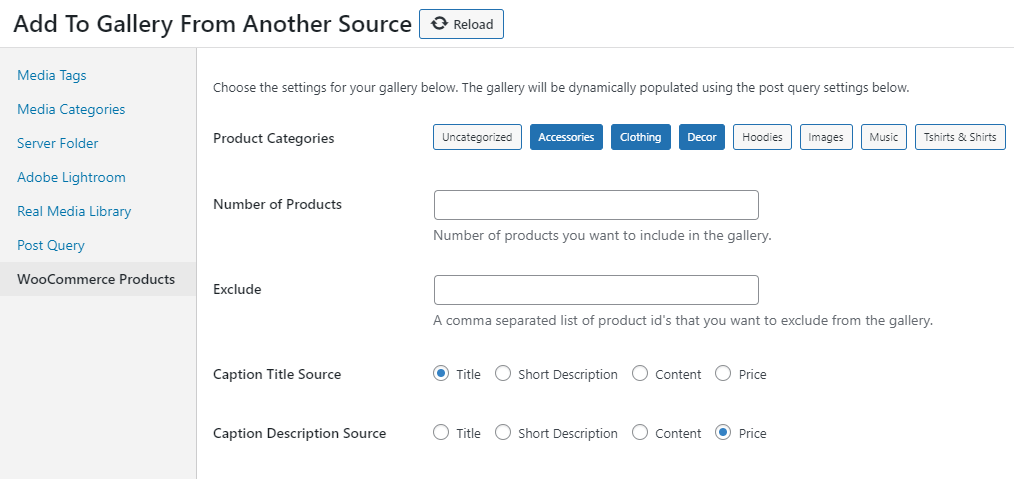 You can then select the categories you want to display, choose the titles and captions source, and set how many products you want to show. Simple!
Product Gallery
We've created a brand new template, just for PRO Commerce. The Product Gallery template gives you the ideal layout for your products.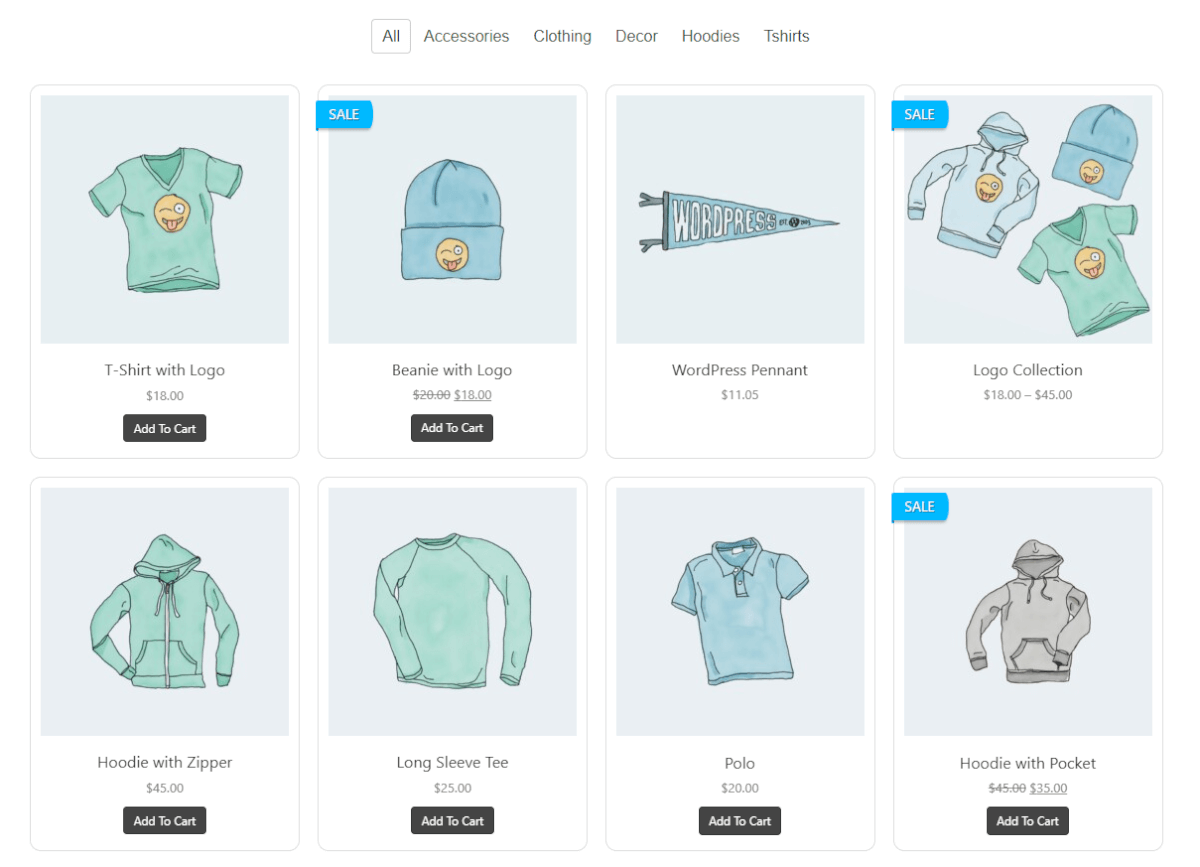 By default, it shows the title and price for each item. It includes Sales ribbons for promotional products. It uses a cart icon as the hover icon. And it makes use of Filtering, so customers can filter the gallery to only see the products they're interested in.
Of course, you can change these settings, or use a different layout. But the new Product Gallery template means that you can have an amazing-looking gallery, ready with items to sell, in just minutes.
Watermarking
For photographers who are concerned about people using their images, we've built-in Watermarking. Now you can overlay your photos with a watermark grid or just a single watermark.
Here's how the watermarked grid displays on an image: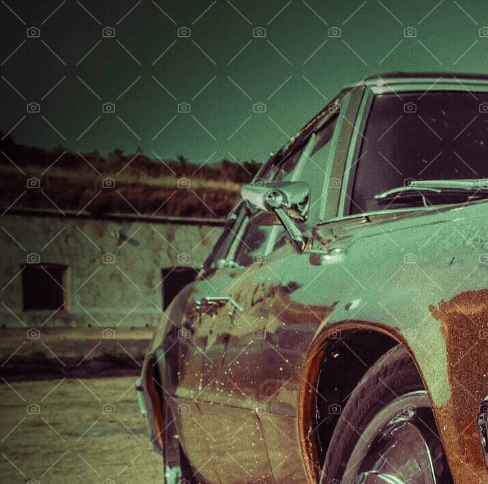 This is applied to individual galleries, and only on the full-size images when they open in the lightbox. Gallery thumbnails aren't watermarked, as they're not high-enough quality. Now your customers can enjoy looking at the gallery thumbs without the distraction of a watermark, and your full-size images are still protected.
Right-click image protection
As mentioned with watermarking, there is a concern that high-resolution images could be stolen. As another way to protect your images, PRO Commerce will also include right-click image protection.
You can enable this for individual galleries and use it in conjunction with watermarking, or just by itself.
What does all of this mean for you?
FooGallery PRO Commerce gives you the ability to turn your gallery into a source of revenue. You can now create product galleries and sell items directly from here.
With Add to Cart buttons in the gallery and lightbox, Sales ribbons, product descriptions, and more, FooGallery PRO Commerce ensures that your products are displayed in the best way possible. If you're a photographer, you can even allow customers to purchase the image in the size/quality of their choice.
Plus it's simple to use. It takes only minutes to generate a gallery from your WooCommerce products. From there you can add the gallery to your page and start selling.
So whether you have an existing shop and you're adding online to the mix, or you've decided to create your own online shop, FooGallery PRO Commerce is the solution. It creates stunning galleries that promote your products, making it easier to sell than ever before.