Mobile Ready
FooBox is a responsive WordPress lightbox, automatically resizing to fit your screen.
Social Sharing
FooBox PRO includes Social Sharing and Deeplinking, so new visitors can share images easily.
Video Lightboxes
Open videos from popular hosting sites like YouTube and Vimeo, with FooBox PRO.
Zero Configuration
FooBox works out of the box – there's no setup or configuration required. Just open it up and start to create a user-friendly gallery!
Multiple Plugin Support
FooBox PRO works with FooGallery, Gravity Forms, WooCommerce, and many other plugins.
Built in Slideshow
With FooBWith FooBox PRO you can use the Slideshow feature for viewing galleries – there's even Autoplay.
FooBox Demo
Click on the image below

Everything You Need In A Lightbox
Happier Visitors. Increased Social Traffic. Impressed Clients.
The Benefits Of FooBox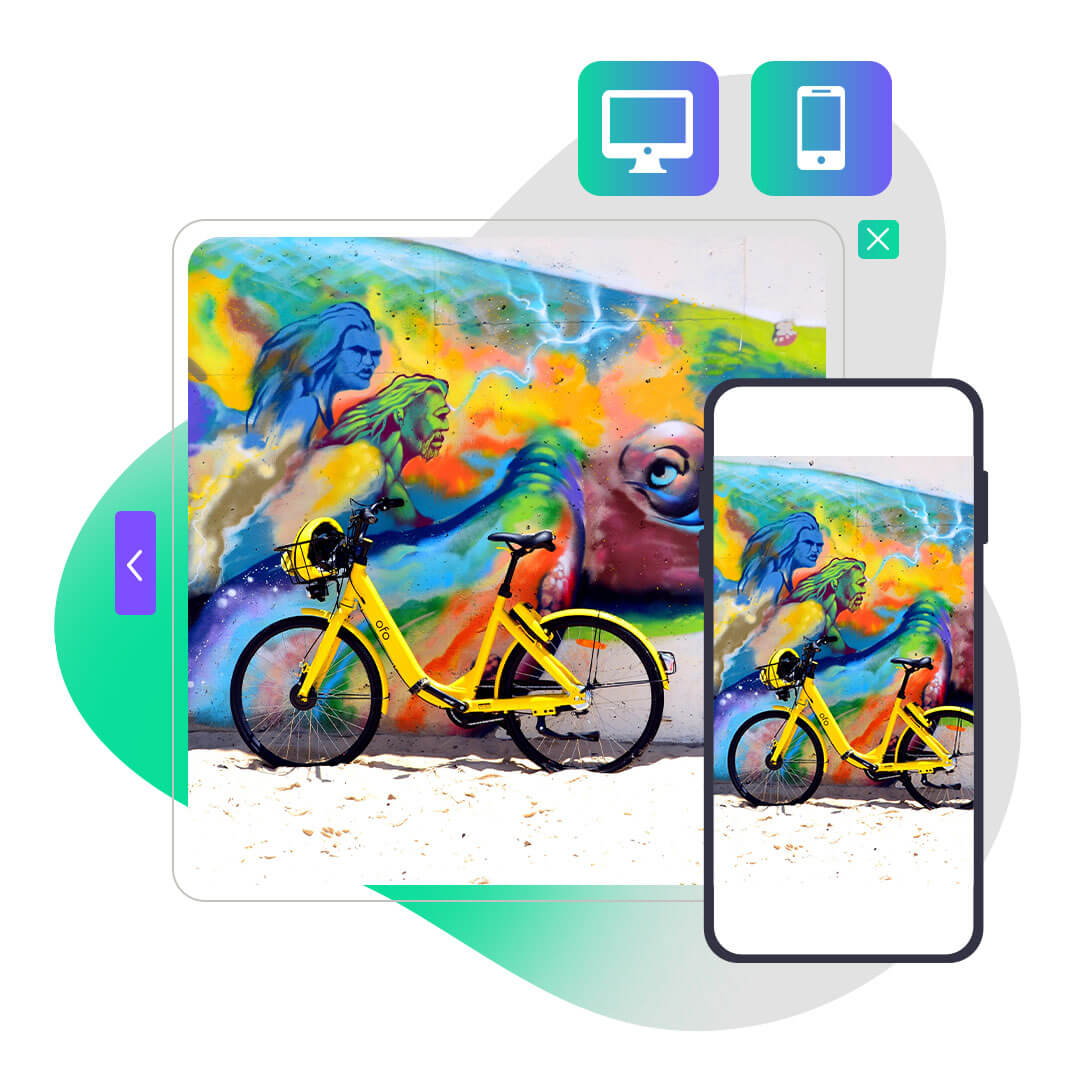 Responsive Lightbox – Mobile Ready
FooBox adds beautiful and responsive Lightbox capability to your website.
Files such as images, video, and HTML elements, and other visual data, automatically resize correctly on all resolutions and allow for easy forward and backward navigation. Not to mention there is a built-in slideshow with a progress bar.
Social Sharing Built-In
Make your website go viral with FooBox PRO! Each FooBox comes with social sharing icons that allow your visitors to easily share data across the social network landscape.
Deeplinking is also baked in, which means each media element can get its own unique URL. When that special link is visited, FooBox automatically opens that specific content! Supports Facebook, Twitter, Pinterest, Google and LinkedIn, and many more! You can adjust the settings to only include links to whichever one of the social media platforms your users use most often!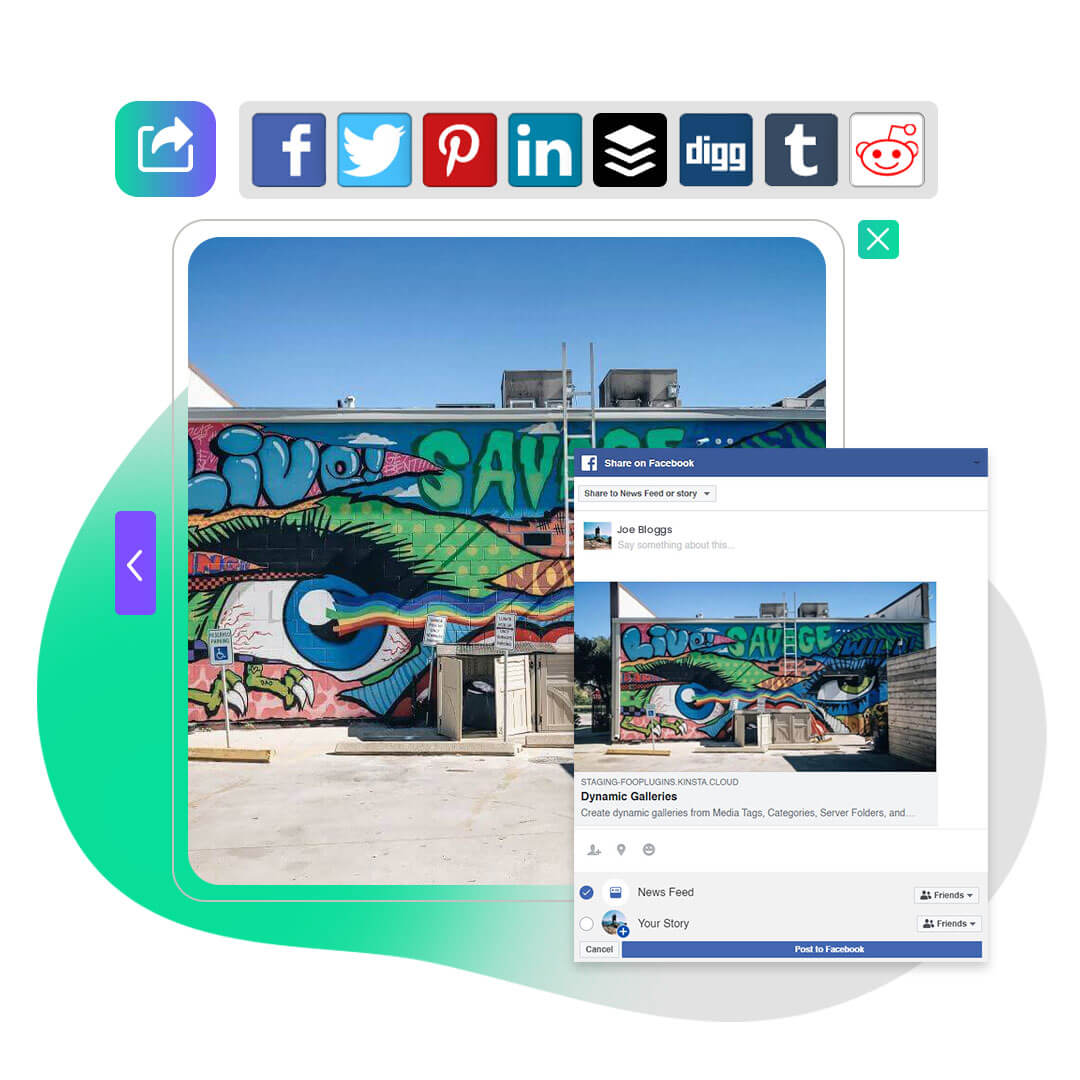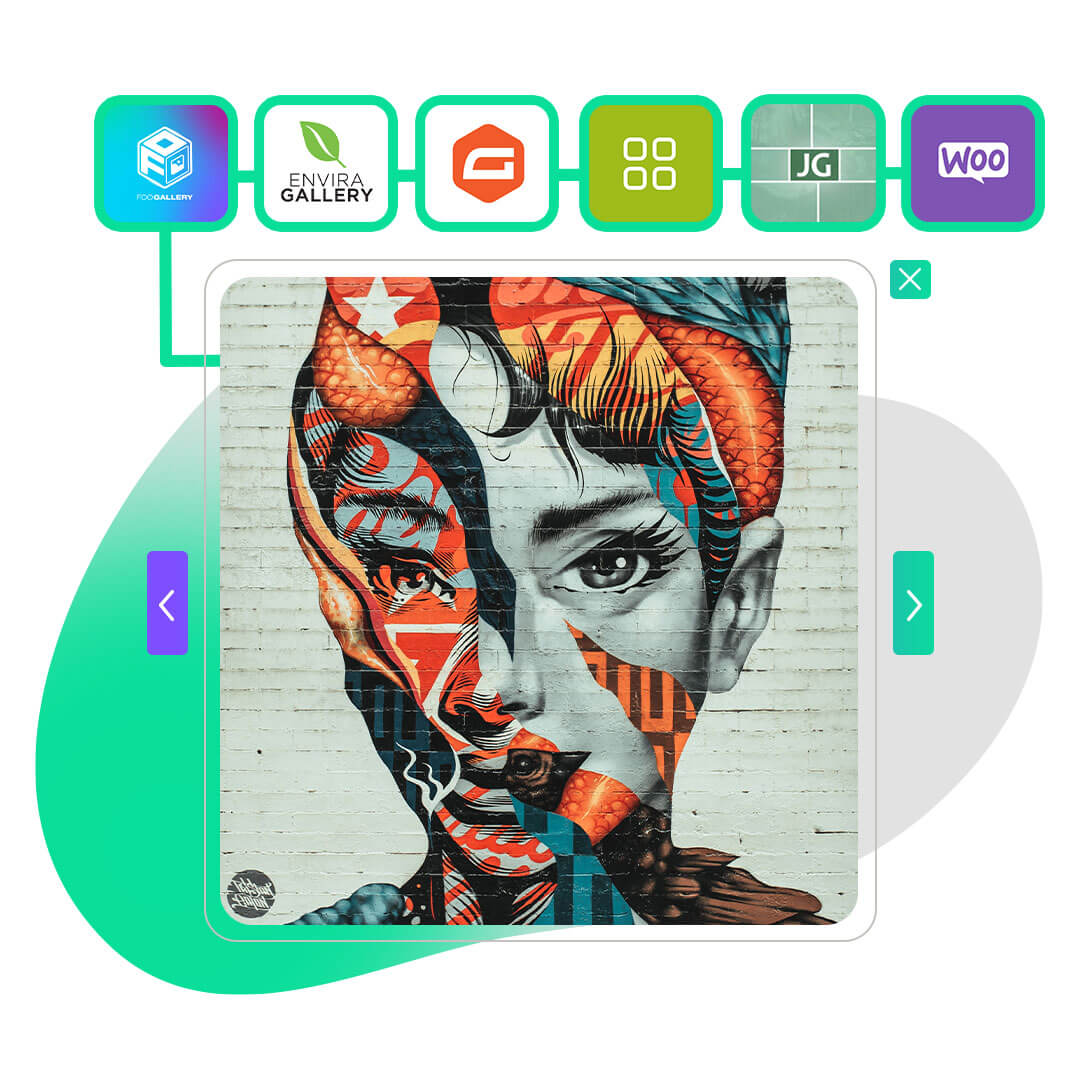 Multiple Gallery + Plugin Support
FooBox was built for WordPress. There is out of the box support for WordPress attachment images and it works beautifully with all WordPress galleries. This leaves you with the freedom to create the content you want, without worrying about data compatibility.
FooBox automatically supports FooGallery, JIG Gallery, NextGEN Gallery, Envira Gallery, and many more!
Want to show a Gravity Form in your FooBox? No problem!
Selling products online? FooBox works with WooCommerce out of the box!
Video Lightboxes
Supports YouTube, Vimeo, and other top video hosting sites. Open your video from a text link or image thumbnail. A great way to add video files without cluttering your gallery.
FooBox PRO even includes support for captions over video. Perfect for showcasing your new video content on any device.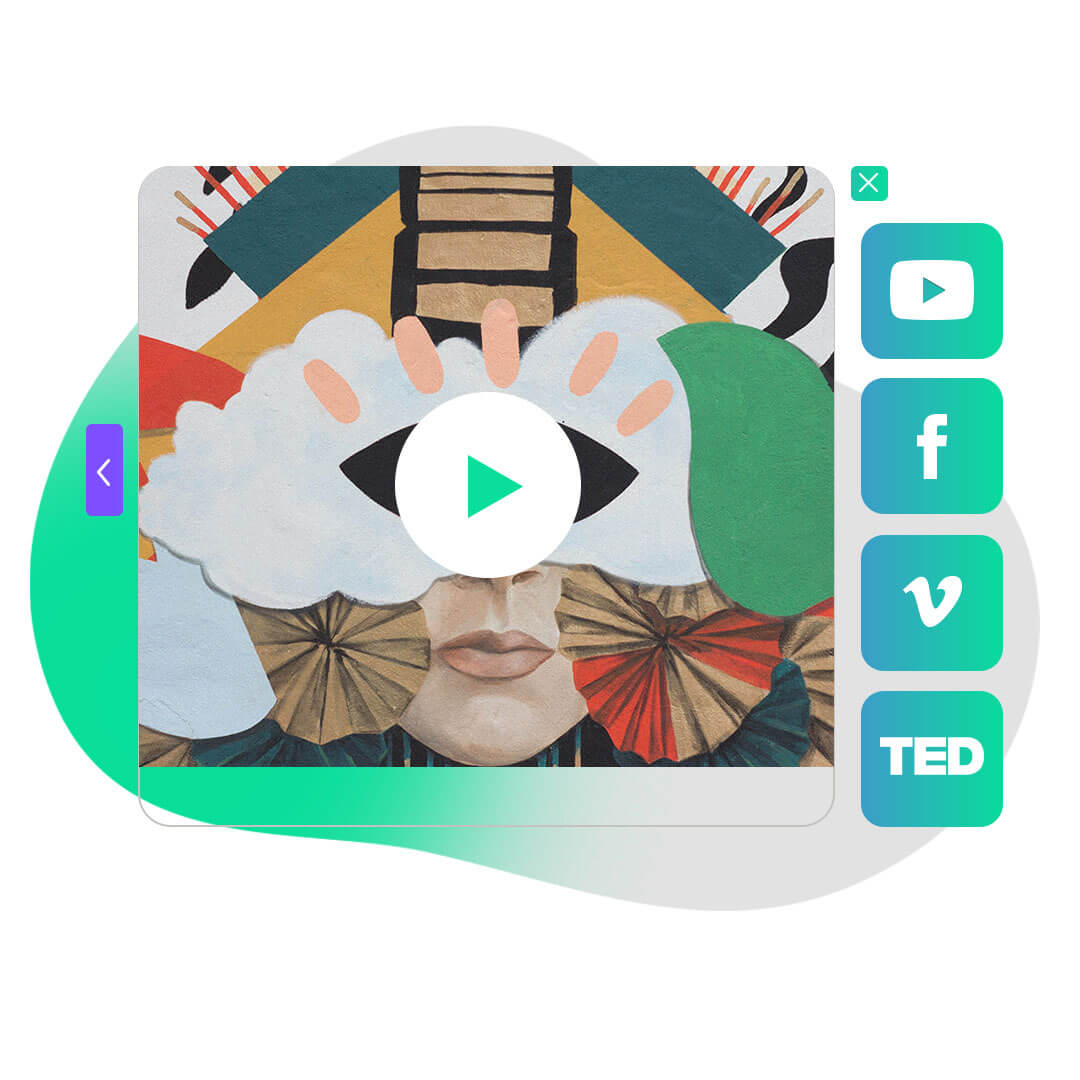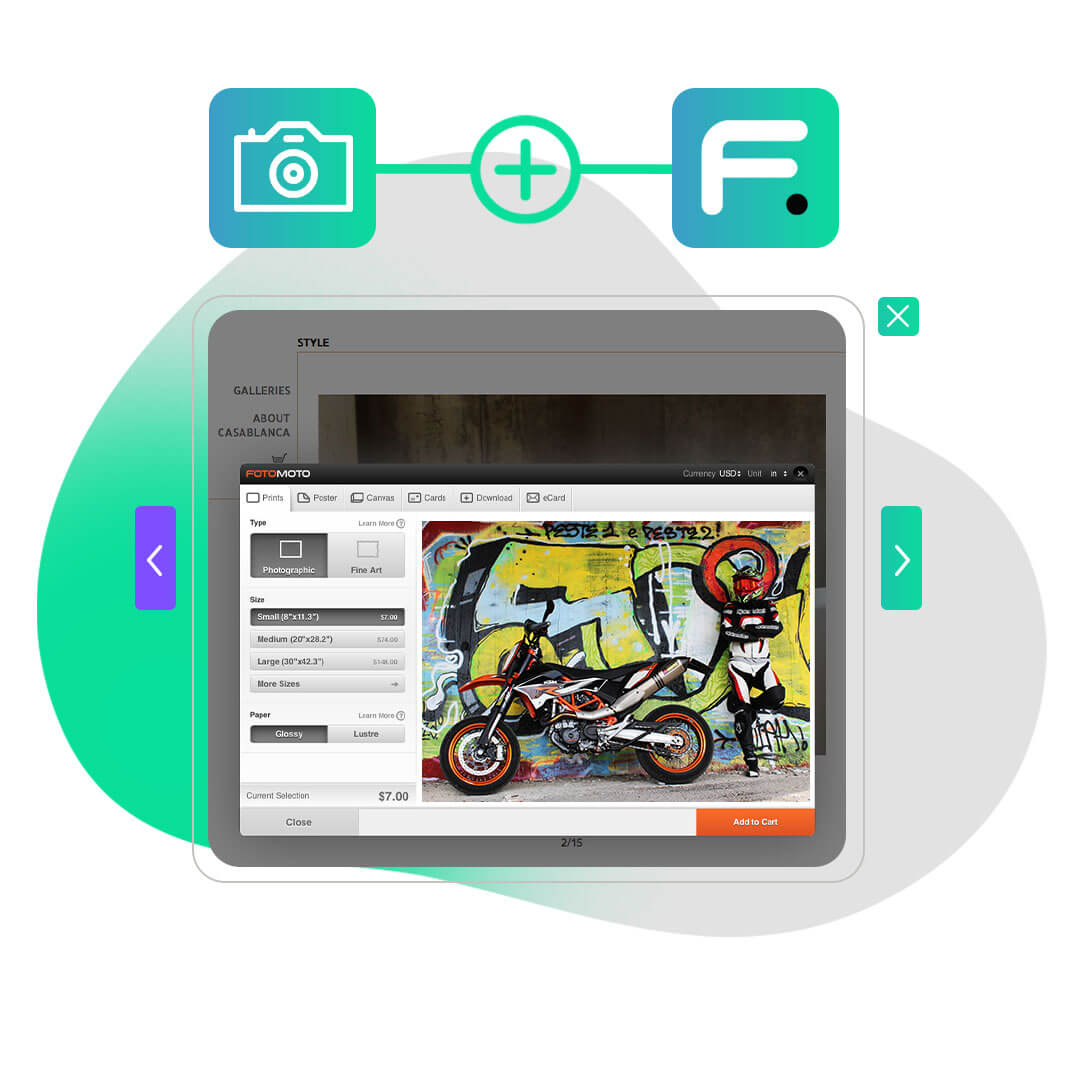 Fotomoto Integration
Works with Fotomoto so you can sell digital photos online. This eCommerce solution means your visitors can purchase one of your photos without having to navigate away via multiple links.
Buy buttons and cart options show up inside the lightbox, making it super-simple for users to buy.
Also Includes These Amazing Features
What Our Users Have To Say
Forget the rest! This plugin is the best! Can't think how else to describe how I feel about the beauty of the FooBox Image Lightbox. The speed at which it renders and transitions images is the fastest lightbox I have ever used. Before switching to FooBox, I have struggled with finding a plugin that would allow me to add all of the responsive lightbox functions I wanted to my gallery. Now, I have trouble deciding which one of the abundant features will work best with my data!
Dixie Reid
ADMINISTRATOR
My needs seemed somewhat basic, or so I thought: a good-looking lightbox that could do next/previous for galleries, handle social media with deep linking – and of course it had to be responsive. But I kept hitting dead-ends until I found FooBox. I tried the free version and it worked perfectly straight-away, so I didn't hesitate to go for the Pro one to get the features I needed. I'm a developer so I'm not afraid of a little coding, but the best plugins are the ones that need none. All the options I needed were in an easy setup form. There are lots of appearance options neatly organized, and functionality options for special-case scenarios. One intangible benefit is that it feels lightweight and runs quickly and smoothly. Summing up, it looks and works great!
Joel Friedman
Developer
The FooBox Image Lightbox does a great job presenting your images and adding social sharing icons. I like the fact that you can disable pages from using the plugin. This is handy on pages that do not have images you want to present, such as a contact or 404 page – keeps the loading time for those pages minimal. I used Magnific Popup before, and I do not regret the switch to FooBox! My website's functionality has improved immensely, and once I activated the premium features of this new plugin, it has completely changed my experience for the better. I can create new content without having to worry about how to present the data!
John Jackson
Things made
FooBox Pricing
Get Started For Just $5.99!
Useful FooBox Links
Check out our Lightbox Comparison to see the difference between FooBox, FooBox PRO and the FooGallery PRO Lightbox.
Do you want to know more about FooBox? Submit a pre-sales question with our support team